Beat The Pollution: Best Affordable Air Purifiers to Buy For Your Home
If you haven't already invested in an air purifier for your home, it may be time to consider one of these affordable yet very capable options.
Last Updated: November 05, 2018, 12:39 IST
FOLLOW US ON:
Winter is coming. The pollution has descended. You feel that itch in your throat. The eyes have the slow but uncomfortable burning sensation. Breathing becomes difficult if you lift something heavy. And all this is inside your home. That is because the outside air in most Indian cities, particularly up north, suffer from periods of really poor air quality outdoors. At the time of writing this, the data collected by the The World Air Quality Index suggests that the air quality at 8am today in Anand Vihar in New Delhi was rated at 885 AQI, for instance. Other cities may be slightly better, but most still remain in the hazardous category as far as the air quality is concerned. While we cannot do much about the outdoor air, we can certainly make a difference indoors.
Unfortunately, all that polluted air from outside streams indoors, gets trapped, and becomes a deadly cocktail when mixed with the pollutants already present indoors. This is where an indoor air purifier becomes very relevant. The primary task of an indoor air purifier for your home, is to constantly run the air through a series of filters, to trap polluting particles such as particulate matter, aldehydes, chlorinated hydrocarbons, ethers, esters, ketones, halogens and sulphur dioxide—and thus release cleaner air for you to breathe inside your home.
For smaller indoor spaces, such as a bedroom, a children's room or even a medium size living area, there are air purifiers that are affordable to buy, and yet offer high quality filters that do a very good job of cleaning the air we breathe. Here are our recommendations for affordable air purifiers under the Rs20,000 price point at current market prices—which do not compromise on performance, filter quality or features.
Xiaomi Mi Air Purifier 2S
Around Rs8,999
The Mi Air Purifier 2S is an evolution of its predecessor, and retains the compact tower design. Most important though are the 360-degree air- intake vents, which means more air is run through the circular filter at the same time—this means more polluted air is cleaned quicker. The filter itself is H11-grade with three layers—pre-filter, HEPA layer and activated carbon. The updated Mi Air Purifier 2S also adds a display at the front, to show the current air quality. You can also control this with the Mi Home app (free on Android and iOS). This purifier is rated at 310 m3/h CADR, which in many ways can be powerful enough for most room sizes, and the fan only feels loud at the very highest speeds—and is whisper silent in the sleep mode.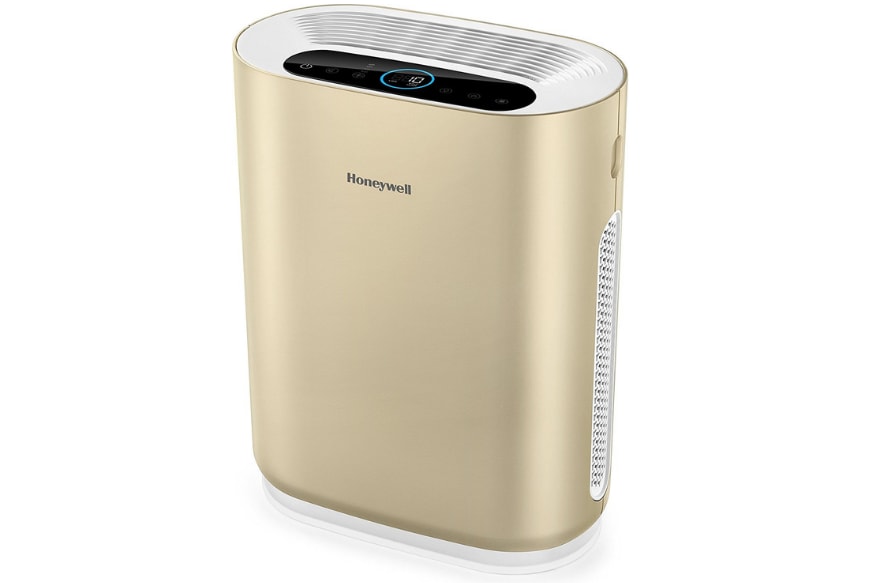 Honeywell AirTouch i8
Around Rs14,999
Honeywell really hit the performance sweet spot with the AirTouch i8. This purifier has a rating of 300 m3/h CADR, and the large fan does very well with the dispersion of the clean air across the room. The purifier has a fall-proof design, which is great if you have kids at home who tend to be quite active. The Honeywell Air Touch i8 takes in air from near the base of the front panel (the filters inside are placed at a slight downward-looking angle. This is unlike some purifiers that have air intake vents at the back or the sides. There is a pre-filter and a HEPA as well as a HiSiv filter which are integrated as one unit. Honeywell's HiSiv filter with a unique honeycomb design which cleans up particulate matter as small as 0.3 um and removes formaldehydes (found in building materials and many household products), volatile organic compounds (vapours and gases) and odour.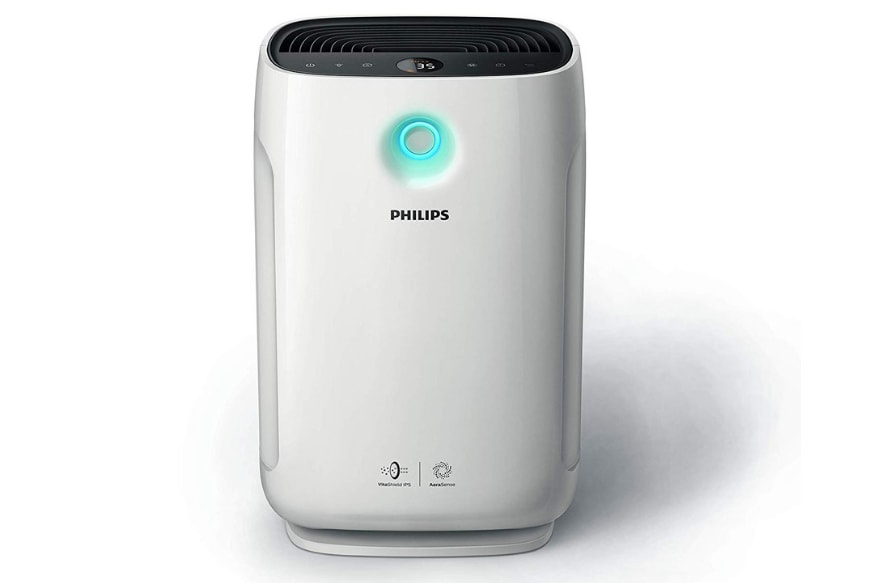 Philips 2000 Series AeraSense AC2887
Around Rs16,500
The Philips 2000 Series AeraSense AC2887 purifier started out in life with a much higher price tag, but despite the price corrections over time, still retains the brilliance as before. It is rated at 333 m3/h CADR, and can work well even in larger rooms. There is a multi-layer filter set-up at play here—a high quality pre-filter that catches most of the larger particles and dust, an activated carbon filter and a thick HEPA filter. The AeraSense sensor is quite quick to detect any air quality changes in the room, and changes the purifier operation mode automatically. The fan is really quiet, unless it is running at the highest speed. This is an ideal purifier for rooms that tend to be active with regular human movement and air changes.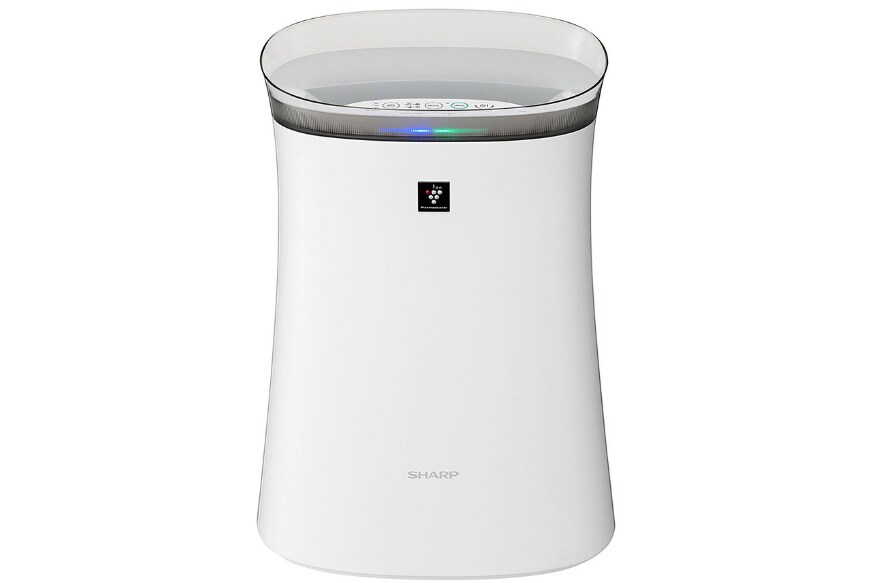 Sharp FP-F40E
Around Rs16,500
A rather modern and curvaceous design is just the beginning of what is a very good air purifier. The high quality filters become apparent as soon as you hold them up (we recommend doing this when they are new only). The sensors are quite sensitive to movement which may have introduced dust or new pollutants to the room's air. This does not have a digital AQI display, but you have two indicators on the control panel—one for the Plasmacluster ions and one for the air quality in the room. The Sharp FP-40E takes in air from the large vent at the back, which means you must keep it some distance away from a wall or furniture for it to optimally take in dirty air without any hinderance.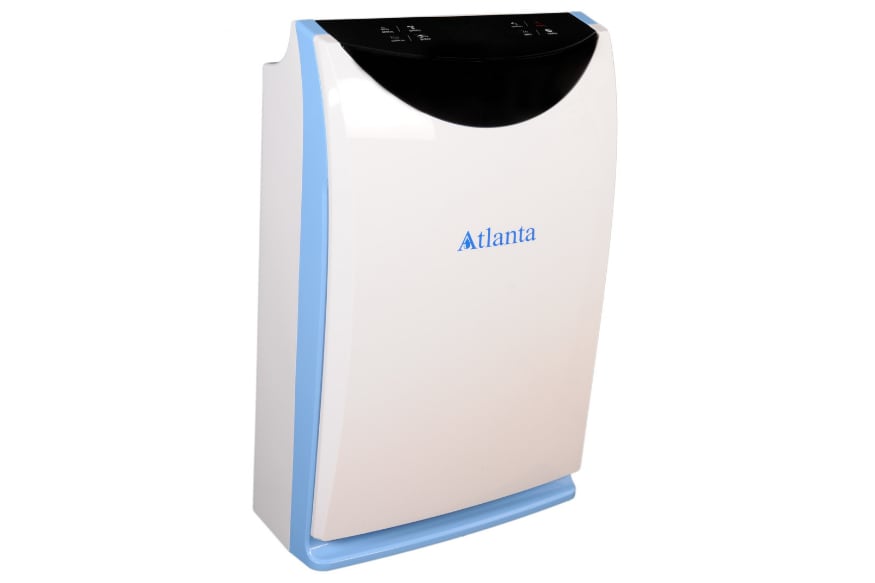 Atlanta Healthcare Universal 450
Around Rs18,865
Many of us suffer from the dry throat ailments, particularly during the winter months. And this is where a humidifier comes in handy. The Atlanta Healthcare Universal 450 purifier has a built-in water tank, that adds moisture to the air in the room. The Universal 450 has a 7-stage air filtration process, which is more than any of its rivals at this price. There is a pre-filter, an anti-bacterial filter layer, a HEPA filter, an activated carbon filter, a photo-catalyst, UV filtration and an ionizer. The UV layer is one of the highlights, as it effectively kills any bacteria, micro-organisms and viruses that may be able to still escape through all the filter layers.
Next Story