BlackBerry KEYone Review: You Don't Need a OnePlus 5 for Work
At Rs 39,990 the BlackBerry KEYone is by no means a phone that's pocket-friendly. Many would argue that you can buy a OnePlus 5, but would you compromise your data for just Rs 1000 more? Read the review to find out.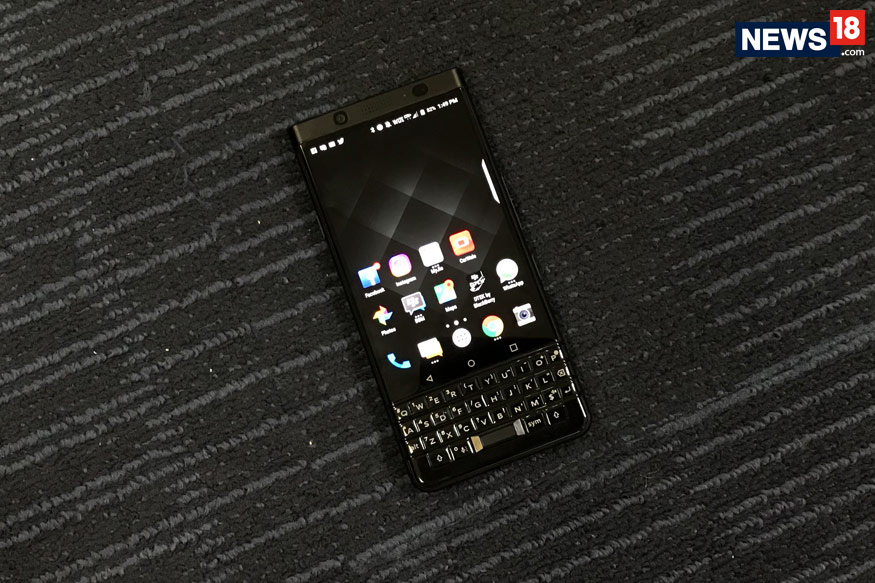 BlackBerry KEYone. (Image: News18.com)
Blackberry first showcased the KEYone at MWC 2017 that was held in Barcelona this year. After almost five months the company has got the KEYone to India and that too at a hefty price tag of Rs 39,990. The BlackBerry KEYone is not your regular android phone, it has elements that will still remind you of old BlackBerry Bold days. But is the company bold enough to launch this phone in India, a market that's still very price sensitive? The KEYone is also price near the value for money flagship phone the OnePlus 5 (8GB RAM/128GB ROM) variant. And don't get us wrong the OnePlus 5 is a very good phone, but it's not the BlackBerry KEYone. We have been using the phone for quite some time now and here's what we think about it.
What's Cool?
BlackBerry KEYone is a phone that looks like how a BlackBerry phone should look. It comes with a physical QWERTY keypad that reminds us of not so long ago when we were addicted to physical keyboards and not the touch ones. The feel on the keys while typing is just brilliant. There is this assuring sense that you have pressed the right alphabet key for whatever you were typing. The KEYone is also a phone that's made to look sturdy and it is as well. The back panel of the device has a rubberish feel to it that makes it unique in the modern metal phone day and age. Though the camera bump on the back is significant enough for you to take notice, it's not interfering with the design of this phone. Along with the physical keyboard, there is also a touchscreen display that measures at 4.5-inches and comes with a pixel density of 434ppi.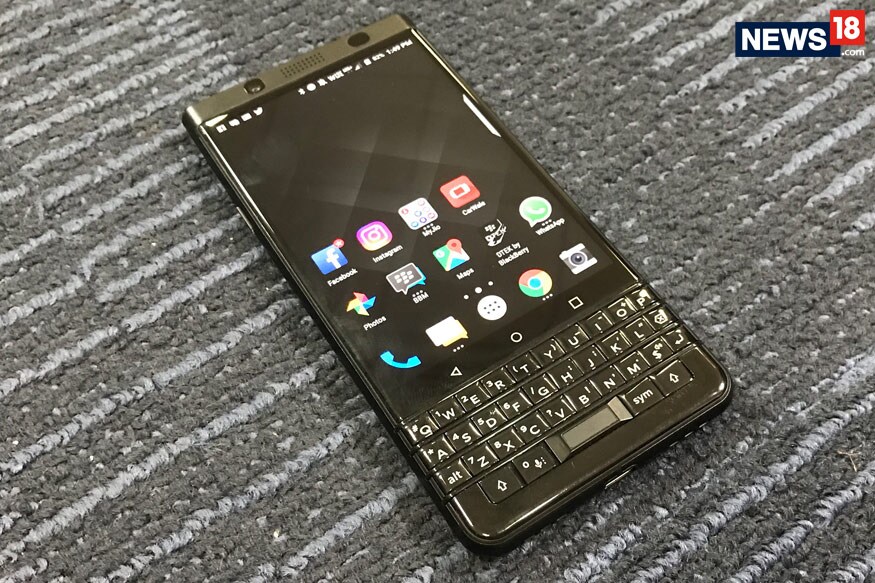 Now many might say that the display is a bit too small, simply because now we are just used to 5.5-inch display size, but in our testing we found this size to be still very appealing to us. The KEYone's design is premium and way different than all the similar looking phones that you find in the market these days. It's sophisticated yet a simple phone to use as well. The keyboard keys are also customisable for opening apps. On the sides, you have a volume rocker, a power button and a customisable button which can be used to open apps as well.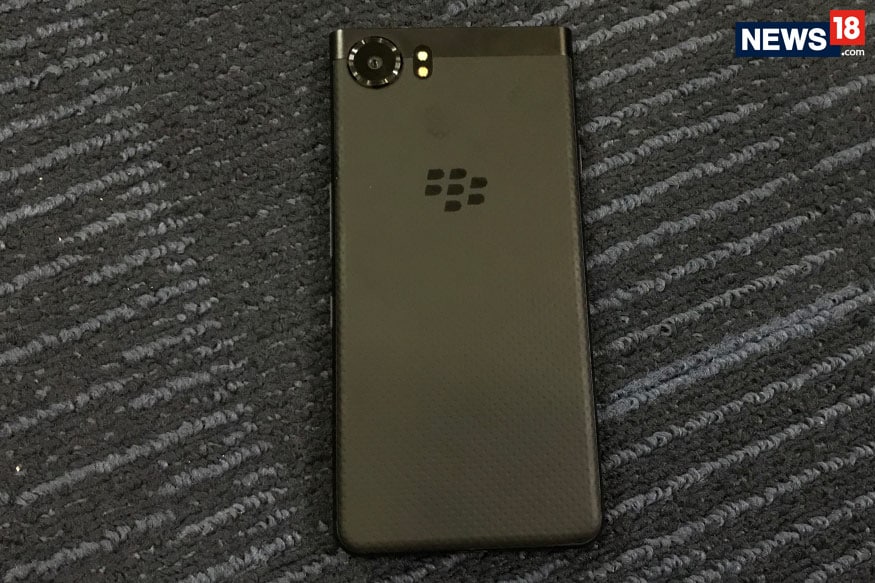 The 4.5-inch display has a resolution of just 1620X1080 on which the spec addicts will laugh on, but for a display of this size, it's quite detailed and usable. The display offers a good amount of brightness and is quite vivid as well. The speaker quality on the KEYone is also loud enough. We also love the fact that since there was no real estate space available on the phone to add a fingerprint sensor, BlackBerry smartly integrates it on the 'Spacebar' button of the physical keyboard.
Don't Miss: Apple iPad Pro Review
And, it's not an underpowered device either. Sure it does not offer the Qualcomm Snapdragon 835 SoC because what this phone needed was just a nice Snapdragon 625 touch. The 2.0 GHz Octa-core 64-bit SoC was quite potent on the KEYone and the 4GB RAM kept things running for us without any hangups. There is also 64GB storage on offer on the KEYone that is expandable as it's a dual-SIM device with a hybrid SIM tray.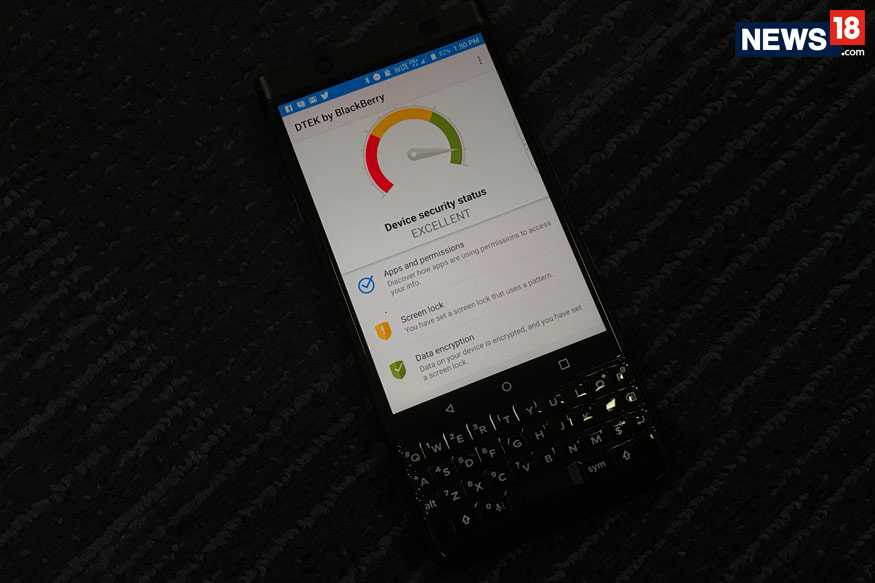 The device runs on Android 7.1 Nougat operating system and also comes with some custom bloatware. That's there basically to protect your data. There is BlackBerry's DTEK on the KEYone which is an app that's designed to protect the privacy of your data. This helps you monitor and control the security settings on your device and tracks how the apps you downloaded are accessing your data. This also helps you to know the overall security rating for your device and suggests you ways to improve the data security on your device as well. A lot of times we download apps that use our data in the background without us knowing, with DTEK on the KEYone you can even start a log to know what these apps do on your phone when you are not looking. You can even see what all data they have accessed and for how much duration. This is of importance because it's an added layer of security over the Google security setting that an Android operating system offers. There is also BlackBerry Messenger on this device for secured and encrypted messaging (Even WhatsApp does that, but we all know how securely the BBM function). The device also comes with an 8-megapixel front camera that's good for clicking selfies as well. The phone is powered by a 3505 mAh non-removable battery that lasts you easily a day and a half.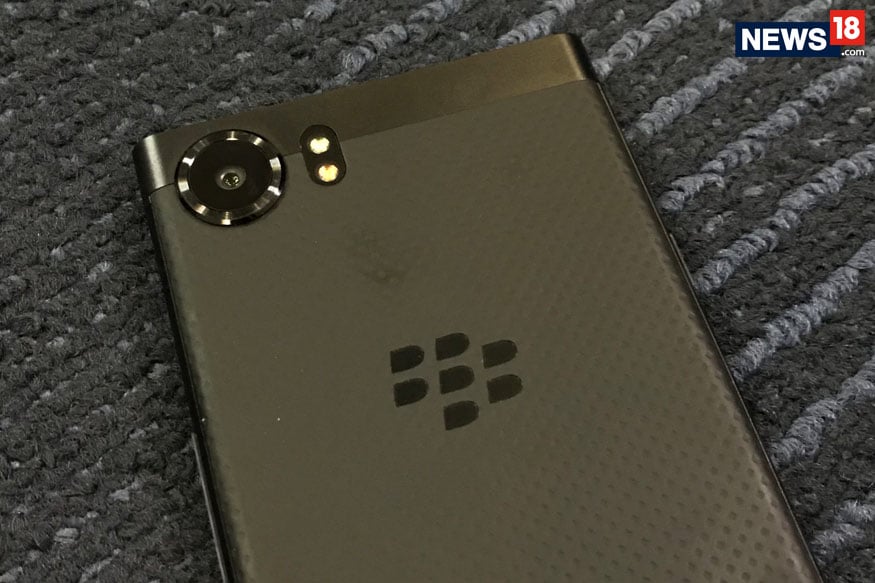 What's Not So Cool?
This is a BlackBerry phone, a company that nearly went bankrupt when it came to smartphones. The KEYone does have some problems to it. Like the 12-megapixel rear camera is not something that adds to the charm of this device. It's just an average camera module. Another problem that we faced with the KEYone is that though it's a capable device for playing games, the physical keyboard acts as an obstruction while playing touch-sensitive games. Also, this is not the ideal device to stream content on. Netflix users can just avoid this phone. As the keyboard is an eyesore when you watch videos on this phone. The BlackBerry KEYone is also a very heavy phone to carry aound as well.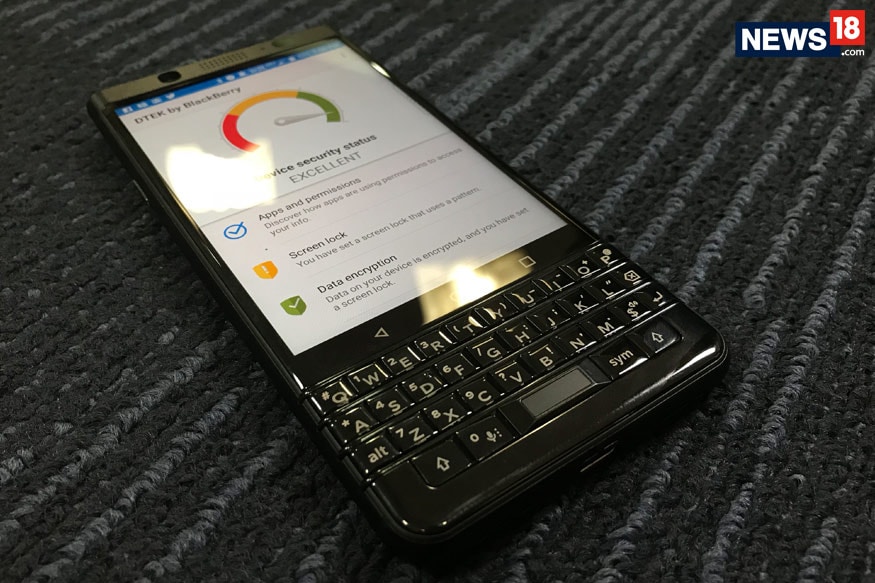 Verdict
The BlackBerry KEYone at Rs 39,990 is not an affordable phone at all and as we said earlier, you might get tempted to buy a OnePlus 5 at that price, but the KEYone is not a phone for everyone. The BlackBerry KEYone is a phone for a user that keeps data security as his/her priority while buying a phone. This is also a phone that a lot of corporates with sensitive data might want their employees to use for communications. Having said that, in a day and age where ransomware attacks are as common as cricket matches, data security is something that users are getting aware of. This is the only double layered protected Android phone that's available in the Indian market right now. Buy the BlackBerry KEYone if you love to keep your privacy and your data protected at the highest level. Otherwise, there is always the OnePlus 5 in that budget.
Also Watch
| Edited by: Siddhartha Sharma
Read full article