BoAt Stone 200 Review: Waterproof Bluetooth Speaker That is Surprisingly Affordable
BoAt recently released Stone 200 a budget-centric Bluetooth speaker for Rs 1000. But does small necessarily mean not-so-loud, or does? We find out in our review.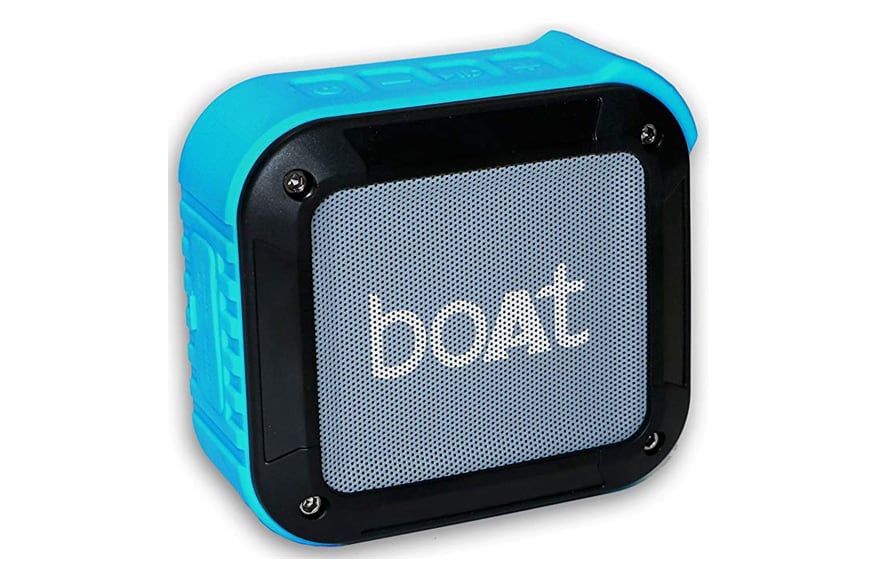 BoAt Stone 200 Review: Waterproof Bluetooth Speaker at Affordable Price
Portable speakers are easy to carry around, use and keep, and hence have become a preferred accessory for music lovers who may require a speaker for their travels. A lifestyle brand, BoAt is now be a familiar name in the Indian accessories market, seems to have planned a cut-throat competition with its rivals, especially when it concerns the portable audio market. BoAt recently released Stone 200, which is an affordable Bluetooth speaker for Rs 1000. But does small necessarily mean not-so-loud, or does it?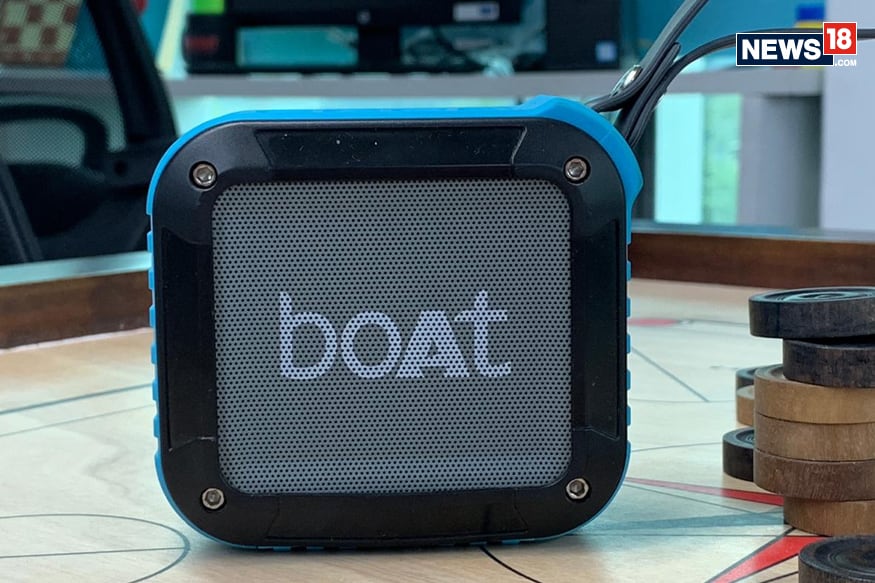 Design And Features:
The Stone 200 is a compact speaker that comes in two different design languages. The shell of the speaker is made of plastic but has a rubber coating that helps it earn an IPX7 rating. A rubber coating runs along its perimeter to absorb shocks from sudden falls. You can even hang the thing someplace. The speaker systems looks outward on one side, and there is an amplifier on the other. The top of the speaker is where all the controls are located. There are four buttons, one for power, two for volume control, and the play/ pause options.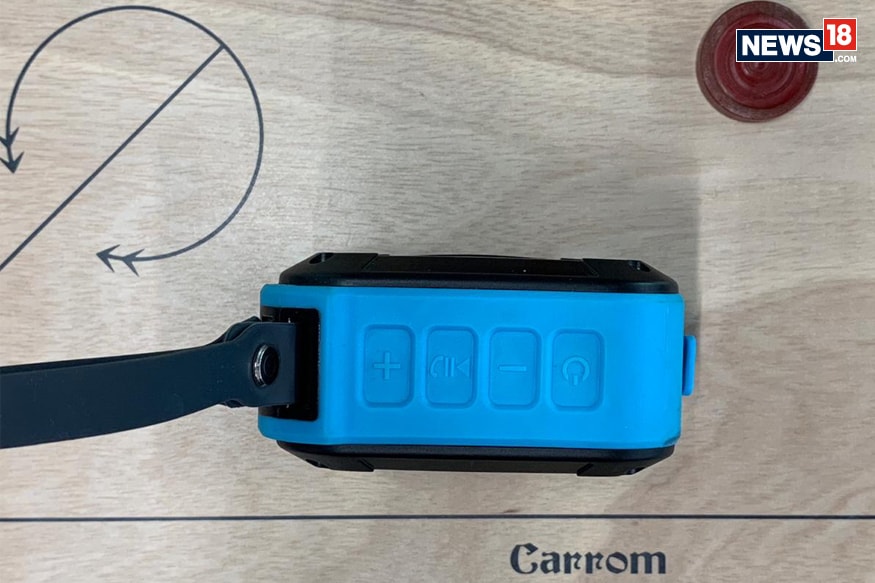 The Micro-USB port for charging and AUX input are both tucked away under a thick rubber flap so that water doesn't get inside the body if the speaker gets wet. In the box, you get a Micro-USB cable for charging. There's also a microphone so that you can take calls using this speaker when you phone is paired via Bluetooth. It can easily be carried around, thanks to a compact design and the hoop on top. Combined with the water-proof design, yes you can dip it in a bucket full of water and it works fine, the compact design is just a great foundation to build on.
Performance And Battery:
The Stone 200 speaker can be wirelessly connected via Bluetooth with your smartphone, tablet and computers. You can answer calls from the speaker by a short press of Play/Pause button, short press to end the call, back to play status and Long press Play/Pause button to reject incoming calls. Bluetooth pairing is easy, and connections were quickly created with all my devices, which is not always the case with a lot of other portable bluetooth speakers at first. The Stone 200 allows multiple devices to connect and always responds to the latest request; that is, the device that most recently pressed play. it supports Bluetooth 4.1 along with A2DP and AVRCP which means that you can control your music using its buttons.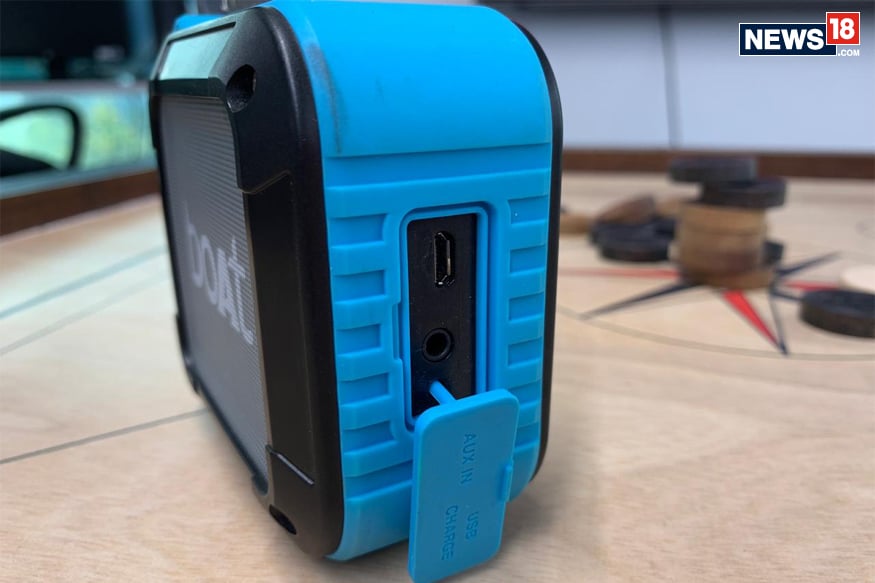 The BoAt Stone 200 surprisingly clear speaker, something I'd least expect in this class of Bluetooth speakers, despite its size, is surprisingly loud too. But if you listen to tracks that include a lot of instruments in the background, you'll not always be able to distinguish between them. This is perhaps where the limitations of the size show up. At high volumes, some distortions were audible, but that problem doesn't exist at low or medium volumes. The speaker works well in a small room or an intimate gathering.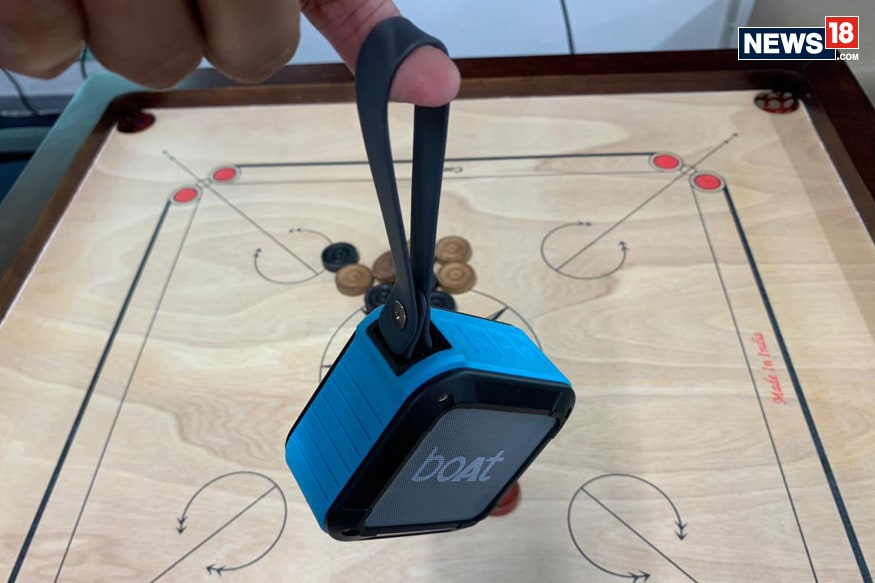 In terms of battery life, the BoAt Stone 200 houses a 1500mAh lithium battery which takes about two hours and 30 minutes to fully charge using the bundled cable and a laptop USB port. Despite its loud output, the on-board battery can last for up to 6-7 hours, should you not crank it to the maximum volume at all times.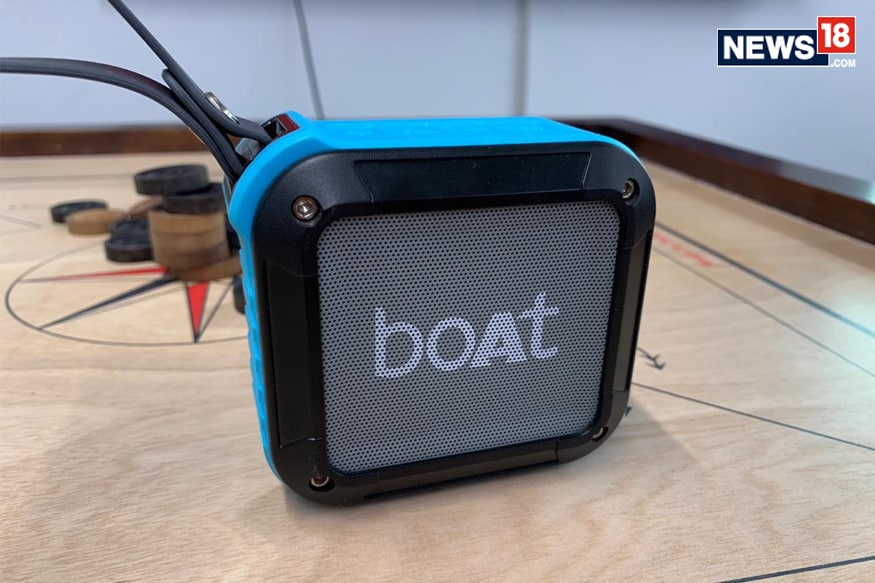 Verdict:
This is a good buy for those who want a speaker to play music in the background wherever you may be. If you don't set your expectations too high, you will be satisfied with the sound quality that the Stone 5 delivers for this price. It lives up to that expectation with acceptable sound in a very small footprint, good design, water and dust resistance features as well as battery life that should work well for travellers.
| Edited by: ---
Read full article