Bose SoundLink Revolve, Revolve+ Review: Best-in-Class Sound in a Classy Package
We review the new Bose SoundLink Revolve and it's big brother Revolve+ and find out how good they are.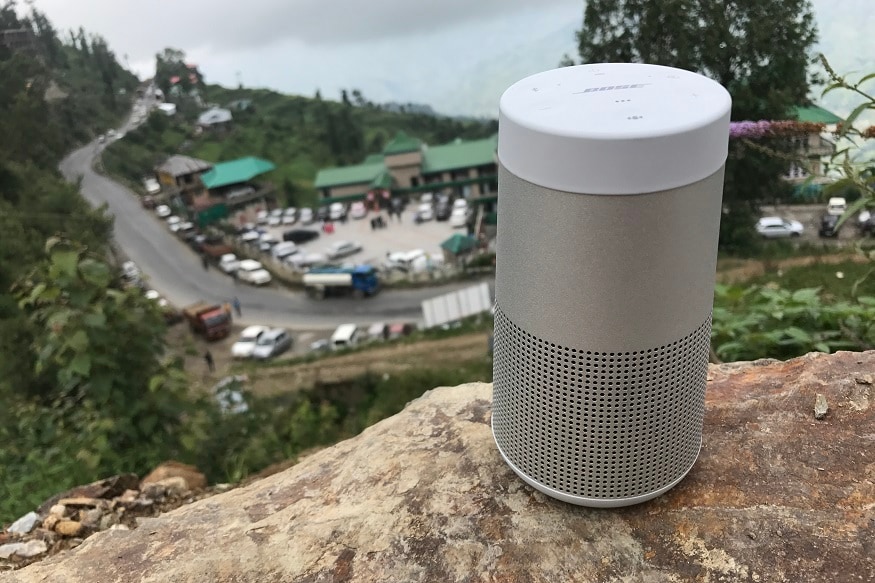 Bose Revolve Speakers Review. (Image: Siddharth Safaya/ News18.com)
With innumerable Bluetooth speaker options out there, what is it that will convince you to get your hands on Bose's new SoundLink Revolve and it's big brother Revolve+?
Well, with several unique features, including it's ability to project sound in 360 degrees, detailed and expansive sound, easy portability and classy looks, Bose's Revolve and Revolve+ are an experience of a kind.
With true omni-directional performance and an entirely new acoustic design, these speakers from Bose project jaw-dropping sound in every direction from a seamless aluminum design.
As far as the design is concerned, both the Revolve and Revolve+ were designed in a cylindrical shape keeping in mind that they don't have to be directed or placed in a particular position to favor one location over another. And although at first you might feel that the speakers look like a jar or a milk canister, you must understand that the cylindrical body has been designed keeping in mind that the speakers serve the purpose of delivering sound in all directions.
In fact, it is the classy cylindrical design which makes the Revolve speakers a multipurpose product. You could use it at home, place it on a coffee table or hang it in a corner as a piece of decor and one wouldn't know they are speakers until someone takes a close look or it's turned on to play some amazing music.
Also, the placement of the speakers is something that you don't have to be too careful about, since, wherever it is placed, it will deliver the same experience for everyone. In fact, these speakers, which come in either Black or Grey, continue the company's obsession to create the smallest, best sounding wirelessless speakers ever.
The Revolve speakers come with a patented acoustic deflector and aims to eliminate distortion through an added pressure trap. And although the body is aluminium, it has rubberized top and bottom with control buttons including the power button, volume controls etc spread on the top. These speakers also come with an optional charging dock and a threaded tripod mount.
Both the speakers come with NFC, Siri and Google Assistant connectivity feature and support plain-language voice prompts. The Bose Connect app can now connect two SoundLink speakers.
What we like about the Revolve+ is that it comes with a flexible handle which makes it convenient to carry the speaker around, a design feature which is missing in the smaller version, something that you must keep in mind while choosing which one to buy.
Also, while the Revolve is one of the best sounding speakers in its category, when it is compared to its big brother, the Revolve+ takes away the game because of superior sound quality.
What's impressive about the speakers is that the new Stereo Mode enables left-right pairing, and new Party Mode lets you play the same music on both simultaneously.
As far as the price of these speakers are concerned, the SoundLink Revolve is priced at Rs 19,900 and the Revolve+ is priced at Rs 24,500. And if you are still wondering if it's worth your money, well, when it's Bose, nothing is cheap.
While both the speakers deliver to most of our expectations, including the design, build and sound quality, the only few places it lacks is that the Revolve and Revolve+ which have have IPx4 rating, aren't fully water and dust proof and that they are available in two very common colors.
But, if you do not believe in compromising on sound quality when it comes to listening to music, then you must get your hands on one of these.
Bose SoundLink Revolve And Revolve+ Review | Bluetooth Speakers
Also Watch

Beatles Drummer Ringo Starr Knighted For Services To Music
| Edited by: Mugdha Kapoor Safaya
Read full article