Buying Guide: You Don't Realize it, But You Need an Air Purifier Inside Your Car
If you thought that the air inside your car is clean as long as you keep the windows are rolled up, you were wrong. The in-car air purifiers are the antidote.
Last Updated: October 31, 2018, 11:33 IST
FOLLOW US ON:
We live in some of the most polluted cities in the world, and for most of us, a lot of our daily routine also involves a lot of driving around. Be it for work or for personal travel. As it turns out, the cabin of your car can be a pretty polluted place, even though you may keep it clean. All the while you are sitting in your car, you might believe that keeping the windows rolled up and the AC or heater active switched on will keep the outside pollution at bay. But that is not true.
Trapped inside your car's cabin are toxic gases, such as carbon monoxide, PM10 matter (these are particles that you cannot see, are 10 microns or lesser in size and their dimensions are lesser than even the width of a single human hair. Over time, the seats, fabric, carpet, roof lining and other crevices become home to pollutants and allergens such as pollen, bacteria, flu virus and mold or fungus. During the tough life of a car, it is at the receiving end of body odour, seat fabric wear and tear, emissions from plastic when the car's in cabin temperature increases when parked in the sun, leftover food if you have the bad habit of eating in the car, pet dander if you have pets and smoke if you tend to light up while driving along. All these result in significant lung damage over time, as well as allergic reactions, headaches and health discomfort. This polluted air also includes PM2.5, total volatile organic compounds (TVOC), chemical compounds such as formaldehyde and more.
If you are spending a lot of time in the car, a purifier for that zone of comfort becomes a must-have accessory. Irrespective of whether you have a hatchback, sedan or a larger SUV, these purifiers can be plugged into the 12v power socket which is a standard feature in cars. Here are some of the best options to pick from.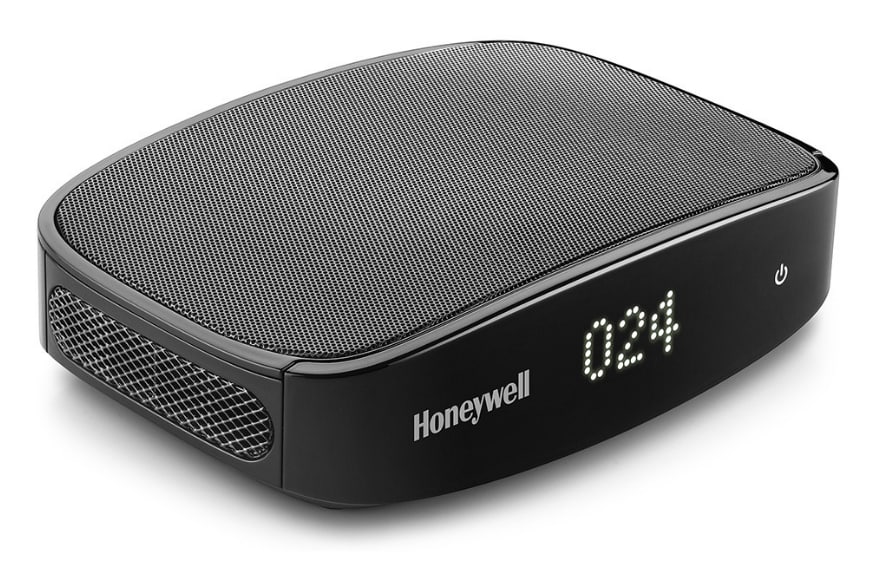 Honeywell Move 2
Around Rs10,999
The newest kid on the block, the Honeywell Move 2 is one of the rare in-car purifiers that also have a real-time air quality display. Home air purifiers do often have this sort of display, but car air purifiers mostly skipped this feature till now. The Move 2 succeeds Honeywell's excellent Move purifier. In fact, it retains the same filtration technology, with a pre-filter, a HEPA (high-efficiency particulate arrestance) filter and an activated carbon layer. At 210mm x 142mm x 57mm, it is as wide as the predecessor but has less depth and height, which makes it feel a tad more compact too. The replacement filter costs Rs1,295.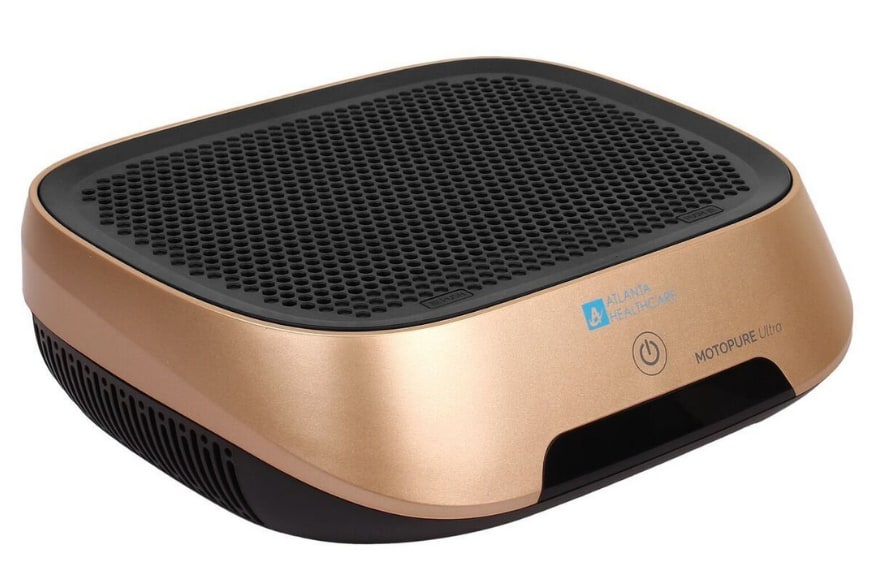 Atlanta Healthcare MotoPure Ultra
Around Rs3,799
Atlanta Healthcare's MotoPure Ultra is rated at a fairly powerful 15m3/hr CADR. This deploys a four-stage cleaning process. First, the dirty air is run through an anti-bacterial filter and then through a HEPA filter (the sort we have in home air purifiers as well, to catch dust, smoke and pollen). Post HEPA, it passes through an activated carbon filter which captures the VOCs and more chemical based pollutants. Finally, there is an ionizer that neutralizes the really small suspended particles that may have escaped all the filtration layers, before the clean air emerges in the cabin. The dash of gold makes it look cool too. The replacement filter costs Rs1,090.
Philips GoPure Slimline 230
Around Rs14,999
The GoPure Slimline 230 also has an air quality indicator. This has a 10m3/hr CADR, with a boost mode as well. The air first runs through a pre-filter which catches the larger particles floating around. The second stage is when the air runs through the HESA (High Efficiency Selective Absorption) filter which filters micro-organisms, dust and smoke. The final stage is when the air passes through the HEPA filter, to remove chemical pollutants, gases, organic compounds etc. The replacement filter (codenamed GSF80X80) costs around Rs1,300.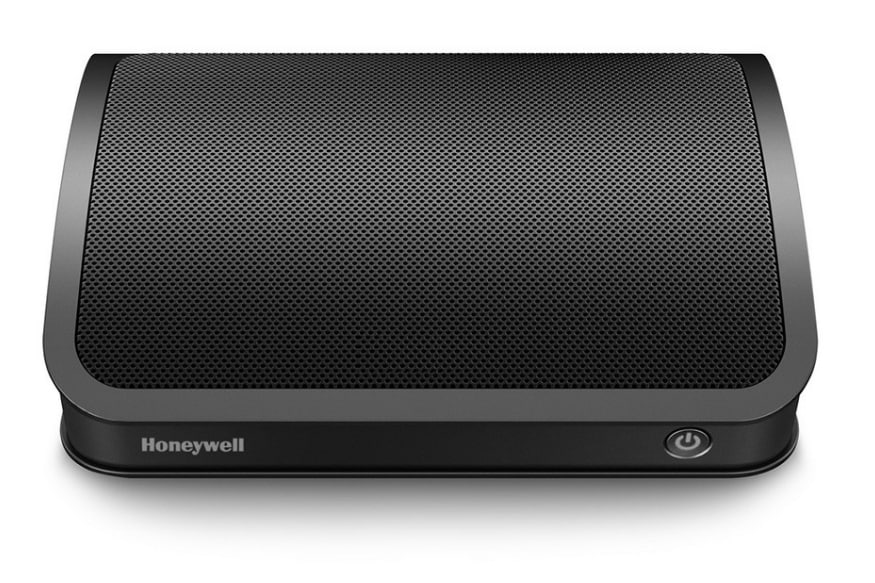 Honeywell Move
Around Rs4,799
The Honeywell Move remains a great option of you find the newer Honeywell Move 2 an overkill for your car. This in-car air purifier offers dual layer filtration where it runs the air through a compound HEPA layer and two layers of activated carbon filters—all these are integrated in a single piece filter itself, for easier cleaning and replacement. It can remove toxic gases, bacteria, cigarette smoke and particulate matter. There are vents on either side of the purifier, from where the clean air is spread across the cabin—this is rated at 12 m3/hr clean air delivery rate (CADR). This has a fairly large footprint, compared to some of its rivals, but the large intake vent also means more dirty air can be processed at the same time too. The replacement filter costs Rs1,295.
Sharp IG-GC2E
Around Rs8,700
The successor to the original Sharp IG-DC2E-B, the Sharp IG-GC2E is an improvement in many ways. The bottle-like design ained, which is great because this can also be easily slotted inside a cup-holder too. The IG-GC2E has a double filter layers, both are washable, a PM10 filter. There are more air suction vents as well. This is rated at 22m3/hr CADR. Sharp's Plasmacluster feature uses positive and negative ions to pick off particles from static air such as allergens, dust, viruses, mold and odours, and works the same way as in larger home air purifiers. The champagne gold colour looks quite unique as well.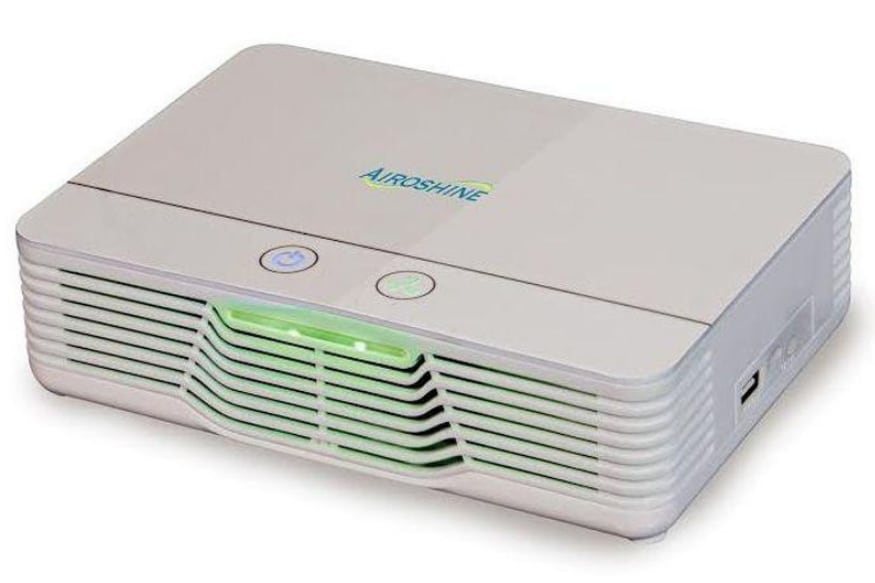 Airoshine A808
Around Rs5,450
The Airoshine A808 looks quite industrial, but don't be turned away by the looks. This has a six-stage air-filtration process. The dirty air is first run through an Elementary filter with an aluminum mesh to remove larger particles. The next stages involve the HEPA layer followed by the activated carbon. While most in-car purifiers stop there, the Airoshine A808 goes a few steps further. There is a Cold catalyst filtration layer which has antibacterial properties to help eliminate viruses such as e-coli and bacterium such as methicillin resistant staphylococcus aureus, Klebsiella pneumoniae and more. Just as many home air purifiers, the A808 also has an ultraviolet sterilization layer which kills a variety of bacteria and finally releases negative ions which suppress dust in the ambient air. The composite filter costs Rs800 to replace.
Also Read | Dyson Pure Cool Review: A Home Air Purifier That Learns From The Elder Sibling
Next Story