Celebrating ISRO's Century: A Look at All The Indian Satellites Launched Till Date
ISRO seems to have had a remarkable start to the year 2018. With its latest launch, which took place on January 12, the space agency has marked a century of Indian satellites that have been launched till date. Here is a look at when and how ISRO completed all these launches over the years.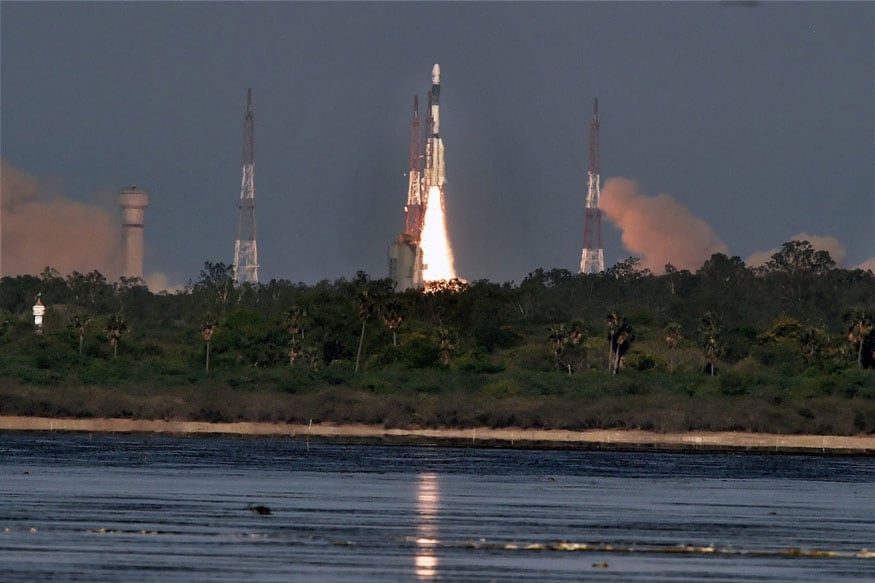 Image for representation only
ISRO has achieved yet another feat right at the start of the year. With its latest launch on Friday, the Indian Space Agency successfully marked its 100th satellite sent into the orbit over the years of its operations. As the PSLV-C40, the launch vehicle used this time to station 28 foreign and 3 Indian satellites into the orbit, took off, the total tally of the Indian satellites launched till date reached 102. The primary satellite carried onboard the PSLV-C40 was the remote sensing satellite - 'Cartosat-2', in addition to one micro and one nano Indian satellite, named Microsat and INS-1C respectively.
Over its near 5 decades of operations, the homegrown space agency has displayed its prowess in the skies beyond earth time and again. Through its periodic achievements, ISRO has not only made a rock-solid reputation for itself in the space industry but has also paved the way for other space players across the globe to help them achieve their endeavours. Most considerable example of this was the Mars Orbiter Mission, better known as 'Mangalyaan', for which the Indian Space Research Organisation was widely acclaimed. And for all the right reasons, as the space agency managed to be fourth such player to reach Mars, making India the very first nation in Asia to achieve this milestone and also the only one till date to do so in its first attempt.
As ISRO celebrates its well deserved and now widely celebrated century of Indian satellites launched, let us have a look at all the Indian satellites that have been launched till date, along with their launch date, the launch vehicle on which they were carried and the orbit in which they have been positioned: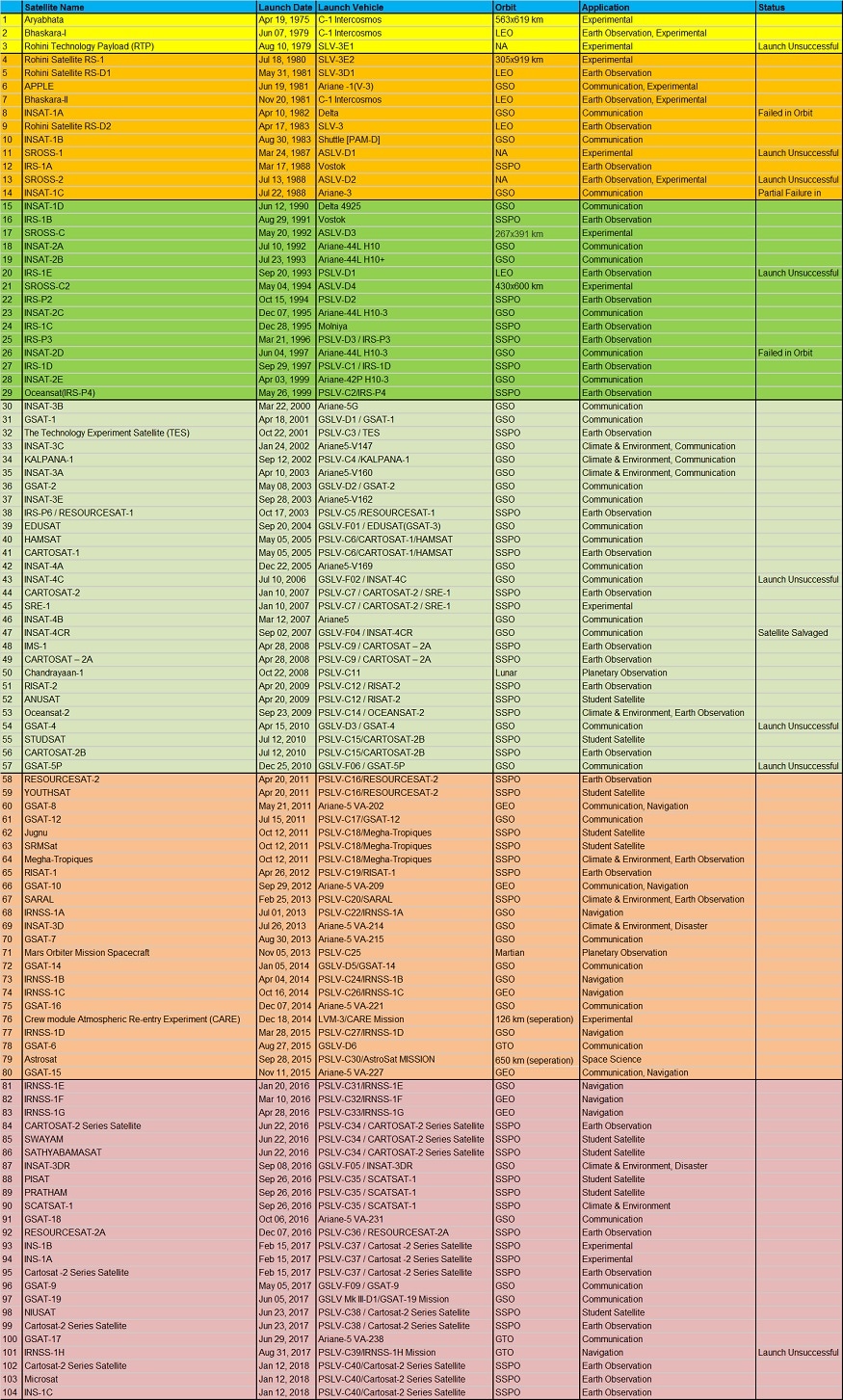 Data as per the official ISRO website.
Get the best of News18 delivered to your inbox - subscribe to News18 Daybreak. Follow News18.com on Twitter, Instagram, Facebook, Telegram, TikTok and on YouTube, and stay in the know with what's happening in the world around you – in real time.
| Edited by: Sarthak Dogra
Read full article