Christmas Gifting And Shopping Ideas: Getting The Tune Right, For Music Lovers
Good sound costs money, and here are the most reliable options you can choose from as a Christmas gift for the one who truly values the power of the soundtrack.
The Mass Fidelity Core packs in five audio drivers.
Christmas 2018 | Good quality music doesn't come cheap. Be it headphones, speakers or earphones, the genuinely good audio products tend to cost a fair amount of money. If you have a friend or a family member who is as much of a music lover as they come, you surely cannot pinch pennies for their Christmas gift. Time to count the change, search for pennies down the couch and get them one of these audio beauties.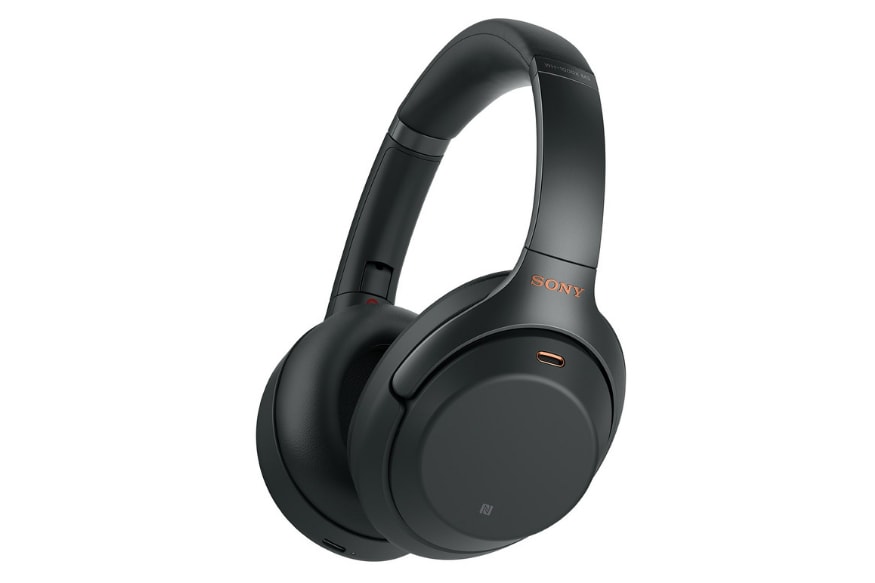 Sony WH-1000XM3
Rs29,990
While the Bose QuietComfort 35 II may have something to say about it, the Sony WH-1000XM3 is truly very close to the benchmark as far as noise cancelling headphones are concerned. In each ear are large 40mm audio drivers, with what Sony says are Liquid Crystal Polymer (LCP) diaphragms. There is great soundstage to enjoy, dynamic sound and you can customize many aspects of the sound via the companion app for your phones. Battery life is robust, with around 30 hours of music playback with noise cancellation active. Codec support is fantastic too—depending on what your phone, tablet or computing device can process from your music library, the WH-1000XM3 will be able to belt out tunes in the SBC, aptX, aptX HD, AAC and LDAC formats. This means Sony has given these headphones a major boost with the support for the high-resolution audio as well. the noise cancellation feature is now assisted by something known as Adaptive Sound Control, Atmospheric Pressure monitoring and personalized noise cancellation which analyses personal features such as headphone placement, your skull's contours and more to optimize the direction of sound. All this, and more, relies on the new QN1 processor inside the headphones.
Amazon Echo
Rs4,499 onwards
Smart speakers are slowly, but most definitely, becoming must have accessories in homes. The voice commands for music playback are perhaps the most important tool in the arsenal of smart speakers. And what better initiation to the concept that Amazon's Echo line-up of speakers—complete with the Alexa smart assistant. At the entry point sits the Echo Dot (around Rs4,499), which is now in its third generation. On the inside is a larger 1.6-inch driver, as compared with a 0.6-inch driver earlier—this surely is louder and clearer than the one it succeeds. However, the highlight of the Echo Dot is perhaps the 3.5mm audio output connector, which lets you hook this up to any larger speaker that you may own. Then there is the Echo (Rs9,999). Inside is a 0.6-inch tweeter and a 2.5-inch subwoofer. Incidentally, Amazon hasn't updated this particular device this year. At the top of the line is the Echo Plus (Rs14,999). It has been significantly redesigned, and now has a cloth grille in black, grey and white colour options. The previous generation Echo Plus has a 0.8-inch tweeter and a 2.5-inch woofer, while the new Echo Plus will ship with a larger 3-inch woofer—this means better bass response for music playback. The new audio setup in the Echo Plus is optimized by Dolby. There's also an integrated temperature sensor inside this smart speaker, which if configured to, can trigger Alexa routines based on a room's temperature. This continues to have the smart home hub capabilities, to control your smart gadgets including lights, thermostats and more. The real fun is now is with the Echo Sub, (Rs12,999), which a wireless subwoofer to go with your Echo (2nd gen) and the Echo Plus (2nd gen)—and this adds some serious bass power to your music.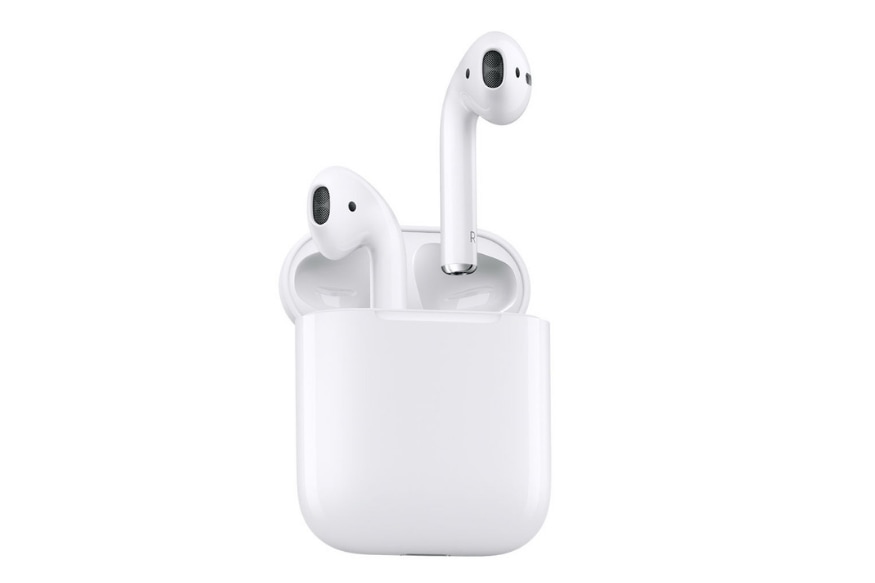 Apple AirPods
Rs14,500
These have been around for a while now, and yet, no rival really has come close. Mind you, many have tried. And many have equally failed. It took some time for people to get used to the AirPods visually, but that is no longer a criteria. The Apple W1 chip enables automatic pairing with iOS devices—it is as simple as placing new AirPods near your iPhone, and the on-screen prompts on your iPhone guide you through the setup process. The AirPods also link automatically with your Apple iCloud and therefore get paired with any other iPhone, iPad, iPod Touch or Mac you may own. This enables one-tap switching, a convenience no other wireless earphones offer. If you remove either AirPod from an ear, the music playback pauses automatically, resuming once it detects that you have worn the earpiece again. Double-tapping on either earpiece while wearing them activates Siri on the iPhone—voice commands can be used to play music or make calls, for example. The sound from the AirPods is balanced—there is a generous amount of detailing without it sounding sharp and there is good bass as well. The only drawback is that you don't get isolated from your immediate environment, which is noticeable if there is a lot of noise around you.
Mass Fidelity Core
Rs33,999
It is isn't often, but good things do come in small packages. Canadian audio company Mass Fidelity's Core wireless speaker is exactly that. In terms of dimensions, it measures 6 inches in length and breadth, and is just 4-inches tall. It isn't short on audio hardware either, and packs in five audio drivers combining to a total amplified power of 120 watts. The speaker is portable too, and has a battery that can play music for as long as 12 hours. The wireless connectivity options include Bluetooth and near field communication (NFC). For the more serious home theatre setups, this also has an optical audio port that lets you directly hook this up to a source device such as an Apple TV. If you want multi-room audio, you can pair up to eight Core speakers to stream music to every room at home—the Core creates its own 5GHz network for speaker-to-speaker communication. The Core's sound will effortlessly fill large spaces, and retains the finer details well even at high volumes. If you want more bass still, then there is the additional Core Sub which you can buy separately for Rs25,999.
Get the best of News18 delivered to your inbox - subscribe to News18 Daybreak. Follow News18.com on Twitter, Instagram, Facebook, Telegram, TikTok and on YouTube, and stay in the know with what's happening in the world around you – in real time.
Read full article