Christmas Gifting And Shopping Ideas: Must Have Accessories For Those Who Love to Travel
This Christmas, it may be the perfect time to buy that wanderlust friend of yours, some accessories that may be very useful for them.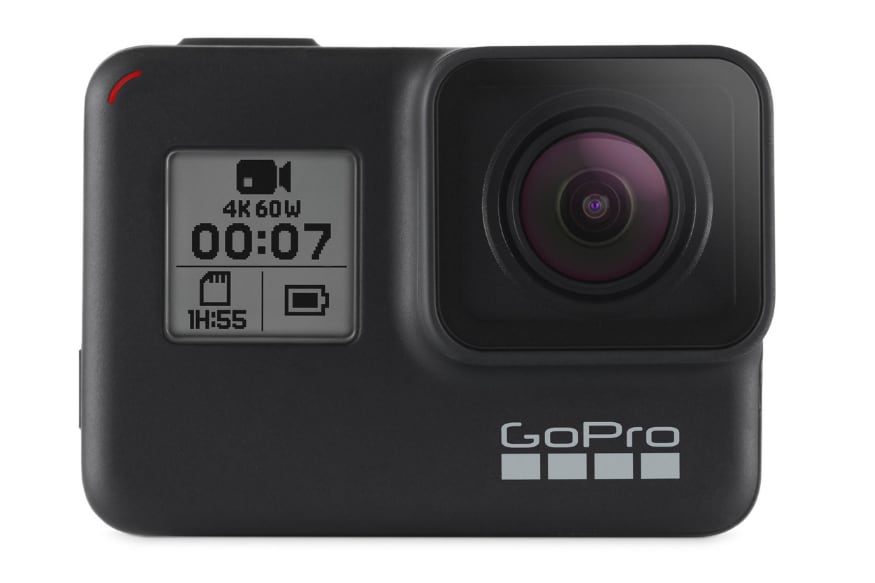 This Christmas, it may be the perfect time to buy that wanderlust friend of yours, some accessories that may be very useful for them.
Christmas 2018 | Traveling un-prepared is never a good idea. There are just so many finer details that you may need to take care of, but they always slip under the radar. What about an action camera if you intend to go paragliding or jumping off a cliff (with a bungee cord attached, of course)? What about a smartwatch that can track how many million kilometers you walked as you discovered the new city? How about a comfortable shoe to clock all those distances in? Not every place may have a ready source of clean water, and you might need a water purification system on the go. And so on. This Christmas, it may be the perfect time to buy that wanderlust friend of yours, some accessories that may be very useful for them when they inevitably set off the next time.
Camera: GoPro HERO7
Rs37,000
Among the newest GoPro camera updates for the year, the HERO7 Black sits at the very top of the pile. It is powered by the custom GP1 processor which GoPro debuted last year. This 12-megapixel camera offers 4K video capture at up to 60 frames per second, has the super slow-motion mode, a Hyperlapse-inspired time-lapse mode, and improved digital image stabilization that has to be seen to be believed. That is not all. This also supports the use of an external microphone for video recordings. You can also use the HERO7 Black to live stream to Facebook Live as well. It also has the SuperPhoto mode, uses HDR, tone mapping and image reduction to significantly improve the detailing of the photos. There are 16 commands that you can say out loud to the GoPro HERO7 Black, which makes this controllable by voice too. The ruggedness capabilities remain impressive as ever and is waterproof up to a depth of 10 meters.
Apparel: The Mission Bomber Jacket
Rs44,000
The accessories that you carry, and the shoes that you wear are all bundling in so much technology. Then why, should the good old jacket miss out on the fun? The Mission Bomber from San Francisco based Mission Workshop is all about that. The exterior of the jacket is made from a refined stretch-woven textile made in Italy. It features a smooth face with subtle texture and water repellent finish, which holds it in good stead during rains. Under the exterior is a layer of 40gsm high-performance PrimaLoft Gold Active insulation, and yet remains is very breathable. The jacket is then fully-lined with 37.5 ultra-high-performance moisture management textile. The combination of 37.5 and Primaloft Gold Active adapts to the weather—in winters, it prevents the escape of heat to keep you warm, while in summers, it allows for quicker cooling down of the body.
Footwear: Vans UltraRange AC
Around Rs5,999
Vans footwear is all about comfort, and comfort is what you need while traveling. You might want to consider the UltraRange AC shoe. One look at the UltraRange AC, and you can tell that it is a Vans shoe—from a mile away. The family resemblance is uncanny, but there are tweaks and changes that have been done to improve performance. The knit textile used is really good quality and feels great to touch and look at. Slip your foot in, and the comfort level is excellent. The synthetic suede upper has a lot of give, and yet gives the foot an assuring lock-in feeling—one of the reasons for that is the bootie construction, even though this isn't exactly sock-like. Beneath your foot is the UltraCush midsole which now has a molded construction under the heel and toe. Vans says this has been fused together with a waffle rubber insert. Compared with Vans shoes from earlier, there surely is better energy return as you move along, and yet, the feeling of plushness is enhanced too. This is one shoe that you can wear for hours on end as you travel, and are great for walking along those never-ending streets.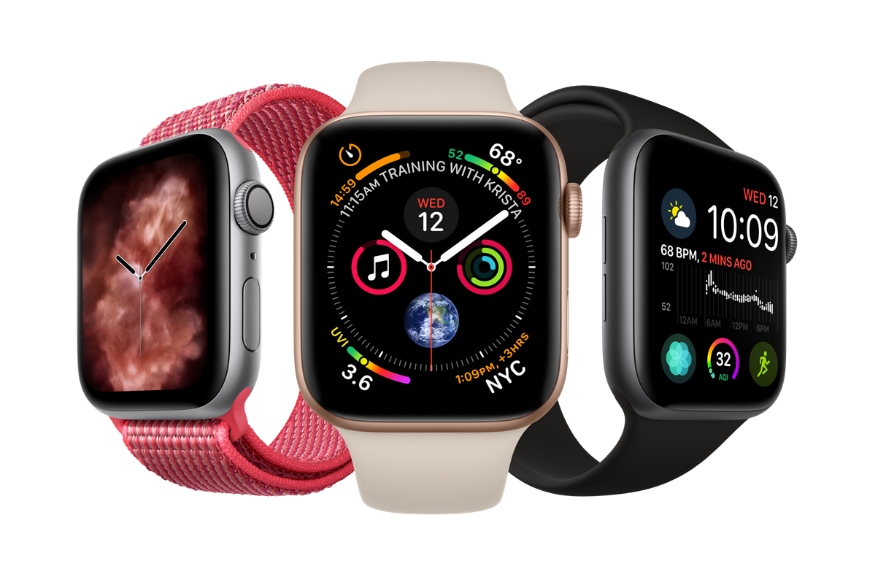 Watch: Apple Watch Series 4
Rs40,900 onwards
This is the ultimate smartwatch you can splurge on right now. The excellent fitness tracking capabilities, including GPS mapping, have been given a boost with the addition of the new cadence metric and pace alerts for runners. This lets you see your steps per minute count as well as the split time with the preceding kilometer. You can use this as a music player too with the wireless earphones, and if you buy the cellular variant, you'll be able to stream tunes from Apple Music as you run. The Watch Series 4 will also give you low and high heart rate notifications and can detect a fall as well as any periods of inactivity after that—and send alerts to your loved ones.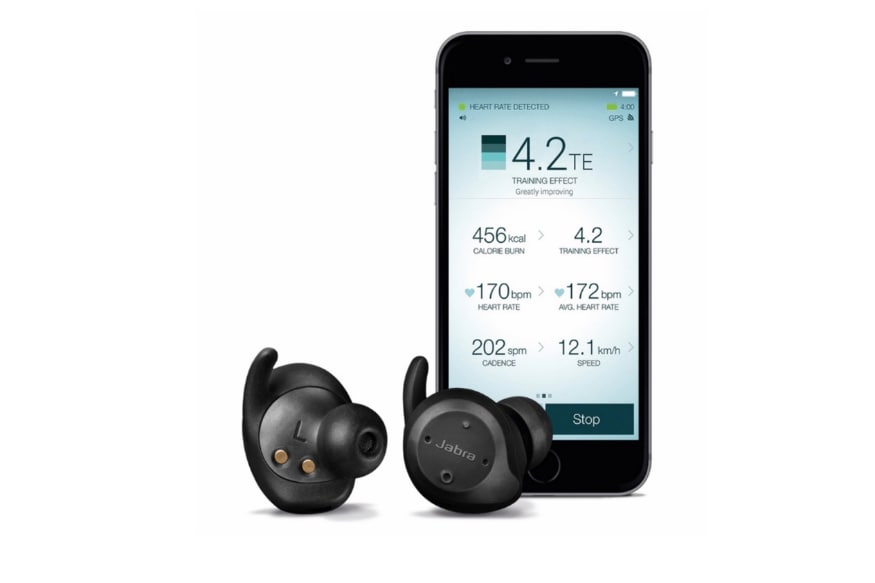 Earphones: Jabra Elite Sport
Around Rs18,990
Truly wireless earphones are in vogue. Chances are, if you are spending top money, you wouldn't want to be seen without them. The Elite Sport is Jabra's very capable rivals for the Bose SoundSport Free wireless (around Rs18,990) and the Sony WF-1000X (around Rs14,990). But that comparison is purely if you are considering the sound aspect. These earphones have the in-ear precision heart rate monitor and can also measure VO2, the maximum amount of oxygen a person can utilize during intense exercise. All the data that the various sensors pull out as well as the exercise guidance are sent to you via the Jabra Sport Life app (free for Android and iOS).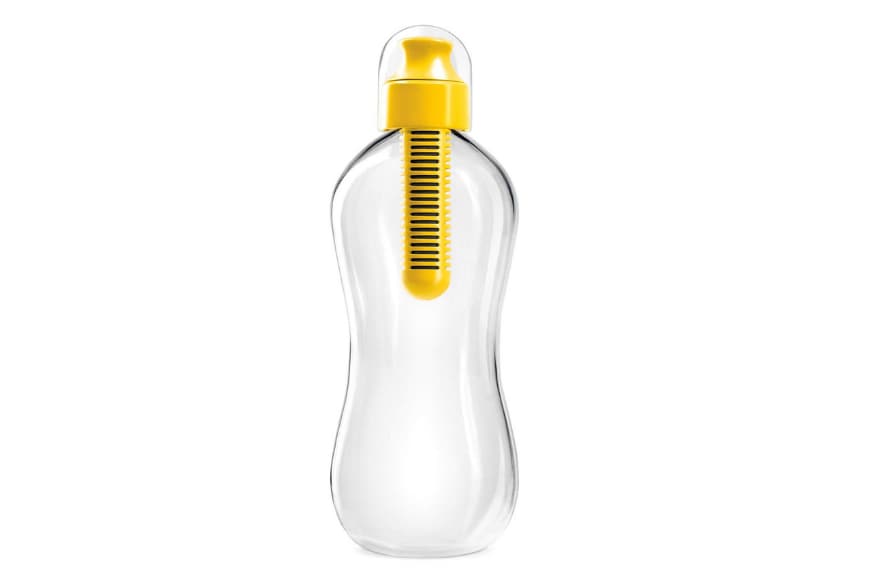 Water purifier: Bobble
Rs450; Niravanbeing.com
There are very few things as precious and perhaps as scarce as genuinely clean drinking water. For marathon runs, hydration is essential. You might want to ready your food and drinks post-race well in advance. For water, the Bobble bottle is a great option. This has a filter integrated within it and filters the water once you have filled it inside the bottle. This is quite handy if the source you are taking the water from, is unknown. These are available in 550ml and 650ml, and the filters can be replaced (these cost about Rs150 each). They usually need to be replaced after cleaning about 150 liters of water.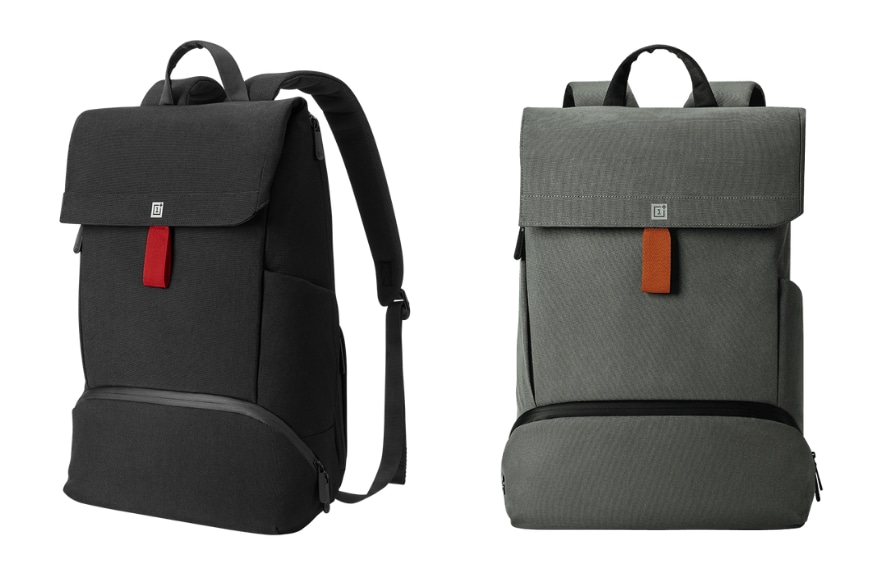 Backpack: OnePlus Explorer
Rs4,990
www.oneplusstore.in
The Explorer backpack follows up from the Travel backpack that OnePlus had earlier. This is available in two colours—Slate Black and Morandi Green. Both variants aren't the same though, and you need to look carefully to figure out the differences. The Slate Black variant of the OnePlus Explorer is made of the military grade Cordura fabric, a material that is up to 10 times stronger than canvas when it comes to resisting tears and cuts. The Morandi Green variant is made of high-quality polyester and is inspired by Italian painter Morandi's colour preferences. Travelers would perhaps be most appreciative of the fact that the compartment for the 15-inch laptop can be accessed from the side, and you don't need to open the entire backpack to take that out—very relevant at airport security checks, for instance. The shoulder straps are made of Kevlar, which adds a considerable amount of robustness. There are 8 internal pockets to store your stuff, and it is actually impressive how much stuff can be packed inside the Explorer and yet be segregated and separated neatly. The design is impressive, and so is the padding all around.
Read full article
Countdown To
Elections Results
To Assembly Elections 2018 Results