Amazon is most certainly very serious about getting its virtual assistant Alexa integrated into most devices that you may use every day at home. The company has unveiled a whole new bunch of Echo devices which will be rolling out over the next few weeks. These include the updated Echo Dot and Echo Plus, the second-generation Echo Show as well as a microwave with Alexa built in, and much more.
Among all the new devices being added to the portfolio, Amazon will be bringing the updated Echo Dot (Rs4,499) and the updated Echo Plus (Rs14,999) to India on October 11, while there is the Echo Sub subwoofer which will be arriving in India "later this year".
We try to understand what each Alexa enabled Echo device does, and the positioning within the portfolio as well as where it'll sit in your home—some can be purchased soon enough, while some are indicating the direction for the future.
New Echo Dot
We have to admit, the new Echo Dot, now in its third generation, does genuinely look a lot better than its predecessor. On the inside is a larger 1.6-inch driver, as compared with a 0.6-inch driver earlier—Amazon claims this 70 percent louder and has improved clarity as well. The highlights of the Echo Dot, which are the Bluetooth and the 3.5mm audio output to connect with larger speakers etc., remain steadfast. Amazon's website listing for India suggests this will be sold in black, grey and white colour options. This is priced at Rs4,499.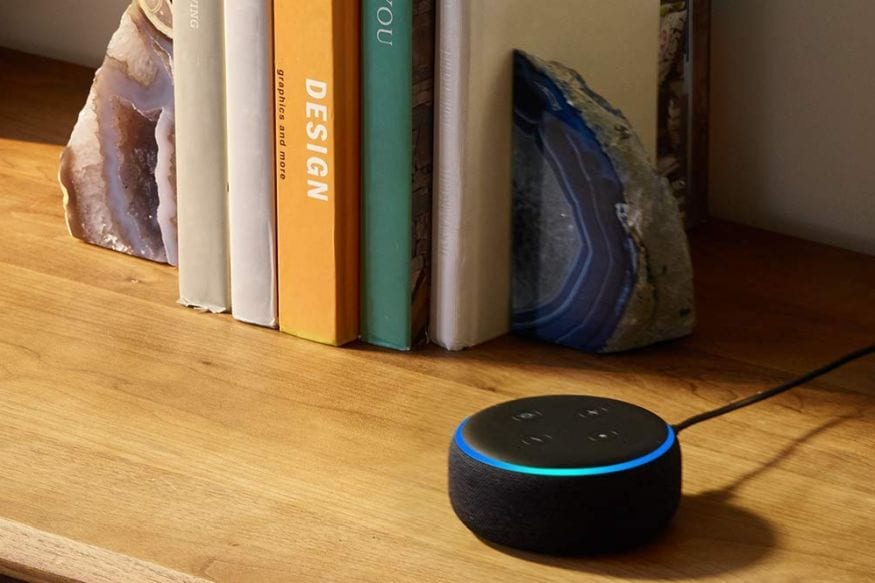 New Echo Plus
At first glance, it might be easy to confuse it with the current generation Echo, the mid-range model. It has the cloth grille in black, grey and white colour options. The current generation Echo Plus has a 0.8-inch tweeter and a 2.5-inch woofer, while the updated Echo Plus will ship with a larger 3-inch woofer—this means better bass response for music playback. The new audio setup in the Echo Plus is optimized by Dolby, which means this should offer significantly better sound than before. There's also an integrated temperature sensor inside this smart speaker, which if configured to, can trigger Alexa routines based on a room's temperature. This continues to have the smart home hub capabilities, to control your smart gadgets including lights, thermostats and more. This will be priced at Rs14,999.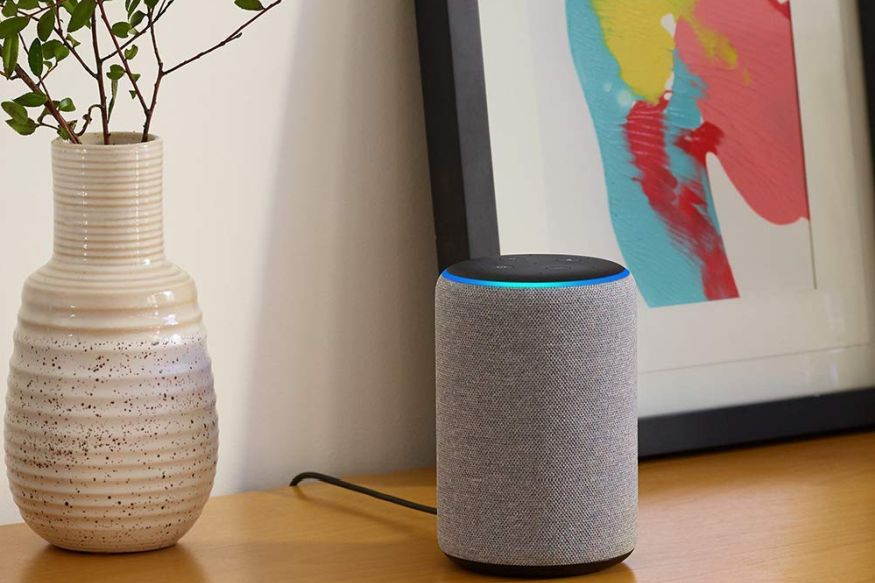 Echo Sub
For music aficionados, the music playback from the Echo speakers is perhaps not as good when it comes to bass. The lower frequencies tend to be on the weaker side, and that kind of makes the entire experience incomplete. This is where the Echo Sub comes into the picture. This has an audio rating of 100-watts, and there is a 6-inch woofer to reproduce the lower frequencies in audio tracks. This will connect with the Amazon Echo or the Echo Plus (2nd gen) devices. Amazon has priced this at Rs12,999 and will have to be purchased separately, over and above the compatible Echo speakers.
Echo Show
While the first generation Echo Show never made it to India, we hope the second generation will be launched here at some point. This now has a larger 10-inch display, and otherwise retains the same sort of functionality as the Echo Plus, including the smart home hub capabilities. The Amazon Silk web browser as well as the Firefox web browsers are being added, to make the display even more useful. This is priced at $229.99 and will be shipping in October in some countries.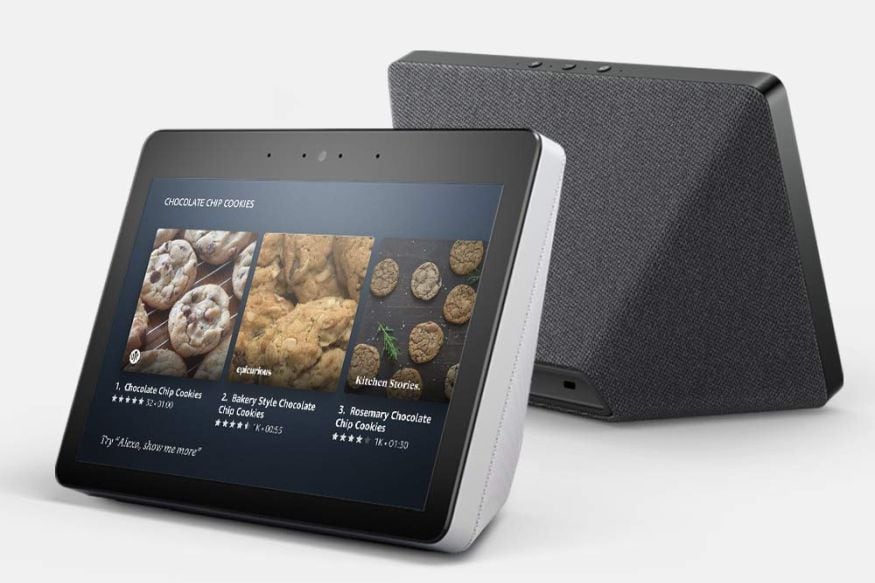 AmazonBasics Microwave
Amazon's own AmazonBasics brand is the home of a smart microwave. This takes advantage of the new Alexa Connect Kit for connected devices—the highlight of this is the Wi-Fi and Bluetooth LE hardware as well as the software which connects with Amazon's cloud services and subsequently with the Echo devices that you own.
The AmazonBasics Microwave includes the ability to cook using voice controlled presets, or simply give it specific commands as to what you need it to do with your food. The microwave is priced at $59.99 and ships later this year.
Echo Wall Clock
If the microwave perhaps wasn't unique enough, Amazon plans to add a wall clock to the Echo device line-up, in the near future. The use-case here is that it can connect with an existing Echo speaker, and can be used to set timers, see existing timers as well as reminders. One of the use cases that Amazon suggests is this—say "Alexa, set a 12-minute timer" and the clock will display the time remaining, as well as a countdown for the last 60 seconds. At this point, the Echo Wall Clock is very much a device that is under development.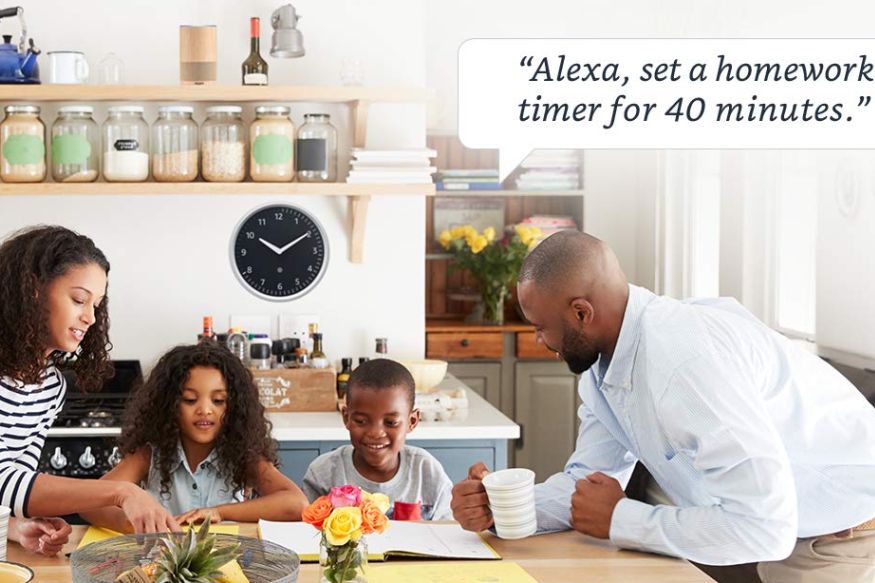 Echo Link
Amazon wants to be ready for action, when you want to set up multi-room audio system. A lot of third party speakers are gaining the Alexa functionality, and Amazon's Echo Link is the accessory that will allow all these speakers to be grouped together to cover the dimensions of your home. The Echo Link can connect to an audio receiver or amplifier and has multiple digital and analog connectivity options for compatibility with your existing audio devices. There is no word yet on when this will be available, but when it finally does go on sale, it will sport a price tag of $199.
Ring Stick Up Cam
The Ring Stick Up Cam will be available in wired and battery-powered variants. The can be used both indoors and out, with multiple mounting options for flat surfaces, walls or ceiling installations. This does Full HD 1080p video, has night vision, sends motion detection notifications, and is IPX5 water resistance. The wired version goes on sale for $179.99 in the US in October, while the battery variant is expected to arrive later this year. Needless to say, this can be controlled by Alexa voice based commands.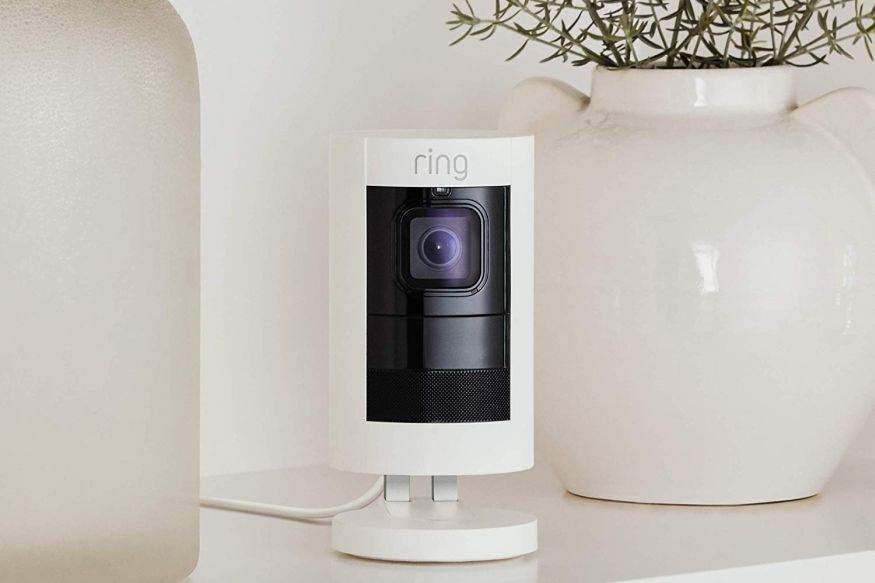 Also read: Google Home Mini Grabs Top Spot Among Connected Speakers Globally
Also read: Apple HomePod Gets The Newest iOS 12 Update, Its Biggest Software Release Yet