Diwali 2018 Gift Guide: 5 Best Gadgets For Geeky Friends And Family
This diwali we list a few items that can be great gifts for the tech enthusiasts in your family.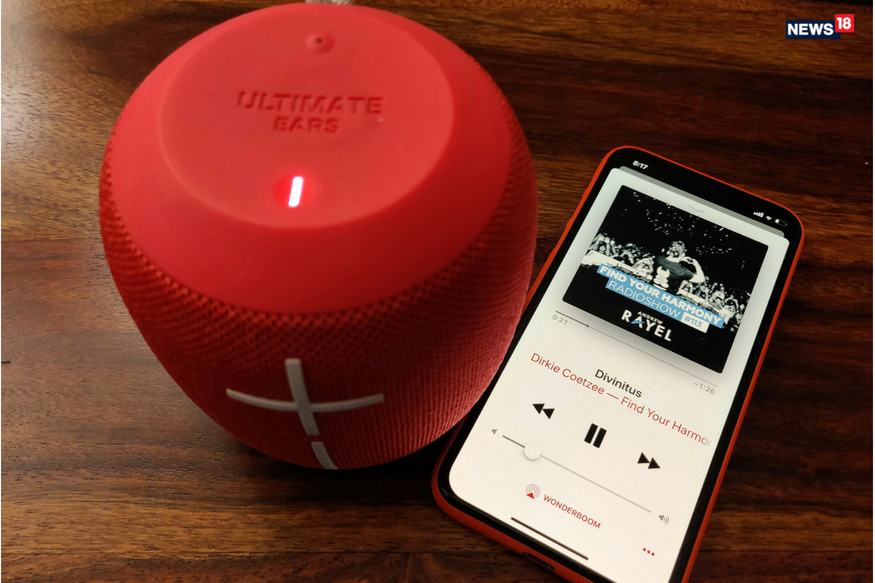 Diwali 2017: 5 Best Gadgets to Gift Your Loved Ones
The festive season is here and so are the deals and discounts. In this era of technology, people love gadgets and purchasing a smart gadget this Diwali should make a perfect Diwali gift. So, this Diwali gift your spouse or that special person in your life an exciting gift and make their Diwali memorable. This diwali we list a few items that can be great gifts for the tech enthusiasts in your family. Let's find out more!
1. Ultimate Ears WonderBoom Freestyle Bluetooth Speaker
Priced at Rs 6,995, the speaker comes with a two-year warranty and will be available in offline retail later this month. The Wonderboom Freestyle is IPX7 certified, the company claims, this makes it a waterproof speaker and it can withstand up to one-meter water for up to 30 minutes. Ultimate Ears says, the speaker can be used in swimming pools, beaches and even muddy fields, and if it gets dirty can be rinsed. The speaker supports up to 100-foot wireless Bluetooth range and can be paired with up to 8 devices. The company also claims that 2.8 hour of charge can give up to 10 hours of music playback.
There are three buttons on the top of the speaker for turning it on/off, controlling Bluetooth connectivity and playing/pausing and skipping the tracks. It has a 93.5mm circular base, is 102mm tall and weighs 425 grams. Designed for millennials, WonderBoom Freestyle will be available in Concrete, Avocado, Patches, Raspberry and Unicorn style.
2. Xiaomi Mi Band 3
The Xiaomi Mi Band 3 price in India is Rs. 1,999. The 0.78-inch OLED display comes with 128x80-pixel resolution, and the touch button on the display allows users to navigate by swiping up, down, left, and right, and the new Caller ID feature also allows users to see who is calling, and silence (tap) or decline calls (long press). It sports a 110mAh Li-ion polymer battery that is 60 percent larger than the predecessor, and is touted to give up to 20 days of battery life. It supports Bluetooth 4.2 BLE connectivity, and is certified for water resistance up to 50 metres. The interchangeable straps are made of Thermoplastic Elastomer with an adjustable length of 15.5 to 21.6cm, and are available in Orange, Black, and Blue colour options.
3. Amazon Eco Dot
Amazon Echo Dot is a hands-free, voice-controlled device that uses Alexa voice service to play music, set alarms and timers, check your calendar, weather and sports scores, manage to-do and shopping lists, control smart home devices, and more-instantly. The smart device can connect to speakers or headphones through Bluetooth or 3.5 mm stereo cable to play music from services like Amazon Prime Music, Saavn and TuneIn. The smart device has a built-in speaker works as a smart alarm clock in the bedroom, an assistant in the kitchen, or anywhere you might want a voice-controlled computer. Echo Dot uses an array of seven microphones, with beam-forming technology, and noise cancellation to answer all your queries even in noisy environments.
3.Sennheiser CX 7.00BT
Sennheiser CX 7.00BT offers a minimalist, lightweight neckband design, good bass-driven sound and leading-edge wireless technology, the company said in a statement. The headphone comes with 10-hour battery life and can be fully recharged via USB in 1.5 hours. It also supports USB audio via its supplied cable.
4. Samsung Galaxy Tab A 10.5
Galaxy Tab A 10.5 features new entertainment options and enhanced audio at Rs 29,990. The device with a 10.5-inch display is equipped with quad speakers powered by Dolby Atmos. It sports 8MP rear camera with flash and a 5MP front camera. With 'Galaxy Tab A 10.5', users can easily control their home appliances via Samsung's SmartThings with just the touch of a button, the company said. The device also features "Kids Mode" that is designed to make learning and entertainment simple, safe and fun for kids.
Read full article