Dwayne 'The Rock' Johnson And Siri Team up in This Latest Apple Ad [Video]
Apple has released its latest commercial which showcases Dwayne 'The Rock' Johnson along with his co-star, Apple's own voice assistant - Siri. Read on to find how the two manage to beat the experts' advice in the commercial.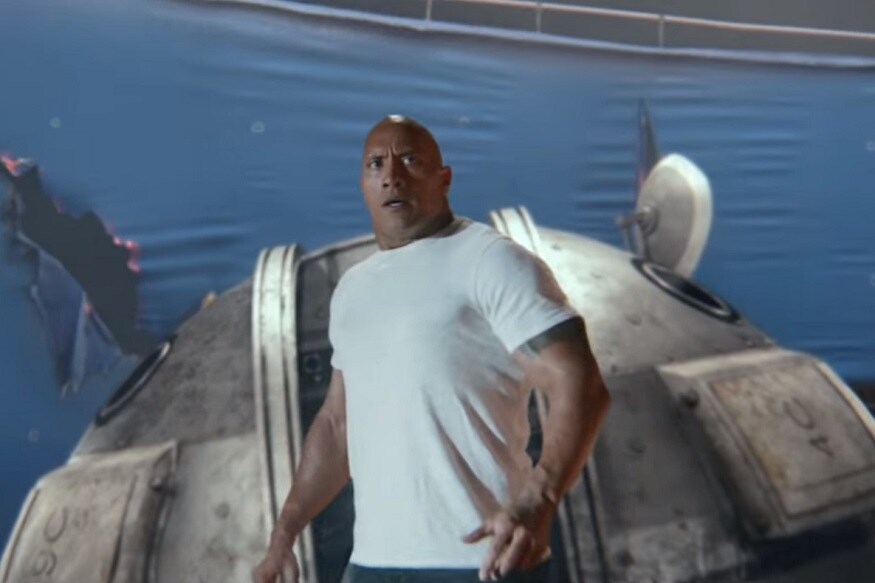 Apple has launched a new video showcasing The Rock. (Image: Apple/ YouTube)
Apple has come out with its latest advertisement and just like always, has backed it up with a big Celebrity name, this time in the form of Dwayne 'The Rock' Johnson. The Apple advertisement shows The Rock going through his busy schedule with the help of Siri, Apple's own voice-assistant. Siri helps The Rock keep in touch with his schedule, reminders (which were set as The Rock's life goals), call a Lyft ride, show the temperature in Rome and more.
The short movie is full of Puns and even showcases The Rock's WWE signature dialogue – 'What The Rock is Cooking?'. Together with the help of Siri, The Rock proves the experts wrong who claim that he cannot do any more work than what he is already doing.
Apple has featured The Rock using its flagship smartphone – the iPhone 7 Plus in the movie. The advertisement aims to display its voice assistant Siri's prowess in the short video. Apple has previously worked with celebrities like Taylor Swift and others for its commercial videos.
You can watch Apple's new commercial here:
Get the best of News18 delivered to your inbox - subscribe to News18 Daybreak. Follow News18.com on Twitter, Instagram, Facebook, Telegram, TikTok and on YouTube, and stay in the know with what's happening in the world around you – in real time.
| Edited by: Sarthak Dogra
Read full article