Facebook, Amazon and Twitter Are Becoming Front Runners in Live Sports Broadcasting
Facebook bagging the rights to broadcast the Spanish La Liga football league in many Asian countries, indicates a growing power shift. And the others are playing aggressively too.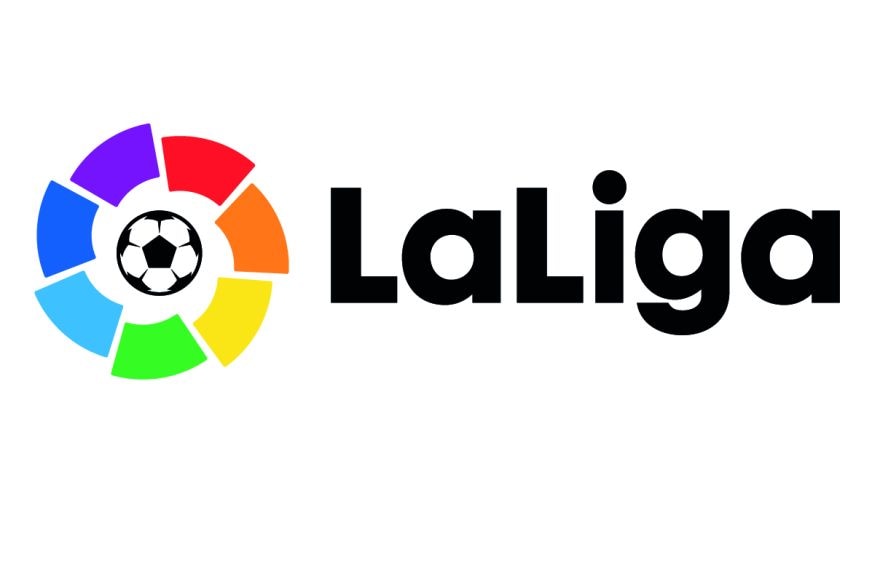 Facebook bagging the rights to broadcast the Spanish La Liga football league in many Asian countries, indicates a growing power shift. And the others are playing aggressively too.
We are constantly glued to our phones and laptops. We don't even watch TV the traditional way, and instead insist on time-shifting it to our convenience. We watch our favorite TV shows and movies on streaming services, according to our whims for binge watching. Quite perplexing then, that we were still turning on the conventional TV, switching to one of the many sports channels, for watching Live sports. Someone has realized that needs to change. The social networks, to be precise. Over the past few years, and sometimes away from our attention in this part of the world, Facebook, Twitter, YouTube and Amazon are betting big on sports broadcasts. Your phone will become your TV?
Facebook, the social media platform with which you have a love-hate relationship, yet cannot give it up, has now bagged the rights for the Spanish La Liga football league for the next three seasons. The Spanish La Liga confirmed that Facebook will broadcast 380 league matches for the 2018/19 season which begins on Friday, for viewers in India, Afghanistan, Bangladesh, Bhutan, Nepal, Maldives, Sri Lanka and Pakistan. When Alfredo Bermejo, La Liga's head of digital strategy says, "we are really happy to be on a free to air service in such an important territory as the Indian sub-continent," you have to read between the lines. Free to air—that is the critical bit. Thus far, La Liga, as well as the other popular football leagues including the English Premier League and the Italian Serie A, had to rely on traditional broadcasters to get their content across. Broadcast rights don't come cheap, and that cost is passed on to customers—sports channels cost a premium every month.
Facebook currently has over 270 million users in India as of July, according to research firm Statista. It doesn't really get much larger than this. Sony had reportedly paid as much as US$32 million for the rights to broadcast La Liga between 2014 and 2018 in certain south Asian countries, including India.
This comes not much after Amazon won rights to stream 20 English Premier League matches a season from 2019 for the UK region. The matches will be streamed on the Prime Video app, which is subscription based, and that should drive up customer sign-ups. Amazon needs that in the UK. As per the numbers from the Broadcasters Alliance Research Board, Netflix had already clocked 7.5 million UK household signups, while Amazon Video still had some catching up to do with 3.84 million households in it's kitty. Is that a precursor to what is about to happen when the broadcast rights come up for renewal later this year, for the next few seasons of the Premier League? Clearly Star India will not have an easy time retaining those rights, if at all they do. Or are we headed for a scenario where Facebook or Amazon or Twitter will broadcast some Premier League matches in India (just like Amazon will in the UK) while the rest end up with a traditional TV broadcaster such as Star India or Sony?
The social network is flexing its muscles, after coming slightly short during the previous attempts—the IPL rights and the BCCI media rights for matches featuring Team India.
"We're looking at a few other deals that are quite close to completion but this is not about going out and buying a huge amount of content worldwide," said Peter Hutton, Facebook's Director of Global Live Sports after the announcement. Now, what these 'other deals' are is still anyone's guess, but it'll surely strengthen Facebook's credentials as a platform for sports broadcasts. And with that, the rest of the new media platforms as well.
"The one that's coming at sport is Facebook. They unsuccessfully bid just for the digital rights of half of the Indian cricket for USD 600 million, so that was a warning shot you know," are the words of media baron Rupert Murdoch, last year. One of the reasons why new media platforms such as Facebook and Amazon are gaining traction is because the measurement metrics are accurate. The stakeholders will get the minutest data such aa actual number of viewers, demographic of viewers, at what stage people stopped watching the feed, regions where traction was high or low etc. That would give advertisers the ability to leverage full value for their ad-spends while the platforms will know exactly when they have the upper hand.
While social media platforms is now emerging on the horizon as a serious sports broadcast players in India, the winds of change have been blowing in the US for a while now. Last year, Twitter announced deals with the WNBA that will allow the social network to broadcast women's pro basketball league weekly regular season games on Twitter (up to 20 games a season) over the next three years, a new NFL live program produced by the league exclusively for Twitter as well as a360-degree PGA Tour video stream. Also in 2016, Twitter had a partnership with the NBA for original live programming on two social media platforms, Twitter and Twitter-owned Periscope. "Twitter is the fastest way to find out what's happening in the NBA and to have a discussion about it. Watching NBA basketball together with Twitter is a great experience, and the league has been at the forefront of embracing new ways to reach their fans," Jack Dorsey, CEO, Twitter, had said at the time. In just the first two quarters of last year, Twitter had streamed 800 hours of live premium video content across more than 450 events, driving an audience of 45 million unique viewers. Most interesting is the statistic that 55 percent of Twitter's viewers who tuned in were below the age of 25 years. It is not a surprise that Twitter is focusing on the US market at the moment. Research firm Statista reports that Twitter has 72.3 million active users in the US, as of April, the most it has in any country.
Online metrics firm GlobalWebIndex suggests that as many as 1 in 2 internet users are now watching sports coverage online. "More and more people are turning to their laptops, mobiles and tablets to engage with sports content – catching highlights on-the-go via social media and augmenting their viewing through on-demand channels," says Katie Young, Senior Trends Analyst, GlobalWebIndex, in a blog post on We Are Social, before adding, "Globally, our research shows that almost a fifth of internet users are now following sports events via social." According to their numbers, 14 percent of users in North America, 22 percent of users in South America and 19 percent of users in the subcontinent including India, rely on social media networks such as Twitter and Facebook to supplement their regular coverage for sports events.
Get the best of News18 delivered to your inbox - subscribe to News18 Daybreak. Follow News18.com on Twitter, Instagram, Facebook, TikTok and on YouTube, and stay in the know with what's happening in the world around you – in real time.
Subscribe to Moneycontrol Pro and gain access to curated markets data, trading recommendations, equity analysis, investment ideas, insights from market gurus and much more. Get Moneycontrol PRO for 1 year at price of 3 months. Use code FREEDOM.
Read full article