Facebook's Adit Vaidya, On How Groups Can Help 184 Million Monthly Active Indian Users
At the Facebook event that happened in New Delhi, we caught up with the product manager at Facebook, Adit Vaidya for a quick discussion on Facebook groups and new updates that users will be able to use on the popular social networking platform.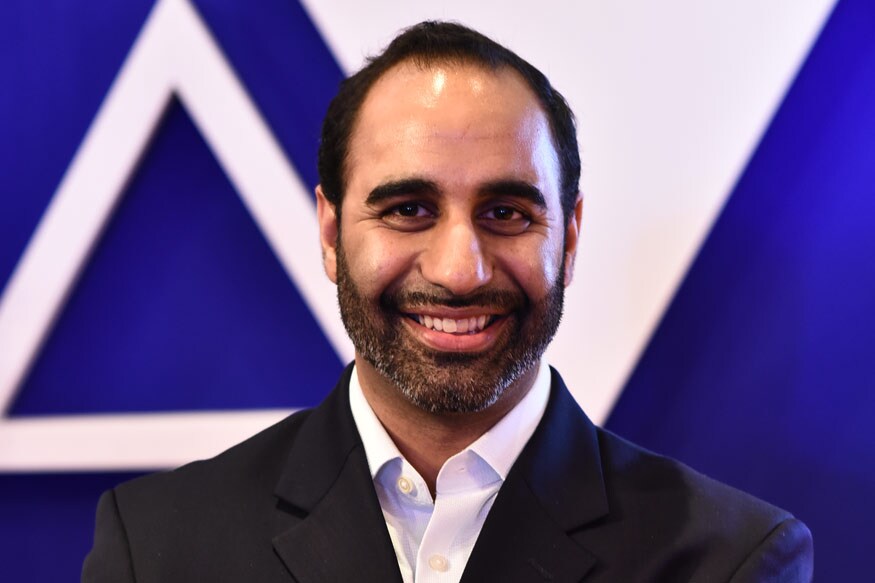 Adit Vaidya, Product Manager, Facebook. (Image: Facebook)
Recently Facebook announced India-centric updates on its App as well as web platforms for users. At the Facebook event that happened in New Delhi, we caught up with the product manager at Facebook, Adit Vaidya for a quick discussion on Facebook groups and new updates that users will be able to use on the popular social networking platform.
Q: What are the new updates that Facebook has announced for Indian users
?
Adit Vaidya:
There are a lot of exciting things happening on Facebook, One of the things that we announced today was, we are launching new profile frames exclusively for Indian to help people in India to express themselves more. These new camera frames are targeted by locations, people in Delhi, Mumbai and Goa can use three of the frames and the fourth frame is available for everyone in India and in addition we are also announcing that the reactions are rolling out on Facebook lite.
Q: You have been actively talking about Facebook Groups, what do they actually do for the users?
Adit Vaidya:
Facebook groups are a way for people to build a community, we see people using groups in a variety of different areas that are very meaningful to them. For example: If you have a certain hobby or interest or you are going through a significant life event, groups are supportive communities that help people. So, a couple of that we talked about earlier today, teachers help teachers, a group started by a school teacher with a purpose of making sure that all the school teachers can have a place and environment to ask questions to support each other and to make sure that they can get advice. So, if a teacher wants to learn how to create a lesson plan for a curriculum, she can get advice from her fellow teachers. If a teacher wants to know how to help students that might not be doing well in school exams they have this avenue and the inspiration for this group was when Rakhi was in her first week of being a teacher, she was overwhelmed by so many questions that new teachers must have and fortunately she was able to get advice from a lot of her peers and she realised that so many school teachers don't have those luxury and so many school teachers don't have access to get the help that she was fortunate to get. So she built teachers help teachers which, now is a community of 105,000 school teachers who can help each other now. Similarly, we see meaningful groups that help in parenting, so communities that help mothers connect and share their common journey of how to be a mum and they can use the group to get help and advice and also celebrate their everyday moments.
Watch: Adit Vaidya's Candid Conversation on News18 Tech's Facebook Live
Q: What kind of groups can one make -Busines , cause etc . When should one use Page vis a vis Groups?
Adit Vaidya: So, with Facebook groups you have the opportunity to meet people that you may not know in real life but they are people that you and them share something in common with and it might be a hobby or interest or it could be a major life event that you are going through together and the great thing about groups is that you have a safe environment and space that is dedicated to people talking about a specific area and you can learn from people's experiences, you can ask for advice and support. So I am really excited that we are helping people connect to the meaningful groups.
With groups you have multiple ways of thinking that what the goal is, what the outcome of the group is, so we have seen meaningful groups right here in India that are for specific causes and example is 'Stop Acid Attacks' it's a group that was created to raise awareness and education for the victims of acid attacks and similarly you see a group created at the time of Chennai flood which was helping people get food, shelter and transportation in the days followed by flood. So, when you are thinking about the groups about causes, people make the group public so they can be more easily discovered they can help the people to find them, At the same time we have different moderations for groups, that you can have closed groups that allow people to be discovered but the admin can still make sure that they can ultimately get the people. So when you think about teacher help teachers that's an example of the group where Rakhi and the other admins want to make sure that the group is limited to just teachers and not with people that may not find the content relevant. Lastly, we have secret groups that can access through invitation only. These groups people use to make sure that they only invite people that belong to that communities. So those are some different types of groups that people create and we also see that the communities that people are building are away to get people help and support at the times of need. So when we talked to our community, that why they use facebook groups, the answer is pretty clear that they found groups to be supportive and meaningful for the experiences they are going through whether it's a major life event or interest or hobby but we also gets feedback that they want more ways to find these groups that ultimately we launched, group discovery last year which is a way to search people for particular group and find groups in the area of their interested in and public enclosed groups can be found on groups discover.
So you can find groups either in your surrounding area, as well as groups that are around the world. So, if you have an interest in a group where people are related to international sports team, so it can include international fans around the world or you can be a group in your local community and a great example of that is 'Mumbai Moms' which is a group that was started by Neha Khare and her goal for creating that group was to give moms just like herself a place where they can talk, they can discuss and get advice from each other and she shared the common journey that they all have on being a mom and raising their children and today that are a community of more than 1,11,000 moms in the Mumbai area. Now with groups discover we want to help every mom in Mumbai, find Mumbai moms. Groups discover can also help moms in Delhi, Pune, Bangalore, Indore and every city in India to find a local mom group in their city and groups discover can also help any school teacher find teachers help teachers and join a thriving community together.
Q: Is there any limit on how many people can be there in one group and what tools and features can an admin use to engage members in a group?
Adit Vaidya:
We don't have a hard limit but we have built our tools for admins to help make sure that they can not only build their groups but make sure that they are able to manage and moderate their groups accordingly. One of the interesting product we launched last year is a product called moderators and what that does is that it allows admins to designate specific people in their groups or community to help them approve posts, approve members and also flag content that might not be appropriate in that group and every member of the group is able to flag and report certain type of content.
Q: What's been your favourite group on Facebook that you are a member of?
Adit Vaidya:
A group that I am personally member of and I get a lot of value out of it is a group that helps me to learn how to play the Violin and this is a community of more than 1,000 members around the world, a lot of people from that live in the US and every week the teacher would use facebook live to go in the group and he'll take questions from people and give people assignments, he'll take questions and then he demo's on how to play Violin in different ways and what I love about the group is that the questions that other members are asking are very similar to ones I am struggling with, so it helps me understand how they are achieving their goals, how the teacher is helping us learn and understand more and it also helps to see that this group is not just a community of people that enjoy playing the violin but it turns into a rich environment where we can upload videos of ourselves and get critic and feedback and also join the admin who is also a teacher in these live classes.
| Edited by: Siddhartha Sharma
Read full article
Countdown To
Elections Results
To Assembly Elections 2018 Results