Flood-Forecasting Network Largely Non-Operational: CAG Report
A recent CAG report has revealed that 222 out of 375 telemetry stations of India's flood forecasting stations network are inoperational. This further resulted in other delays in projects related to flood management.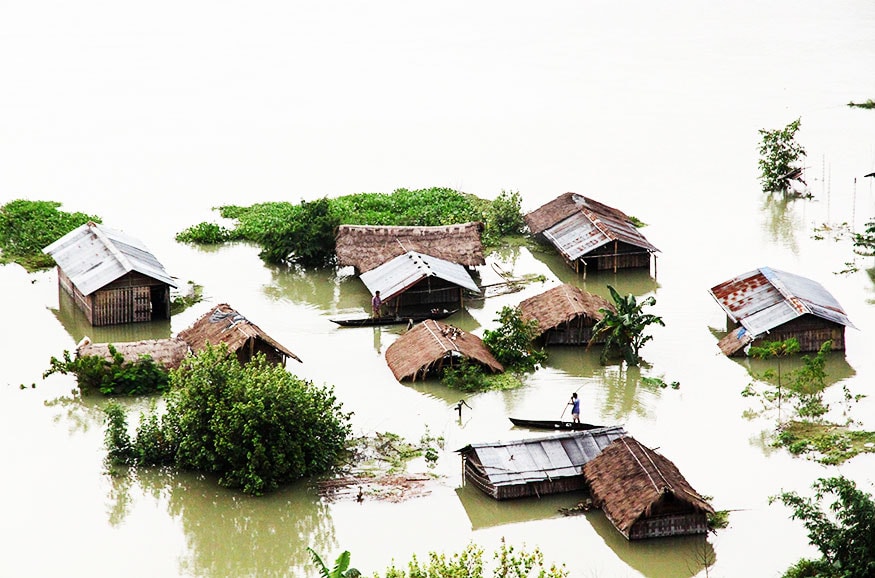 Representative Image. (Photo: Reuters)
India's flood forecasting stations network was largely non-operational with 222 out of 375 telemetry stations not working, said a CAG report. The Central Water Commission (CWC), which undertook the work of modernization of flood forecasting network during the ninth plan, did not depend on telemetry data even after investing in modernisation of telemetry station network for nearly 20 years, said a Comptroller and Auditor General (CAG) performance audit report on the Water Resources Ministry's flood control and management schemes.
"This defeated the purpose of establishment of telemetry stations for meeting the requirement of real time data collection, its transmission and flood forecast formulation," it said, and recommended the CWC devise a time-bound action plan to speed up formulation of flood forecast on a real time data communication network by making all the telemetry stations operational and take steps to install all the targeted ones. "CWC may ensure that the warning and danger levels have been fixed at an appropriate level so that flood forecasting could be made correctly and timely," it said.
The report also stated that flood management works saw inordinate delays as the detailed project reports (DPRs) were not prepared as per the guidelines of the scheme. "There were huge delays in completion of flood management programme which ranged from 10 months to 13 years due to delay in approval of DPRs, by empowered committee/inter-ministerial committee, leading to technical designs becoming irrelevant at the time of actual funding," it said.
Watch Video: Exclusive | Jai Mani, Product Lead, Xiaomi On Mi Max 2, Mi TV & Mi 6
Get the best of News18 delivered to your inbox - subscribe to News18 Daybreak. Follow News18.com on Twitter, Instagram, Facebook, Telegram, TikTok and on YouTube, and stay in the know with what's happening in the world around you – in real time.
| Edited by: Sarthak Dogra
Read full article