Folding Samsung Galaxy May Only be Available on One Network
According to an anonymous Samsung employee who spoke with Gizmodo UK, the only mobile operator in the UK to offer the upcoming folding Galaxy smartphone could be EE.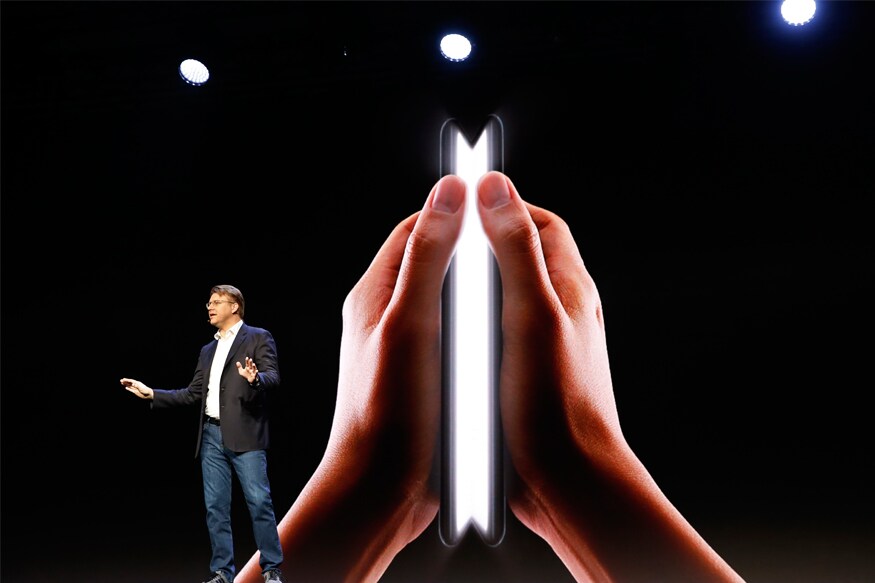 Folding Samsung Galaxy May Only be Available on One Network (image: Reuters)
The highly-anticipated folding Samsung smartphone, allegedly titled the Galaxy Flex, is going to be about as difficult to come by as the release itself. After months of rumors and shadowed images, we have another lead from an internal source that spoke with Gizmodo UK last week: the only UK network that the phone may be available on is British mobile operator EE.
"Vote Now! Tech And Auto Awards 2018 is here. Click here to vote for your favourite gadgets and cars"
If this is the case, many will be disappointed because, if they had their heart set on the flexible device, they'll have to buy the device in full from Samsung's online store rather than through monthly installments possible with a mobile carrier. Since this model is going to cost a pretty penny nearing £2k, this limitation will hugely deter potential customers -- that price is unheard of for smartphones and to have to pay it in full will place it out of the realm of many.
Though it's unsure whether or not the Galaxy Flex will be included, Samsung does offer an "Upgrade Program," which allows users to pay 10% of an eligible Samsung smartphone upfront and split the rest of the cost over the following year.
The smartphone is expected to launch in the first half of 2019 and come in several versions ranging from about £1,000 to around £2,000 (about US$1300-2600). Through EE, the Galaxy Flex is expected to be available with both contract and SIM-free options, whereas online the device will only be offered SIM-free.
Read full article