Foreign Hackers Blamed as Czech Foreign Ministry Email Accounts Hacked
Zaoralek, whose email account was also affected, did not name any countries he thought may be responsible for the attack.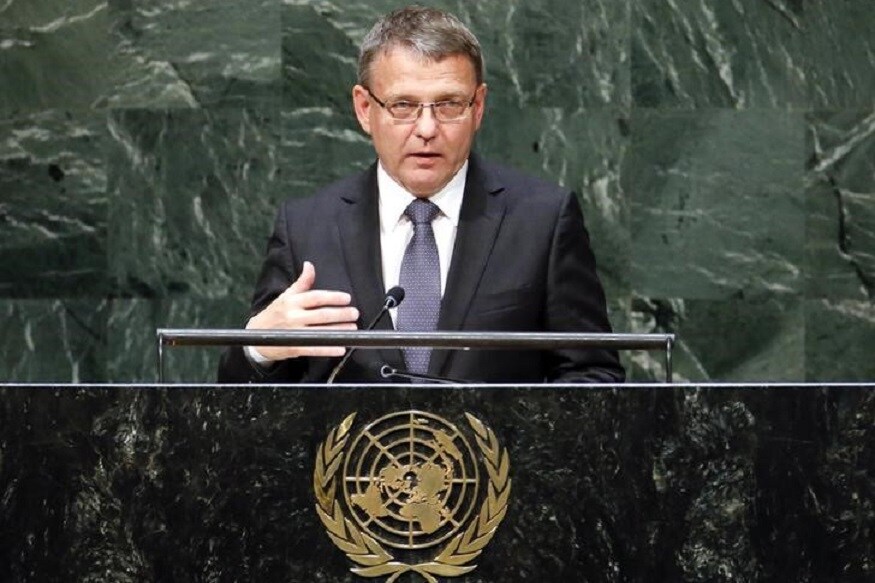 Lubomir Zaoralek, Minister for Foreign Affairs of the Czech Republic, addresses the 69th session of the United Nations General Assembly at the U.N. headquarters in New York, September 27, 2014. (Image: REUTERS/Ray Stubblebine)
Hackers have breached dozens of email accounts at the Czech Foreign Ministry in an attack resembling one against the U.S. Democratic Party that the former Obama administration blamed on Russia, Foreign Minister Lubomir Zaoralek said on Tuesday.
He said he was told by experts the cyber-attacks were likely conducted by a foreign state. He said no confidential material was compromised, though an extensive amount of data was stolen.
Zaoralek, whose email account was also affected, did not name any countries he thought may be responsible for the attack.
Also read:
Facebook Introduces New Tool to Add Extra Security to Your Account
"When I discussed this with the best experts that we have here, they told me that the character of the attack was such that the attack was very sophisticated, that it must have been, according to them, conducted by some foreign state, from the outside," Zaoralek told a news conference.
"They also told me that the way the attack was done very much resembles the character of attacks against the system of the Democratic Party in the United States."
The Czech Republic is a member of the U.S.-led NATO military alliance and of the European Union.
Zaoralek said the ministry had known since the beginning of January that hackers had breached its email, and added it was necessary to check whether other key government institutions have also been attacked, something he said was possible.
Also read:
Satire Portal Blocked in Pakistan
Obama administration officials said Russia engaged in cyber attacks during the U.S. presidential election campaign meant to tar the reputation of Democratic candidate Hillary Clinton and help Republican Donald Trump to victory. Russia denied this.
Trump later acknowledged that Russia likely hacked the Democratic National Committee and the emails of top Democrats during the presidential election.
Russian officials have denied all accusations of manipulation and interference intended to sway the U.S. election outcome or weaken the European Union.
In December, Germany's domestic intelligence agency reported a striking increase in Russian propaganda and disinformation campaigns aimed at destabilising German society, and targeted cyber attacks against political parties.
German Chancellor Angela Merkel said she could not rule out Russia interfering in Germany's 2017 election through Internet attacks and misinformation campaigns.
Also read:
US Officials Checking Facebook Profiles of Immigrants: Report
| Edited by: Sarthak Dogra
Read full article
Countdown To
Elections Results
To Assembly Elections 2018 Results