Fotor app for iOS review: Handy, simple to use photo-editor that gives you pro-like results
Fotor comes pre-loaded with basic fixes such as contrast, saturation, brightness and sharpness.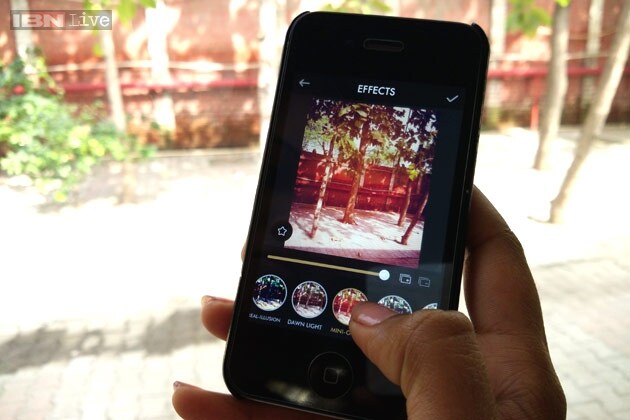 Fotor comes pre-loaded with basic fixes such as contrast, saturation, brightness and sharpness.
New Delhi: Beginning this week is our regular 'App Review' series, in which we will try to bring you an in-depth analysis of popular and the not-so-popular smartphone apps to enable you to make an informed choice before buying or downloading them.
This week it is a photo-editing app, Fotor. This free app is simple to use and extremely handy when you want to add that special touch to your photos. The one that I am reviewing today is Fotor for iOS, version 5.6.0.
Fotor comes pre-loaded with basic fixes such as contrast, saturation, brightness and sharpness. It also includes options to enhance the image, add scenes, effects, or text. You can further crop an image, add frames, stickers and also add subtle blurs or tilt-shift to give a soft texture to your images.
Its advanced settings are good for those who are familiar with the basics of colour temperatures and can tweak settings for image-enhancements.
User interface/design
One of the things that impress me about Fotor app is its de-cluttered interface. Once you open the app everything gets simpler. On the left is the menu panel giving clearly charted options - Edit, Collage and Discover.
In the left also rest two mini icons for camera launch and settings. If you do a complete swipe on the left you'll be able to access various albums in your device along with the Instagram and Fotor albums.
The no-nonsense interface functions stunningly well with simple swipes and scrolls.
Features:
Fotor is one app that includes most of the basic filters and effects that could feel enough for both an amateur photographer and the usual selfie-lover. Once you tap on the edit section, you'll find sufficient options from cropping an image to applying effects. The updated version - 5.6.0 has two new effect collection - Cinematic and Mono. These effects are said to add that cinematic and human- touch to the images.
Although there are tens of effects pre-loaded in the app, you might want to add onto your base with Fotor's store. The Fotor store allows in-app purchase. When I updated my app, I was able to download the effects package for free. Other packages start from Rs 60.
You might want to skip adding frames to your images as there aren't many good options pre-included in the app. There are only two or three frames which could go well with some images. However, there is again the option to visit the store to hunt down some freebies like the Holiday free package that consists of eight frame options.
The second category apart from edits is the collages option. Fotor offers you the opportunity to create collages in three aspect ratios: 1:1, 4:3 and 3:4.
Within the collage feature is the option to either opt for the classic style or the magazine style which is basically a pre-set template with a quote and a background.
The collage feature is again connected to the store if you feel that the tens of templates are still not working for your million-dollar picture.
Third is the Discover feature that works similar to the news feature in Instagram. It has further sections namely - Inspiration, News and Recommended.
The Inspiration section features images edited by other Fotor users and are tagged with #fotor. The stream was a visual treat for me as I kept wondering which effects were applied to the images and how.
The news section features Fotor news, including photo challenges and offers.
The Recommended section features a list of services (read apps) which are complementary to Fotor and can help you further explore the new-age photo editing processes.
Other features:
Fotor further includes a camera launch icon within the app and stores the clicks in the separate Fotor album which saves you the time to hunt down the image from you phone album that you want to edit.
It also allows you to upload directly to your social media accounts and also share the images on social messenger apps.
There's an option to tweak the app's settings which includes changing the defaults of photo processing quality and syncing of the Instagram photos.
Verdict:
Overall, this app has a huge range of options to choose from when it comes to handy editing of photos. With the app size of 36.4 MB for the latest 5.6.0 version in my iPhone 4, the app consumes the standard space on your device memory that a photo-editor needs.
However, as it creates its own album within the app you risk running out of space on your device and make the app act funny or even crash at times. If you prefer not to burn up your data package and the battery of your device then turn off the Internet usage for the app and use the standard upload method for the social media channels.
For being iOS, Android, and Windows-friendly, I recommend this app to all those who are into photography of any sort. It's simple to use and gives great results.
Rating: 4/5
Read full article