Free Public Wi-Fi Make You Prone to Cyber Crime; Learn These Security Tips to Stay Safe
Norton report reveals the hazards of connecting to a free public Wi-Fi and how Indians can hardly resist connecting to such a network without knowing the perils.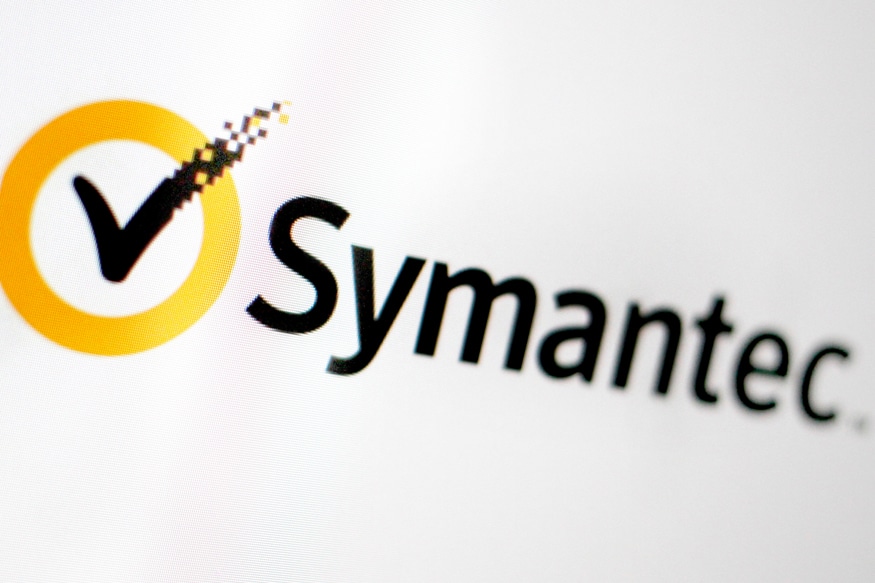 Semantec Logo. (Image: REUTERS/Thomas White)
Consumers are unable to resist a strong, free Wi-Fi network and their online behaviours may be placing their personal information at risk, according to Norton By Symantec's 2017 Norton Wi-Fi Risk Report, released today.
"There is a deep divide between what people think is safe when it comes to using public Wi-Fi versus the reality," said Ritesh Chopra, Country Manager, Consumer Business Unit, Symantec. "What someone thinks are private on their personal device can easily be accessed by cyber criminals through unsecured Wi-Fi Networks or even apps with privacy vulnerabilities."
The Norton Wi-Fi Risk Report surveyed more than 15,000 consumers in 15 countries to learn about their public Wi-Fi practices and perceptions. Many of the global findings show that people are aware of the risks of public Wi-Fi, but are not necessarily changing their behaviours. India-specific highlights include:
Consumers' dependency on a quick, free connection via public Wi-Fi could be placing their personal information at risk.
54 percent of Indians don't use a Virtual Private Network (VPN) to secure their Wi-Fi connections, even though it is considered the best way for protecting personal information. A worrying Eight percent are unaware of the term, VPN. 73 percent of Indians will do or swap something for a strong Wi-Fi signal including watching a three minute advertisement (35 percent), to something as critical as allowing access to personal emails (19 percent), personal photographs (22 percent), online dating profiles (16 percent), contact lists (19 percent) and giving permission to access and even edit personal social media profiles (19 percent).
In the case of using public Wi-Fi for more private matters, joining an unsecured network could reveal more about a person's personal information (or habits) than they bargained for:
- 31 percent Indians admit to viewing nude, explicit or suggestive content on public Wi-Fi
- Of those people, 44 percent admit to doing so at work and 49 percent have done so in a hotel, hostel or Airbnb
- Almost half (48 percent) of the users have accessed Wi-Fi without the Wi-Fi network owner's permission; 18 percent guessed or hacked the password to get in
- 96 percent of Indians have potentially put personal information at risk while using public Wi-Fi, including checking their bank accounts and sharing personal photos and videos. Yet 41 percent reported they would feel horrified if their financial details were stolen and published online by hackers
According to the report, Indians say that access to a strong Wi-Fi network is a deciding factor when choosing a hotel (82 percent), transport hub (67 percent), which airline to fly (64 percent) or place to eat (62 percent). Further, more than half (51 percent) of people surveyed globally said that the most important reason to stay connected was to use a GPS app to get around.
Despite the need for access to a strong, free Wi-Fi connection, there are simple steps consumers can take to help protect their information online:
- Use Security Software: One of the best ways to protect your information online is to use a Virtual Private Network (VPN) from a trusted vendor such as Symantec's Norton Wi-Fi Privacy. VPNs provide a "secure tunnel" that encrypts data being sent and received between your device and the internet.
- Look for HTTPS: Many companies use secure websites — HTTPS (Hypertext Transfer Protocol Secure) — to provide online security. You can tell if a website is secure if it has "https" in its URL and has a small lock symbol next to it. However, even though the website itself might be safe, your personal information could be vulnerable if your network connection isn't secure.
- Sharing Less is Best: Think twice before entering any type of personal information – from passwords to financial details and photos – over public Wi-Fi networks. Even if you're not actively sharing the information, your device may be doing so for you. Many devices are programmed to automatically seek connections to other devices on the same network, which could cause your files to be vulnerable. Be sure to disable sharing on your devices to ensure what's yours stays yours.
The Norton Wi-Fi Risk Report is an online survey of 15,532 adults ages 18+ who use Wi-Fi across 15 countries: Australia, Brazil, Canada, France, Germany, India, Italy, Japan, Hong Kong, Mexico, Netherlands, New Zealand, UAE, UK and USA. The survey is commissioned by Norton by Symantec and produced by research firm Reputation Leaders through international online panel company Research Now. The margin of error for the total sample is 0.8 percent at a 95 percent confidence level. The Indian sample reflects input from 1,000 Indian adults ages 18+ who use Wi-Fi. The margin of error is 3.1 percent for the total India sample. Data was collected from May 18th to June 5th, 2017 by Research Now.
| Edited by: Sarthak Dogra
Read full article
Countdown To
Elections Results
To Assembly Elections 2018 Results