Gionee had come up with its S11 Lite back in November in its home market, China. Only recently did the company bring the device to India at a price of Rs 13,999. At its price, the mid-range smartphone by Gionee competes with the likes of Xiaomi Redmi Note 5 Pro, Honor 7X, Asus Zenfone Max Pro (M1) and even the latest Samsung smartphone, the Galaxy J6. The device offers almost all the latest features found in smartphones in its range, including a dual camera setup and a FullView display. So does it beat its competition, we find out in this review.
What's Cool?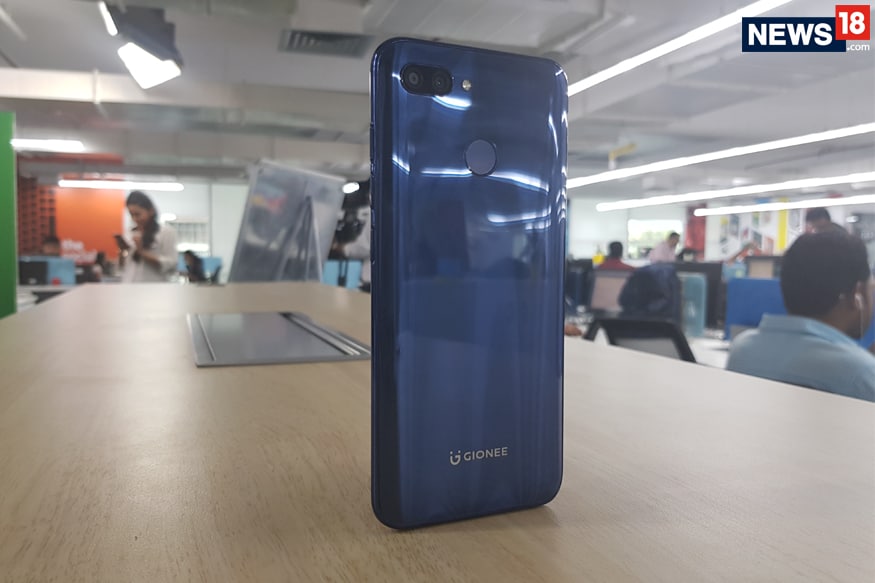 Gionee S11 Lite Back Panel. (Image: Sarthak Dogra/ News18.com)
Gionee has taken a different approach to enhance the looks of the smartphone than the standard industry way. While other devices in its price range offer a metallic body, Gionee opted for a plastic casing for the phone that looks exactly like a glass, giving it a premium look. The switch in the material used also allows the device to be lighter than its metal counterparts. The downside? None but only if you prefer plastic over a metallic body, which is available in other smartphones in this range.
The display on the Gionee S11 Lite works well for the device. It has a subtle colour scheme, is bright enough to use under sunlight and delivers a good viewing experience at varied angles. For most of its parts, it is within the reach for one-handed users.
Gionee S11 Lite Display. (Image: Sarthak Dogra/ News18.com)
Also read:
OnePlus 6 Review: The Amitabh Bachchan of Flagship Smartphones
What's Not so Cool?
Gionee S11 Lite Hard keys. (Image: Sarthak Dogra/ News18.com)
While the display of the Gionee S11 Lite is good to use, its one drawback is prominent while watching videos on the device and that is the absence of full HD+ resolution. It becomes even more pinching when you know that other devices in this range offer that.
As for its performance, Snapdragon 430 SoC is enough to power the device for an uninterrupted experience while doing your everyday smartphone tasks like calling, messaging, using social media and even playing games. Where it does start to act up though is when you start multitasking and by that we mean a number of apps running in the background simultaneously. If you are able to close each and every app after its use, you are good to go with the Gionee S11 Lite.
Gionee S11 Lite USB Port. (Image: Sarthak Dogra/ News18.com)
Also read:
Honor 7A First Impressions Review: A Great Offer at Rs 8,999
Another drawback of the smartphone is the Android 7.1.1 running on it. It misses out on several features that Android Oreo brings with it, again, which are offered by other phones in the market. The Amigo 5.0 OS also does not deliver much when it comes to a good user experience, mostly due to a not-so-functional user interface. Small, random icons clutter the drop-down menu of the device you might have to open the entire Settings panel for some functions like turning on the hotspot or mobile data. That is, however, editable. There are a few native apps which come in handy like App Clone and Private Space.
The smartphone, with its premium looks, faces a similar problem as glass finish smartphones do and that is fingerprint smudges. So make sure to have a cloth handy to keep it clean.
Cameras on the Gionee S11 Lite are a bitter-sweet experience. While they work well under good lighting conditions, not much can be expected from them during low-light photoshoots. There is also a noticeable problem with the focussing on the cameras. The camera modules take time to focus on a particular subject and at times deliver completely overexposed quality on the out of focus areas. You will have to adjust the focus very accurately to get a good picture out of the Gionee S11 Lite and that takes time.
Gionee S11 Lite houses a 3030 mAh battery that although is able to deliver a day's performance at moderate usage, takes quite a while to charge completely.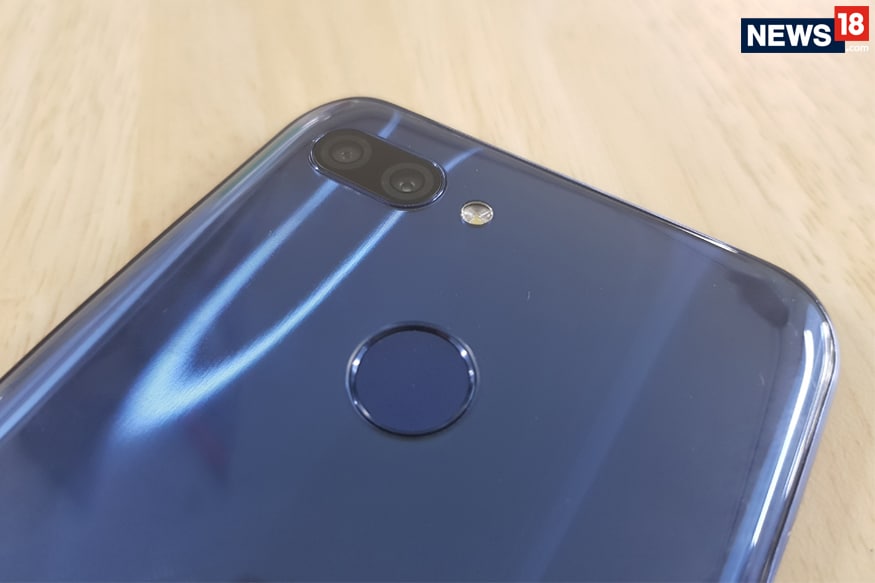 Gionee S11 Lite Dual Camera Setup. (Image: Sarthak Dogra/ News18.com)
Also read:
Samsung Galaxy J6 First Impressions Review: Samsung's Premium Features in a Budget
Verdict
Gionee S11 Lite carries a good look but is a bit uninspiring when it comes to the overall smartphone experience. In our case, though it was able to solve all our smartphone requirements to much extent, it lacked that factor that would get us hooked on to it and keep fiddling around on it.
It is also because Gionee had introduced this smartphone back in November first. Since then, other smartphone makers have upped their game in the budget segment. Gionee, however, is using the same mix of specifications which it had used back then. As a result, the smartphone noticeably lacks in terms of performance than its counterparts.
So should you buy it? Gionee S11 Lite should not be your first option at its price. There are better smartphones available in the market in this range. Lest you buy it, it will work well and give you little to complain about.
Watch: Honor 10 First Impressions Review: The AI Camera Smartphone