Google Assistant on Pixel vs Google Now on Any Android Phone: It's The Same But Friendlier
Of course, Google Now and Google Assistant are two separate names. However, brace yourself for a little surprise.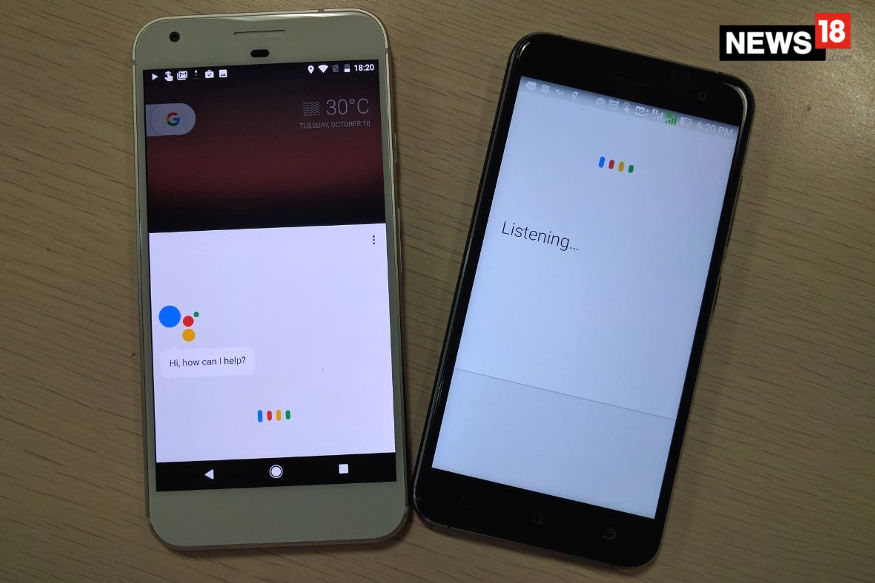 Google Assistant on the Pixel XL and Google Now. (Image: News18.com)
One of the major highlight of the latest Google Pixel smartphones is Google Assistant, a voice-based personal assistant like Apple's Siri. For someone spending at least Rs 57,000 on a pure Android Pixel smartphone, this is Google's exclusive gift. But what if this USP is already available in every Android smartphone in the form of Google Now?
Of course, Google Now and Google Assistant are two separate names. However, brace yourself for a little surprise. If you compare "Ok Google" results on any other Android smartphone and compare it with the new Pixel smartphones, you would be amazed to find that both are exactly the same.
Initially, there is nothing much extra that Google Assistant can do which the regular Google Now can't. At an instant you will think that Google Assistant is simply a repackaged edition of Google Now, common to every Android handset.
But before pushing it aside, note that the Google Assistant is the next level of Google Now. It integrates deeper artificial intelligence and is meant to provide easy access to whatever you need through voice and make conversing with the AI voice more personal. However, Indian accents are still not supported and might be a bit irritating sometimes.
After using the Google Assistant on both Allo chat app and Pixel smartphones. Here is a comparison between Google Now and Google Assistant.
Should you wait?
Several reports are already teaching enthusiasts to get Google Assistant by rooting their Android phones running Android Nougat. While there is no guarantee whether it will be a smooth ride or not, you will definitely have to forget the device warranty. Also, if you are not sure about being an amateur coder, it is always better to try Assistant on Google Allo chat app. It is available for free and will work with older Android phones not running Android Nougat.
This is because, after all the hard work, you might not be impressed much, especially, if you use Google Now on your phone regularly.
What's New in Google Assistant?
Apart from the experience, both Google Assistant and Google Now have got the same help on offer. While Google Now is more web-based, the new Assistant is perfectly blended on the Pixel and seems like a default hardware feature. So, the results appear faster and are more accurate.
What can be done with both Google Now and Assistant?
If you haven't used Google Now then just tap-and-hold the home button or swipe the mic icon on the lock button to activate it. Now, speak to your phone to perform these:
-Make a call or send an SMS
-Open apps
-Install apps
-Play music
-Set alarm/ reminders
-Get weather/ news/ sports news
-Find tickets or restaurants
-Navigate
The same can be done on Google Assistant as well. However, staying true to the cause, you can only speak to the Google Assistant on the Pixel smartphones, you can't type commands like in Google Now or Allo.
Active Google Now users will feel the difference
Active Google Now users will feel the real change. Google Assistant is friendlier and you can manage to have a conversation with the AI voice. If you aren't familiar with Google Now yet, then the differences will be unconvincing.
Google Assistant will constantly learn about you and will improve itself overtime, provided you continue using it and that's where it's advantage lies.
Also Watch
| Edited by: Debashis Sarkar
Read full article