Google I/O 2018: Here is What is Expected From Google at This Year's Developer Conference
Here is what we are expecting out of Google I/O 2018.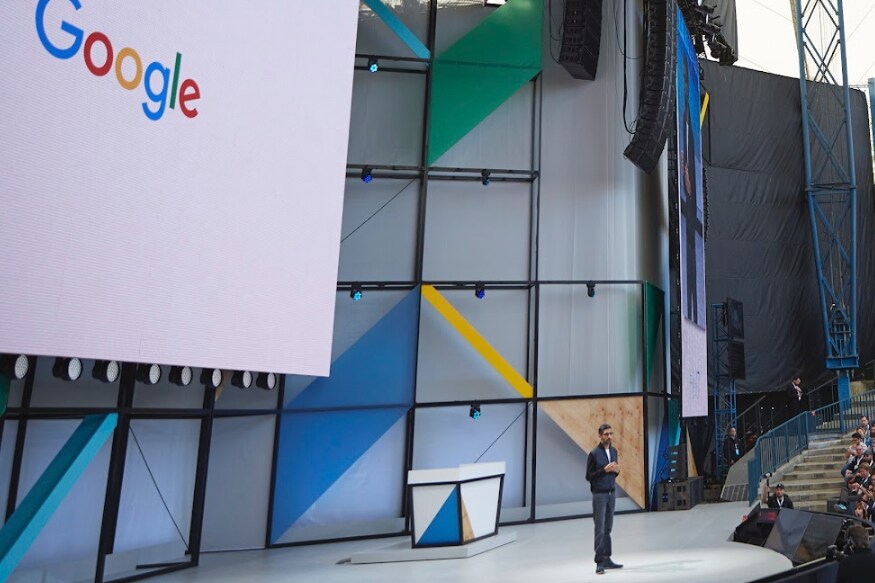 Here is what we can expect out of Google I/O 2018. (Image: Google)
Following Facebook and Microsoft's annual developer conference, Google is set to begin with its Google I/O 2018 today in Mountain View California. The three-day developer conference of the tech giant will kickstart at 10:30 pm IST with a keynote speech by Google CEO Sundar Pichai. Like every year, Google is expected to announce the next version of its mobile-based operating system in the Google I/O 2018, which, this time, will come as the Android P. Google has already rolled out the developer preview for the Android P which showcased the OS' support for notch design in the upcoming Android devices and a slew of other features. In addition to this, Google is also expected to make announcements around Google Assistant, Android WearOS, ARCore and more. Here is what the tech giant might have in its plate for this year's Google I/O conference.
How to watch Google I/O 2018
Google's developer conference is set to take place in the Shoreline Amphitheatre in Mountain View California tonight at 10:30 pm IST. The conference will be held across a span of three days from May to May 10. The conference will also see sessions and presentations to help developers learn about the latest Google services, app updates and more.
Know about all the
channels where you can watch the Google I/O 2018 live here.
Also read:
Microsoft Launches $25 Million Initiative to Use Artificial Intelligence For Disabilities
What to expect from Google I/O 2018?
Android P
Since Google has already provided a preview of its next Android OS to the world in the form of a developers preview, it is highly anticipated htat the tech giant will showcase the Android P in its entirety in the Google I/O 2018. This will be much like the way it showcased Android Oreo in its last year's developer conference. From what we know so far, the Android P focusses much on the notch design and carries enhanced privacy features. The rest of the features are expected to be unveiled tonight by the tech giant.
The Android P, however, is not expected to roll out to devices until August this year. This is also due to the fact that there is a dismal number of smartphones which have even upgraded to the Android Oreo till date.
Google Assistant
Almost all the major tech firms are primarily focussing upon their own AI assistant to integrate the entirety of their platform's operations into one, easily usable, voice-controlled function. Google is also expected to follow in the pursuit and announce upgrades or new features for its Google Assistant. This will mean an upgrade to the large number of Google-powered devices including Google Home, Android smartphones and others. Google recently announced that its Google Assistant now
supports 5000 Home devices and performs more than 1 Million actions.
Google has also added new languages to its Google Assistant.
Also read:
Afghan Girl Coders Fight Opium and Inequality By Designing a Game
YouTube
Google made major announcements around its video-based platform in the last year's Google I/O. As the company has already introduced the 'Super chat', another way for the content creator's to make money on the platform, it is expected to make announcements revealing new features and security updates.
Google WearOS
Google has not made many announcements surrounding its operating system for wearables. The company did, however, change its name from Google Wear to WearOS. This time, the company will announce what it brings to the table with its new WearOS as the Google I/O schedule mentions a dedicated session titled "What's new in WearOS by Google".
Also read:
Amitabh Bachchan Leaks Black And White Colour Variants of OnePlus 6 on Twitter
Google AR/ VR
Google shifted its efforts from its earlier Project Tango to the Google ARCore in a revised attempt to work in the augmented reality (AR) space. At this year's developer conference, Google will be making announcements around the same as well as its ongoing virtual reality (VR) projects.
Google Lens
Google Lens was introduced in last year's Google I/O conference and this time, the company is expected to introduce new features to the same through an update.
Watch: Huawei P20 Pro Review: Huawei Nails it With The Triple Camera
| Edited by: Sarthak Dogra
Read full article