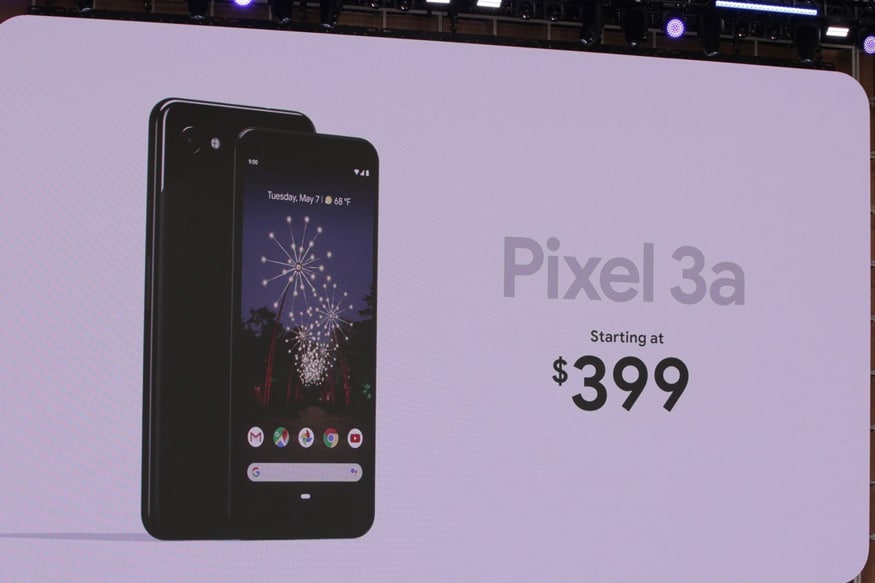 Google I/O 2019 Live Blog: Pixel 3a, Pixel 3XL Launched, Starting at 399 USD

We are also pretty sure that the company is going to announce two mid-range Pixel phones. Google will be unveiling the Pixel 3a and Pixel 3a XL, which according to several leaks, will 5.6-inch and 6-inch screens respectively. It is expected to be powered by Qualcomm Snapdragon 670 processor with 4GB of RAM. On the camera side, Google might the same 12-megapixel sensor as the Pixel 3, which has proven to be one of the best in the business.

Other announcements that we expect include updates to Google Assistant, Maps, Android Auto, Wear OS and other prominent services from the search giant.


10 - 13 Oct, 2019 |

Freedom Trophy

IND
vs
SA
601/5

156.3 overs

275/10

105.4 overs

India beat South Africa by an innings and 137 runs

09 Oct, 2019 |

Sri Lanka in Pakistan

SL
vs
PAK
147/7

20.0 overs

134/6

20.0 overs

Sri Lanka beat Pakistan by 13 runs

07 Oct, 2019 |

Sri Lanka in Pakistan

SL
vs
PAK
182/6

20.0 overs

147/10

19.0 overs

Sri Lanka beat Pakistan by 35 runs

05 Oct, 2019 |

Sri Lanka in Pakistan

SL
vs
PAK
165/5

20.0 overs

101/10

17.4 overs

Sri Lanka beat Pakistan by 64 runs

02 Oct, 2019 |

Sri Lanka in Pakistan

SL
vs
PAK
297/9

50.0 overs

299/5

48.2 overs

Pakistan beat Sri Lanka by 5 wickets