The iPhone 7 Plus finally has a competitor in the form of Google Pixel XL. So, who should care? Precisely two types. One, if you are bored of your iPhone 6 Plus or 6s Plus and not interested in upgrading to the 7 Plus. Two, if you are only interested in expensive phones.
If you are wondering why the Google Pixel and Pixel XL are so expensive or why would someone in India prefer to buy an Android phone with the money of the latest iPhone, then you are definitely not Google's target audience.
Also read: Google Pixel: A Nexus to Just Compete With Apple?
With so many good Android phones at half the price, the major differentiator in Pixel phones is Google Assistant. Other important mentions include unlimited Google Photos storage and online customer support. But in a country with unreliable mobile internet speeds, is it enough? Here is the review.
Note: The Pixel and Pixel XL are similar. While the Pixel sports a 5-inch Full HD display backed by a 2,770mAh battery, the Pixel XL offers a 5.5-inch Quad HD display powered by a 3,450mAh battery. All specs are same and there is no microSD card support.
What's cool?
The Google Pixel XL offers a 5.5-inch Quad HD display and is definitely a delight to look at it. Even at minimum brightness, the display quality makes a statement of its own. The device is powered by a 64-bit Qualcomm Snapdragon 821 processor with 4GB of RAM and without doubt it is among the smoothest Android phone. The Google Pixel XL is the finally the answer if you were looking for a lag-free Android experience.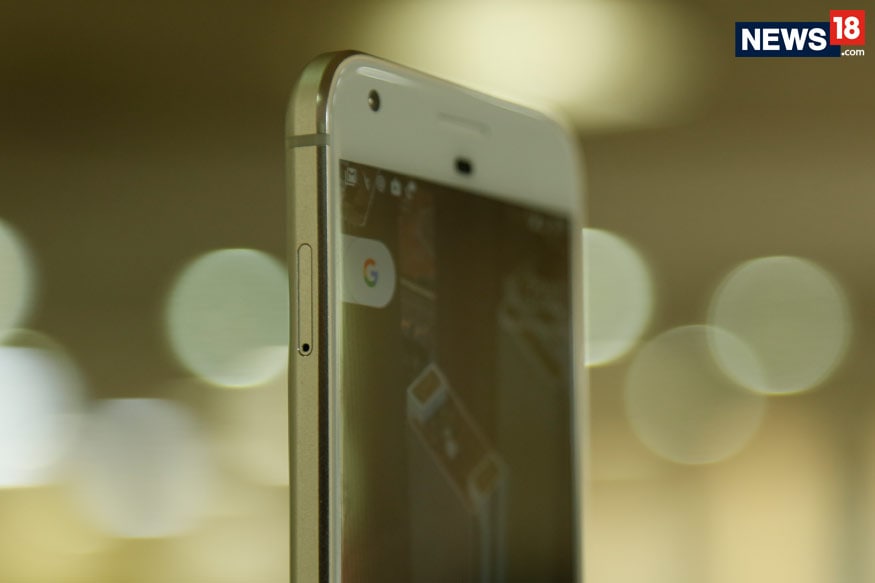 Also read: Google Pixel vs Apple iPhone7: Should You Buy This Android Phone For Rs 57K?
Another important factor behind this smooth experience is stock Android 7.1 Nougat operating system with Pixel Launcher. This smartphone is definitely the best of Google in terms of performance.
Coming to cameras. Before you wish to compare the results with other cheaper smartphones, be assured that Pixel smartphones offer the best cameras. It is fast, colours are accurate and the best part is you can zoom to the maximum without worrying about hazy images. To compare the Pixel XL with the dual-lens iPhone 7 Plus, the results are either same or sometimes even better.
Also read: Google Assistant on Pixel vs Google Now on Any Android Phone: It's The Same But Friendlier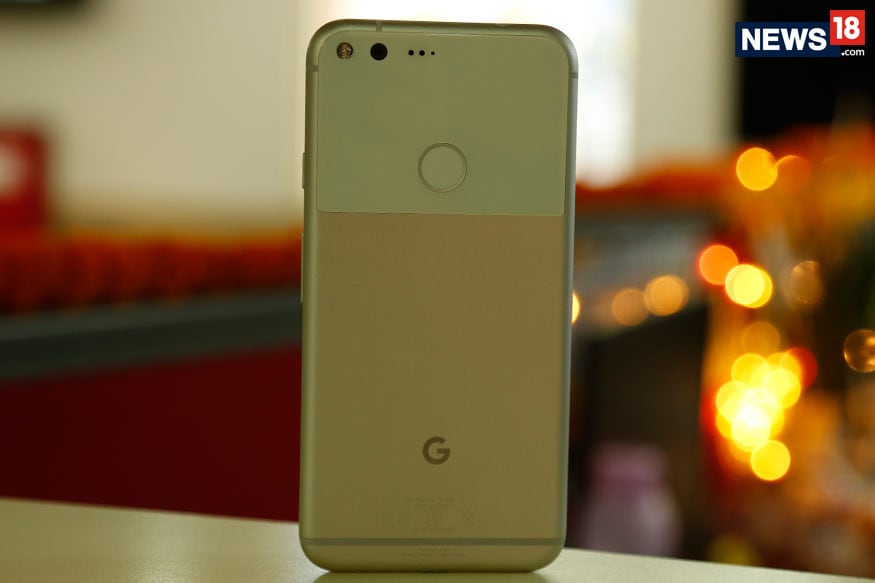 You get the 3.5mm headphone jack, of course. Also, the Pixel XL has good battery life. You can easily manage to squeeze around 36 hours of mixed usage with 4G LTE mobile internet. For example, the Pixel easily lasted a day while using it as a 4G hotspot.
Now, focusing on Google Assistant. What is it? It is simply an improved Google Now which will grow smarter with usage. It is basically Google's reply to Siri. It is cool as long as you like to talk to your phone in proper English and get replies from the same Google girl in a typical "firangi" accent. What's not cool is it is not made for India and sometimes Google Now (found on every Android phone) does a better job.
Google has ensured that the device remains cool when required but expect the glass portion at the back to heat up easily.
Also read: Google Pixel Phones: How to Make Reliance Jio Work on Them
What's not so cool?
Google definitely should have come with a better design for the Pixel smartphones to compete with the likes of iPhone. It has the typical iPhone-like look like with any other cheaper Android smartphone. It is only when you turn the device back, you get to see the difference- half glass and metal. Why? We don't know. Also, the front chin of the device looks weird.
The Pixel XL costs Rs 67,000 at least. Google should have made it waterproof given the iPhone 7 and 7 Plus is. While there might be reports and videos showcasing that the Pixel phones are water-resistant, unless Google says it officially, do not believe.
No VoLTE support despite having VoLTE capable SoC means you cannot take or make calls, SMS on Reliance Jio by default.
Two speaker vents at the bottom doesn't mean dual-speakers. You get only one. While it is loud, it is definitely not something you would want to use much.
Also read: Google Pixel vs Nexus 6P: The Battle of Pure Android Awesomeness
Competitors
Only one- the iPhone 7 Plus.
Verdict
It is the best Android smartphone if money is not a problem for you and if you don't want to buy the iPhone 7 Plus.
Prices:

Google Pixel 32GB and 128GB storage variants costs Rs 57,000 and Rs 66,000 respectively while the Pixel XL 32GB and 128GB options are priced at Rs 67,000 and Rs 76,000 respectively.