How Ad Targeting Works on Facebook: Who All Have Access To Your Data?
Here's a list of questions, answered, that you may have about Facebook and their Ad Targeting algorithm.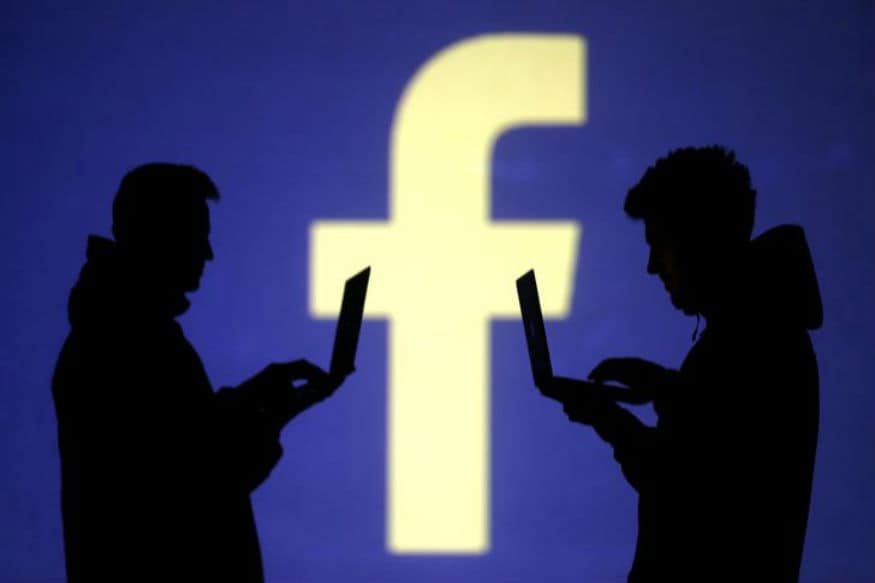 Representative image.(REUTERS/Dado Ruvic)
British data analytics firm Cambridge Analytica controversy over data leaks have led to fear among users of being on social media network Facebook. Users fear that Facebook has been using their data for their own interests as well as the interests of their advertisers. We all know that Facebook has evolved to be more than just being a social media network that connects people. Their major source of revenue has been through Facebook Ads that users and businesses use to target their existing and potential customers. Here's a list of questions, answered, that you may have about Facebook and their Ad Targeting algorithm.
1. Does Facebook sell your data?
According to Facebook, it does not sell your data. It's one of their core advertising principles since the start
2. Does Facebook share your data with businesses or advertisers? When?
Facebook provides aggregated insights that help businesses understand how people are engaging with their content such as ads, Pages and posts. Advertisers get reports with aggregated information including the kinds of people seeing their ads and how their ads are performing, but they don't share information that personally identifies you.
Check out their recent data policy update for more info:
Click here
3. How can you see what data Facebook has about you?
Ad preferences -
In Settings people can see their Ad Preferences, which shows what influence the ads you see and take control over your ads experience. There you can see information like advertisers whose ads you clicked, advertisers with your contact info, advertisers whose website or app you used, advertisers you've visited and advertisers you've hidden.
Access Your Information –
a secure way for people to access and manage their information, such as posts, reactions, comments, and things you've searched for. You can go here to delete anything from your timeline or profile that you no longer want on Facebook.
Facebook is also making it easier to download the data you've shared on Facebook. You can download a secure copy and even move it to another service. This includes photos you've uploaded, contacts you've added to your account, posts on your timeline, and more. Read more on Facebook's
blog post
about this.
4. Do advertisers know if you've seen their ad?
Facebook provides advertisers with reports about the kinds of people seeing their ads (ex: X number of women over 30 saw your ad) and how their ads are performing (ex: 10 out of the 15 people who saw your video watched it for more than 10 seconds), but they don't share whether a specific individual saw their ad.
5. Does Facebook use info from your private messages to target you with ads?
The content of messages between people is not used for ads targeting on any of our products — Instagram, Messenger or WhatsApp.
6. Does Facebook use your phone's microphone to listen to you at any time?
Facebook says it does not use your phone's microphone to inform ads or to change what you see in News Feed. They show ads based on people's interests and other profile information – not what you're talking out loud about. They only access your microphone if you have given Facebook's app a permission to do so or if you are actively using a specific feature that requires audio. This might include recording a video or using an optional feature that they introduced two years ago to include music or other audio in your status updates. You can also read more about it
here
.
Also Watch: Nokia 6 (2018) Review
7. Does Facebook use your call history or off-Facebook text message data to target you with ads?
Facebook does not use the contents of phone calls or texts logs for ad targeting purposes. They do however use phone numbers from contact importing to help make sure the message goes to the right person when an advertiser uploads a custom audience.
8. Does Facebook use the same set of data to target you with ads on Instagram that is uses to target you with ads on Facebook?
Instagram uses the same advertising tools as Facebook. That way, advertisers can set up, run and track campaigns the same way you do with Facebook ads. The same interest-based targeting available to advertisers who target ads to people on Facebook is available for Instagram ads. This includes interests based on the things people do on and off Facebook. Across the Facebook family of apps, they want to show you ads from businesses that are interesting and relevant to you and to do that, we use information about what you do on Instagram and Facebook and on third-party sites and apps you use. For example, you might see ads based on the people you follow and things you like on Instagram, your information and interests on Facebook (if you have a Facebook account) and the websites and apps you visit. However, just like on Facebook — people have access to controls over these ads through Ad Preferences, hiding options and opt-outs.
Also Watch: Facebook CEO Mark Zuckerberg Gives Testimony Before Congress - Highlights
9. Does Facebook use the same set of data to target you with ads on Messenger that is uses to target you with ads on Facebook?
Messenger Ads (ads placed in people's Messenger home screen) use the same audience targeting options as Facebook ads. Facebook ads can be targeted based on what people have included in their profiles, as well as the Pages, groups and other things on Facebook and Instagram they've connected with. This includes sections like interests, activities, favorite music, movies and TV shows. More detail can be found
here
.
Read full article
Countdown To
Elections Results
To Assembly Elections 2018 Results