How to Port Your Number To Reliance Jio From Vodafone, Airtel And Idea
So, if you want a Reliance Jio connection without giving up your existing mobile number, here's how you can port your number to Reliance Jio.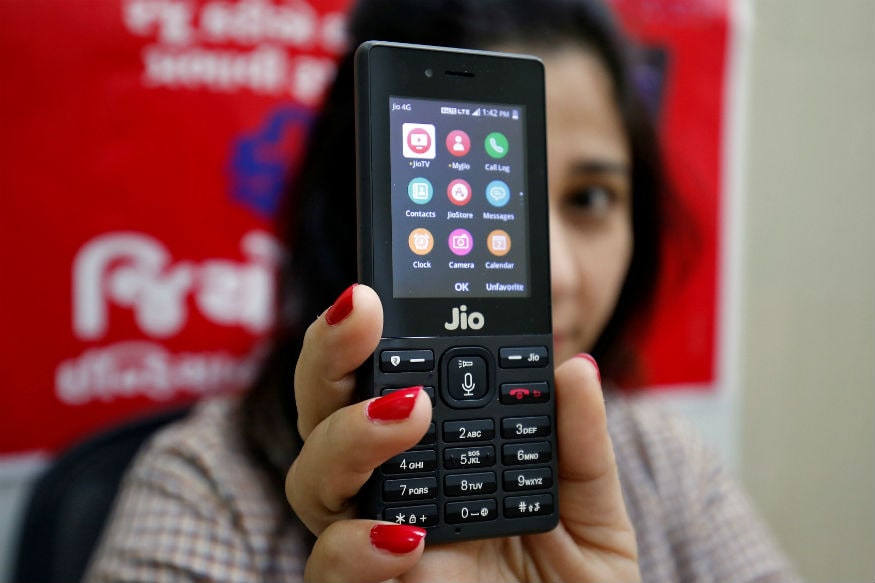 Reliance Jio Celebration Pack: Select Users Can Now Get 10 GB Additional Data, Here is How to Check (Representative Image: Reuters)
Reliance Jio's announcement on September 1, 2016 shook the telecom companies in India. Not because of the fact that Jio will offer lowest 4G data at Rs50/GB, but for voice calls on Jio that is free for life. Now Jio is available for everyone. In April 2018, Oil-to-telecom conglomerate Reliance Industries reported a consolidated net profit of Rs 9,459 crore for the March quarter, up 17 percent compared to the same quarter of the previous year.
Consolidated quarterly revenues stood at Rs 1.29 lakh crore, up 39 percent quarter on quarter. Earnings before interest, taxes, depreciation, and amortisation (EBITDA) rose 5 percent QoQ to Rs 18,469 crore. The operating margin was 15.8 percent. Jio has also earned a net profit of 723 crores in this year and also in Q4 had a data consumption to the order of 506GB crore. Jio has continued its strong subscriber growth trend with net addition during Q4 of 26.5 million (as against 21.5 million in the previous quarter). Jio subscribers continue to demonstrate high activity level with average data consumption per user per month of 9.7 GB and average voice consumption of 716 minutes per user per month. Video consumption is at over 240 crore hours per month on the network; Jio apps continue to be highly popular. Jio tariff plans continue to offer the highest value to customers
So, if you want a Reliance Jio connection without giving up your existing mobile number, here's how you can port your number to Reliance Jio.
Don't Miss: Tech And Auto Show Episode 4
Also Read: How To Get A Reliance Jio SIM Card and Get It Activated
Step 1: Send the following text message - PORT followed by your 10-digit mobile number to TRAI's central number for mobile number portability - 1900. Example: Send 'PORT 98xxxxxx98' to 1900. You'll receive an SMS back with a Port out code.
Step 2: Download the Jio App bundle on your Android Smartphone and generate an offer code.
Step 3: Get yourself a Jio SIM. You can walk into any Reliance Digital Xpress and Reliance Digital Xpress mini stores and provide them with an eKYC verification via your Aadhar Card number and get a Jio SIM. Provide the person assisting you with your port out code.
Step 4: Settle any remaining payment of your old telecom provider and seamlessly get your number ported to Reliance Jio.
And then just sit back, relax and enjoy the 4G digital revolution.
(Disclosure: News18.com is part of Network18 Media & Investment Limited which is owned by Reliance Industries Limited that also owns Reliance Jio)
Get the best of News18 delivered to your inbox - subscribe to News18 Daybreak. Follow News18.com on Twitter, Instagram, Facebook, Telegram, TikTok and on YouTube, and stay in the know with what's happening in the world around you – in real time.
| Edited by: Siddhartha Sharma
Read full article