Sophos, today announced its SophosLabs 2018 Malware Forecast, a report that recaps ransomware and other cybersecurity trends based on data collected from Sophos customer computers worldwide during April 1 to Oct. 3, 2017. One key finding shows that while ransomware predominately attacked Windows systems in the last six months, Android, Linux and MacOS platforms were not immune. The report also tracks ransomware growth patterns, indicating that WannaCry, unleashed in May 2017, was the number one ransomware intercepted from customer computers, dethroning longtime ransomware leader Cerber, which first appeared in early 2016. WannaCry accounted for 45.3 percent of all ransomware tracked through SophosLabs with Cerber accounting for 44.2 percent.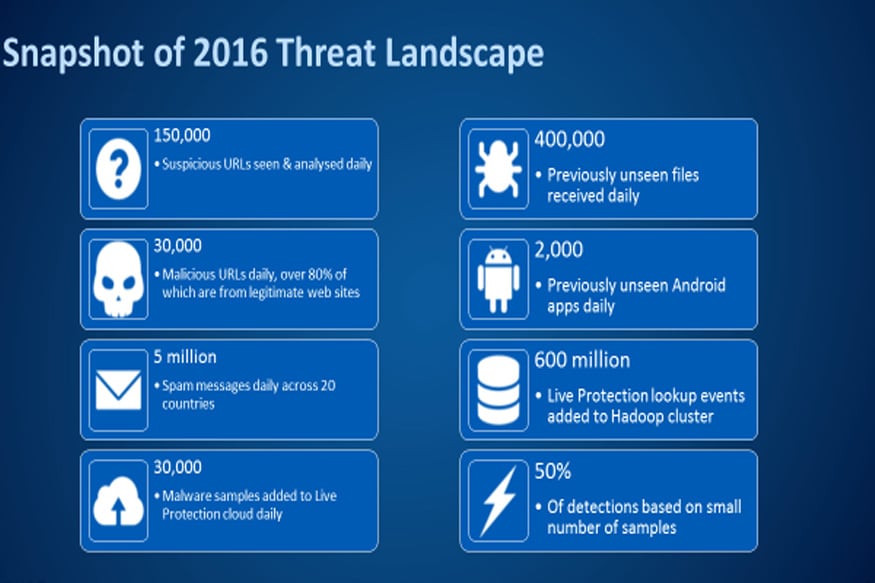 The SophosLabs 2018 Malware Forecast reports on the acute rise and fall of NotPetya, a ransomware that wreaked havoc in June 2017. NotPetya was initially distributed through a Ukranian accounting software package, limiting its geographic impact. It was able to spread via the EternalBlue exploit, just like WannaCry, but because WannaCry had already infected most exposed machines there were few left unpatched and vulnerable. The motive behind NotPetya is still unclear because there were many missteps, cracks and faults with this attack. For instance, the email account that victims needed to contact attackers didn't work and victims could not decrypt and recover their data, according to Palotay.
News18.com Presents Tech and Auto Awards 2017 | Indian Consumer App of the Year: Walnut or Swiggy? Vote And Win
Cerber, sold as a ransomware kit on the Dark Web, remains a dangerous threat. The creators of Cerber continuously update the code and they charge a percentage of the ransom that the "middle-men" attackers receive from victims. Regular new features make Cerber not only an effective attack tool but perennially available to cybercriminals. Android ransomware is also attracting cybercriminals. According to SophosLabs analysis, the number of attacks on Sophos customers using Android devices increased almost every month in 2017. The SophosLabs report further indicates two types of Android attack methods emerged: locking the phone without encrypting data, and locking the phone while encrypting the data. Most ransomware on Android doesn't encrypt user data, but the sheer act of locking a screen in exchange for money is enough to cause people grief, especially considering how many times in a single day information is accessed on a personal device.
Watch Video: Exclusive Interview - Chris Jaffe, VP User Interface, Netflix