Indians Are The Biggest Critics of YouTube Videos: Report
YouTube has released a report in which the company has declared that it has removed more than 8 million videos from its platform in the quarter 4 of last year.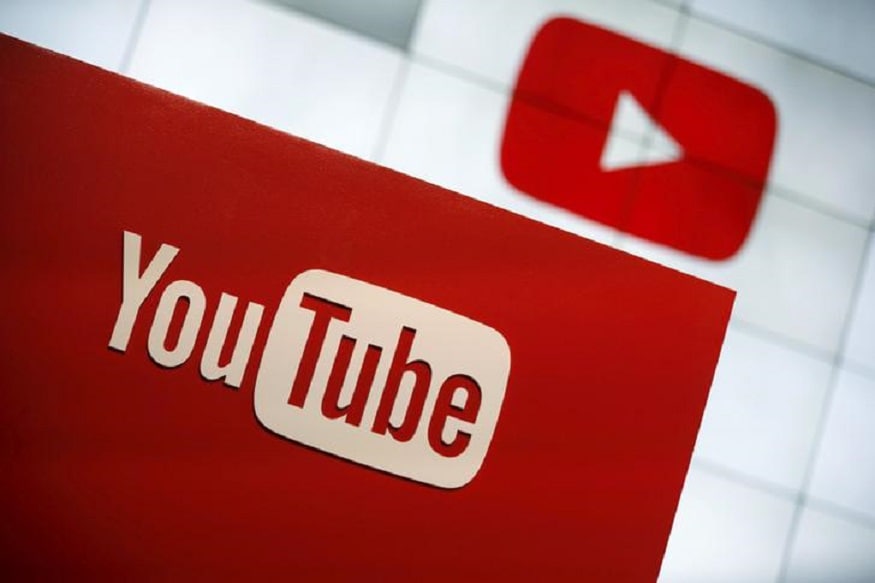 YouTube PiP Mode Rolling Out For Non-Premium Users: Here Are The Details (Reuters)
In the battle against hate content being spread on the Internet, YouTube recently released a report wherein the Google-owned video platform declared that it has removed more than 8 Million videos in total from its website which violated its policies in one way or another. Interestingly, the video platform removed more than 6 million of these with the help of its automated detection wherein the AI embedded in its algorithm flagged the content on its own. The rest of the videos were removed through a combined input from individuals, NGOs as well as government agencies.
YouTube, in its report, mentioned that in addition to its automated system, it trusted its user community to flag off any inappropriate content posted on the website. In quarter 4 of 2018 alone, YouTube had received human flags on 9.3 million unique videos, with even a single video being flagged multiple times and that too, for different reasons. YouTube admits that not all of the 'human flagged' content is inappropriate and that its own team reviews each of the flagged videos against all of the community guidelines. If the content is found to violate any of the YouTube policies, only then the video is removed.
"Reviewers evaluate flagged videos against all of our Community Guidelines and policies, regardless of why they were originally flagged. Flagging a video does not necessarily result in it being removed."
Also read: Mobile Connectivity in 35 Maoist-affected Districts Reviewed by Union Minister of State for Home Hansraj Ahir
YouTube also mentioned the maximum flags that were generated from various countries across the world. Interestingly, India tops this list, followed by US, Brazil, Russia and Germany at the second, third, fourth and fifth place respectively. The report displays the data collected by YouTube from October 2017 to December 2017 and within this tenure, Indians have raised the highest number of flags against inappropriate content being posted on the website. Here is the complete list that was displayed on the report: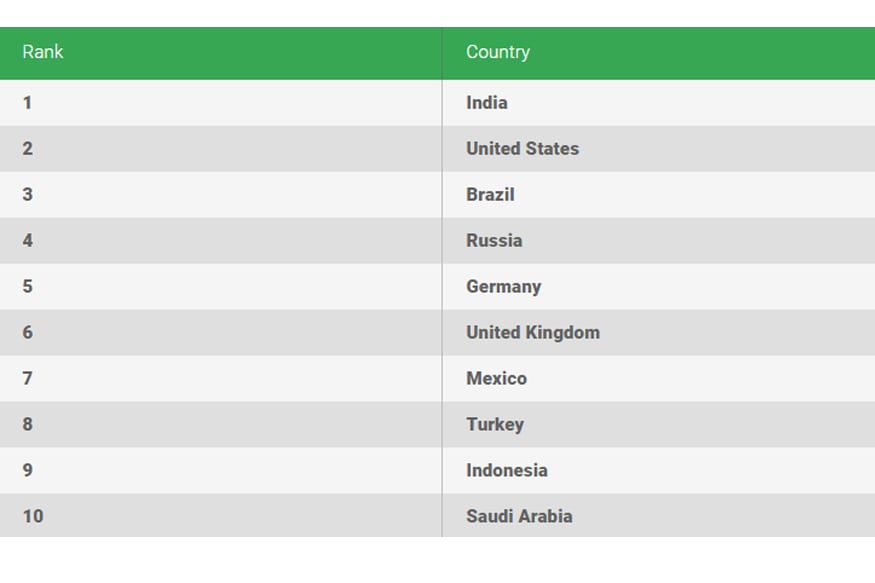 The chart shows the countries from which we received the most human flags, ranked by total volume. (Image: YouTube Report)
Watch: Xiaomi Mi Mix 2S First Look: Signature Redefined
Get the best of News18 delivered to your inbox - subscribe to News18 Daybreak. Follow News18.com on Twitter, Instagram, Facebook, Telegram, TikTok and on YouTube, and stay in the know with what's happening in the world around you – in real time.
| Edited by: Sarthak Dogra
Read full article