iPhone XS, Apple Watch And More: Everything Apple is Expected to Launch on September 12
Apple is expected to launch new devices including three iPhones (iPhone XS, iPhone XS Max, iPhone XC) along with new iPad Pro.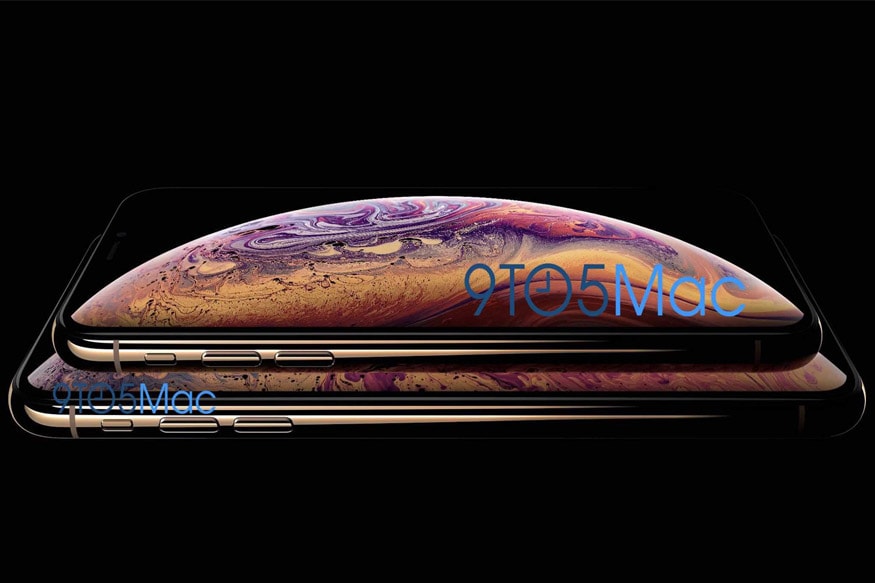 All The Apple Products Expected to Launch on September 12 (image: 9TO5MAC)
Apple is all set to launch three new smartphones – the iPhone XS, the iPhone XS Max and the iPhone XC – on September 12. Leaks and reports have already given us a good enough idea about what to expect from the company when it launches the next generation of iPhones and wearables. Pre-orders for Apple's 2018 iPhone lineup will start on Friday, September 14, according to information news website Macerkopf sourced from German cellular carriers.
New Apple iPhones:
According to the latest rumors, two sources who are close to Apple's marketing plans have revealed that the larger iPhone will be named iPhone XS Max. The iPhone XS Max is expected to come with an OLED display, dual-rear cameras with support for Portrait mode, 2X zoom, and dual-OIS on both sensors. The iPhone 9 or the 6.1-inch LCD variant will continue with the single rear camera at the back, though this too will have Face ID on the front and a True Depth camera.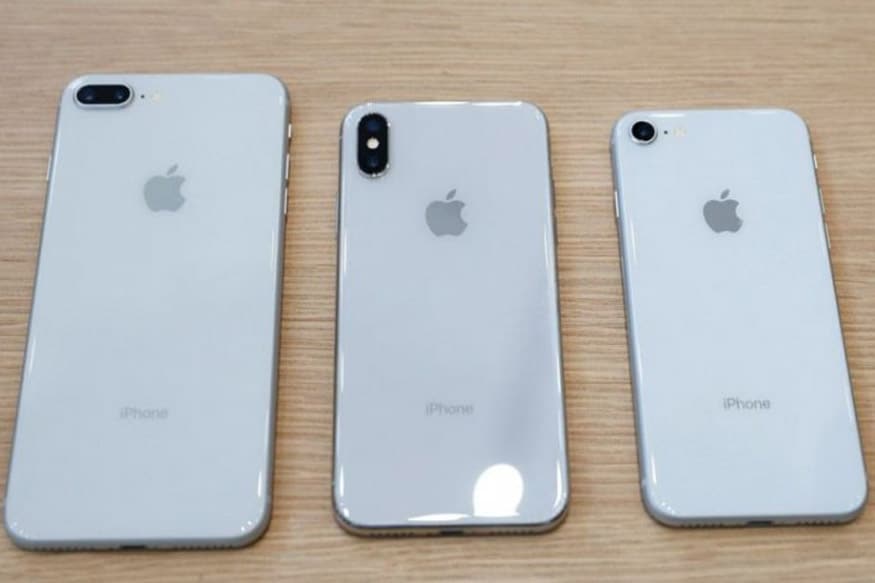 Last week, 9to5Mac exclusively shared the first look at the new iPhone Xs models due to be officially announced by Apple on September 12. Now according to a recent report the "iPhone XS Max" will reportedly be the name of Apple's rumored new 6.5-inch OLED iPhone. .
According to a report on macerkopf.de, the iPhone Xs will have a price of €909 (around Rs75,000), while the iPhone Xs Max will have a price tag of €1,149 (around Rs96,000) for the base 64GB variant in Germany. While in the US the iPhone Xs should go for $799, while the iPhone Xs Max is going to be priced at $999.
Apple iPad Pro 2018:
A rendering of what could be the iPad 12.9 was tweeted by serial mobile leaker @onleaks, while additional images and a video were then shared with MySmartPrice, providing a look at the tablet from all sides. The images show the tablet with rounded corners with slim and symmetrical bezels on all sides. It's not unusual to see equal side bezels where users place their hands, but the top and bottom ones do suggest something about the upcoming model -- no notch, no home home button. This could mean that speculations that FaceID would be coming to all the new iPhones and iPad could be correct, as the bezel certainly allows space for a TrueDepth camera, and the lack of home button indicates a new user interface will likely be adopted.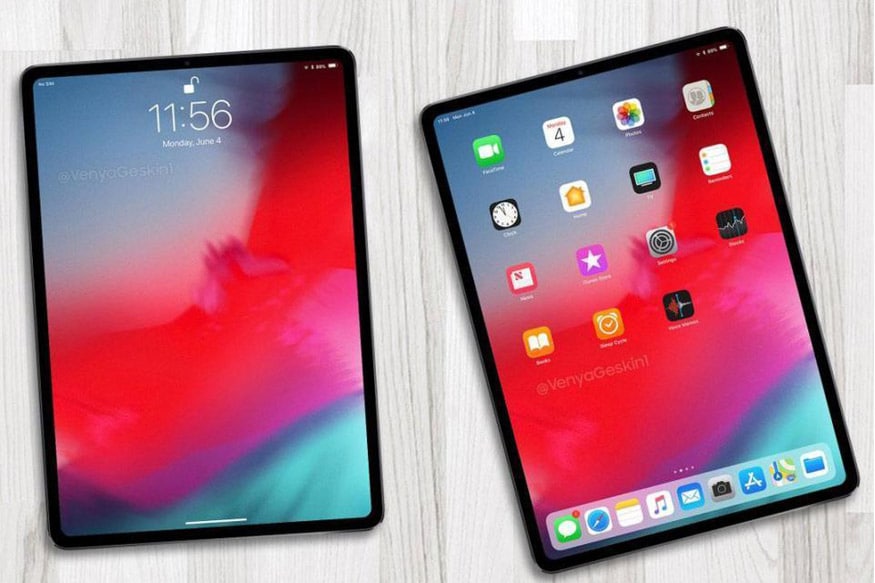 A charging port can be seen at the bottom middle, a power button is on the right corner along with volume controls just below and there are four speaker grills, one at each corner. What can't be seen is a jack port, so users may need a wireless bluetooth headset. A few design aspects are generating puzzlement, such as a possible button or port on the middle right side, with neither the leaker or the report hypothesizing on a potential use.
Apple Watch Series 4
The Apple Watch is set to receive a bigger display. In the build-up to Apple's iPhone event, leaks have revealed how the company plans to introduce new screen sizes for its fourth-generation smartwatch, retaining the same design while increasing usable space for more information.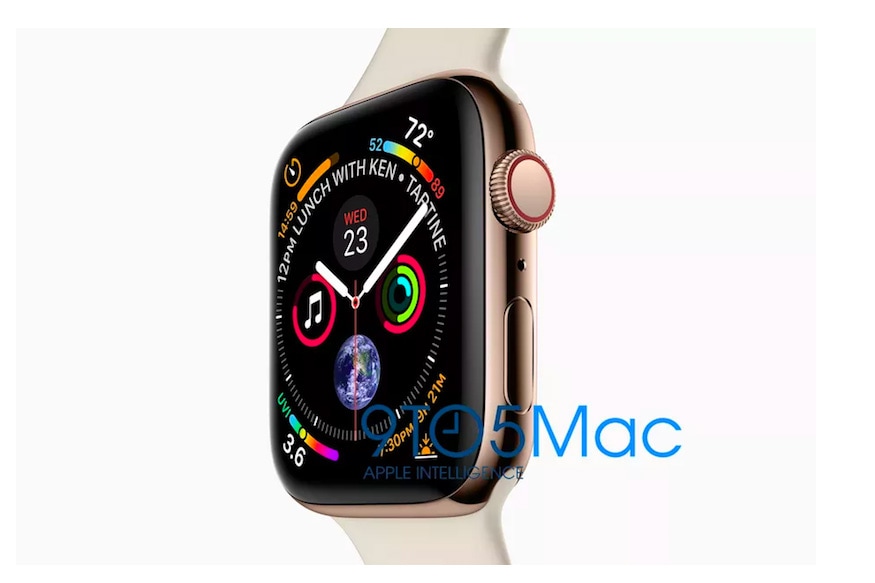 The images corroborate earlier reports that the new high-end devices would come in two sizes, feature a gold colour option and use the name iPhone Xs. The image of the Watch shows a new face that displays more information and a bigger display.
The report states that Apple is going to introduce a significantly larger bezel on the upcoming Apple Watch, and will have new watch faces specifically designed for the new screen.
Apple A12 chip
According to a report by website Cult of Mac, Apple will be adopting the 7nm manufacturing process for the chipset powering the next generation of iPhones. Expected to be called the A12, the chip will boast of the more power efficient and performance boosting 7nm architecture, claims the report. Due to a compact fabrication process (7nm), the upcoming Apple chipset will reportedly be faster and also be more power efficient. TSMC is said to build A12 chip using 7nm manufacturing process instead of the 10nm process that was fabricated on the A11 Bionic chip.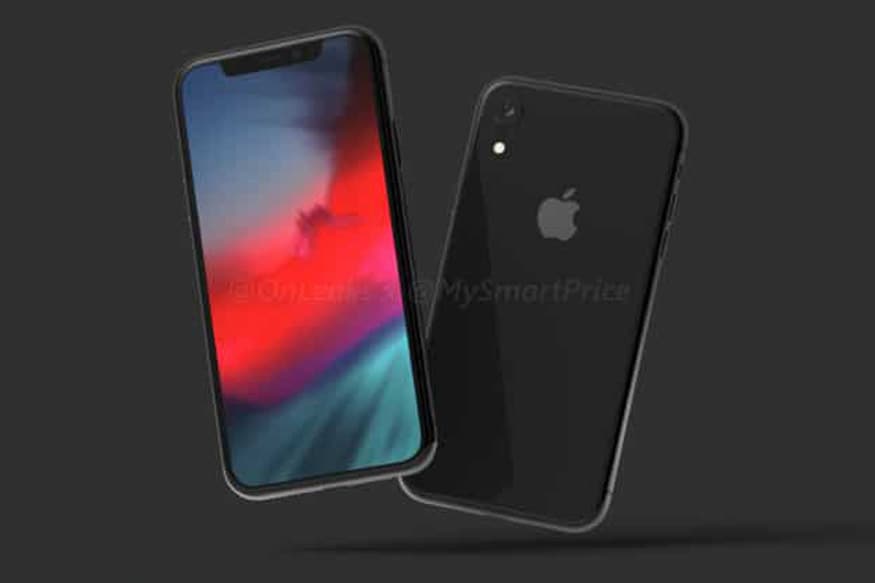 Apple designs its processors, but the A12 is being manufactured exclusively by TSMC. This Taiwanese company's breakthrough this year is chips with a 7nm process, down from 10nm. Promising increased performance on its website, TSMC says its 7nm process is said to make the A12 chip 20% faster than last year's A11 chip and 40% more energy efficient. The A12 chip's power consumption improvements should come as a welcome addition, given recent reports that the iPhone XI's battery might only be 10% bigger than last year's model.
Get the best of News18 delivered to your inbox - subscribe to News18 Daybreak. Follow News18.com on Twitter, Instagram, Facebook, Telegram, TikTok and on YouTube, and stay in the know with what's happening in the world around you – in real time.
| Edited by: ---
Read full article