JioPhone by Reliance a 4G VoLTE Feature Phone: Price, Specifications, tariff And Availability
The Reliance JioPhone is available at an effective cost of Rs 0, but users will have to pay Rs 1500 security deposit for three years.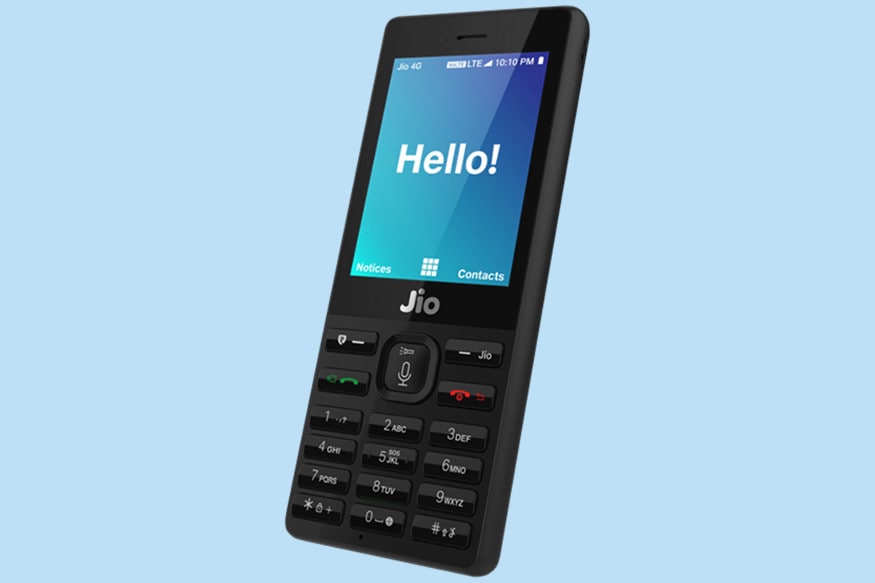 Bookings for Reliance JioPhone will start at 5:30 pm, August 24. (Image: Reliance Jio)
Reliance Jio 4G VoLTE feature phone was announced by the Chairman of the company Mukesh Ambani at the company's Annual General Meeting (AGM) on 21 July 2017. The Reliance Industries Limited chairman called the new JioPhone 'India ka smartphone'. The JioPhone is loaded with features like expandable SD card slot, 4-way navigation, 4G VoLTE support and more.
Reliance JioPhone with 4G VoLTE Specs And Features
The Reliance JioPhone with 4G VoLTE is a feature phone that comes loaded with a few features that are seen on a smartphone. It has a bar design, with a 2.4-inch QVGA display that's not touch sensitive. The phone also has an Alphanumeric keypad and a dedicated button for Torchlight. The device also comes with a 3.5mm audio-jack for plugging in your headphones. There is also a microphone a speaker and support for FM Radio. The device also comes preloaded with 22 Indic languages that it can recognise and the voice command feature on it can also be used in all those languages. You will be able to browse the internet also on the JioPhone at 4G speeds and on Jio network. The device also comes preloaded with Jio Apps on it. Made mandatory by the government, the JioPhone also comes with an SOS button. The company has also promised that the device will also come with NFC capabilities for digital payments as well as for casting content on a different screen.
Reliance JioPhone Availability
The beta phase of testing for the Reliance JioPhone will start on August 15. The device will be available for pre-booking starting from 24 August 2017 on Jio.com. The device will be made available to the consumers that have pre-booked starting from the first week of September 2017.
Don't Miss: Apple iPad Pro Review
JioPhone Price and Data Plans
The Reliance JioPhone is available at an effective cost of Rs 0, but users will have to pay Rs 1500 security deposit for three years. This is still cheaper than any good feature phone out there in the market as the cost of ownership is at just Rs 500/year. Jio recharge plans and sachet packs start at Rs 153 per month. It gives users unlimited data on this 4G VoLTE feature phone. The unlimited data has 0.5GB or 500 MB FUP per day. This is a total of 14GB data for a recharge period. You can also broadcast your JioTV app on your television and it really does not need to be smart. For that user will have to pay an additional recharge value of Rs 309, which is still cheaper than a DTH connection in India. The monthly plan will let users watch three to four hours of video on their television sets. Reliance Jio has two sachet packs of Rs 24 for two days and Rs 54 per week that offer same benefits.
(Disclaimer: News18.com is part of Network18 Media & Investment Limited which is owned by Reliance Industries Limited).
Get the best of News18 delivered to your inbox - subscribe to News18 Daybreak. Follow News18.com on Twitter, Instagram, Facebook, Telegram, TikTok and on YouTube, and stay in the know with what's happening in the world around you – in real time.
Read full article