LeEco Super3 TVs Create a New Milestone in Indian TV Industry; Lead the Online Space in 55" Screen Category
LeEco has taken the Indian TV market by storm by notching impressive records soon after launching its Super3 Series TVs.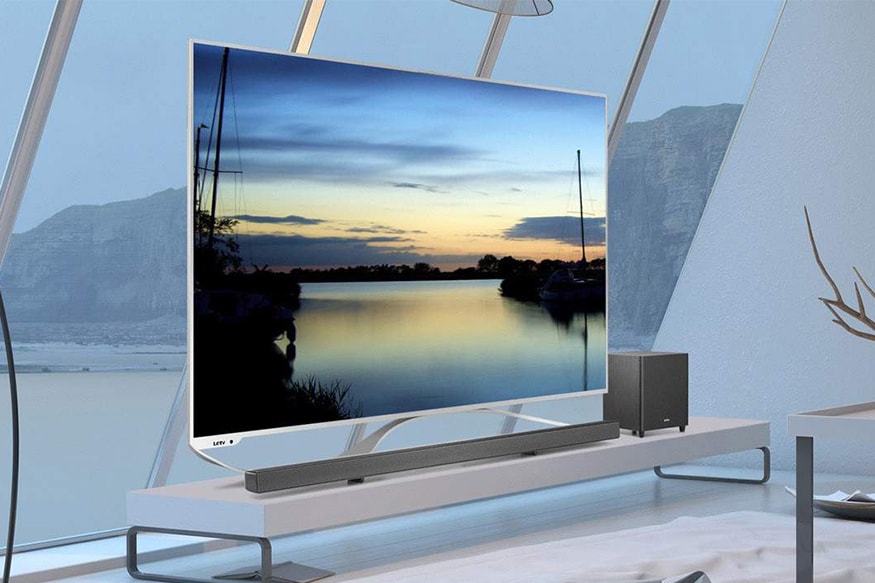 LeTV Max3-65 4K TV. (Photo: LeTV)
Global internet and technology conglomerate LeEco has created a new industry record by selling more than 1200 units of Super TVs within three days, leading the 55'' TV segment in its first online pre-sale in India. The sale was organised from August 10-12, 2016 on LeEco's own ecommerce marketplace, LeMall.com and Flipkart.
LeEco has taken the Indian TV market by storm by notching impressive records soon after launching its Super3 Series TVs. On the very first day of online pre-sale period, LeEco took the number one spot in the 55-inch and above TV category. Not just this, LeEco's ecosystem-enabled TVs have also emerged as the top brand in the 4K TV category in India. Even in the Smart TV segment, LeEco's Super TVs have zoomed to the leading position in the online market on the first pre-sale day.
LeEco has endeared itself to consumers not only with its disruptive pricing and lifestyle enhancing technologies, but also through its well defined benefit propositions. Just months after its entry into India, LeEco broke into the league of top five online smartphone brands.
In the TV market, the company is charting a similar path. The LeEco Super3 TV series come with 2 years of LeEco Membership worth Rs 9,800, which enables users to enjoy the content that they want at the time of their choice. Through this membership, users get access to one of the largest content libraries in India that offers over 2000 Full HD/HD films from Hollywood and Bollywood, more than 100 satellite TV channels, 3.5 million songs (coming soon by software upgrade), and more than 50 live concerts.
"With the launch of the Super3 TVs we have ushered in the new era of Eco TVs in India. We are thrilled with the response that the Super3 TV series has got from Indian consumers during this pre-sale and we are confident that consumers will continue to support us in the upcoming first Flash sale," said Atul Jain, COO – Smart Electronics Business, LeEco India.
The Super3 Series Ecosystem TV range by LeEco consists of Super3 Max65 that supports 3D display, Super3 X65 and Super3 X55, which were officially launched in India on August 4. During the pre-sale, both LeMall and Flipkart offered amazing deals that enabled consumers to get the Super TV of their choice at disruptive prices.
The highlight of these Super TVs is that they have a strong all-metal body that exudes elegance and sophistication. The Super3 X55, Super3 X65 and Super3 Max65 all come with a 4K Ultra HD display that ensure a crystal-clear viewing experience.
All the Super3 televisions run on LeTV EUI 5.5 Android 5.0 Lollipop based operating system. The interface features a beautiful design with an intuitive menu which brings with it the option of customization that shows different apps depending on the frequency of use. The TVs are equipped with LeEco's self-developed and renowned content-viewing apps such as Levidi, LIVE, LeView along with other tailor-made apps like Panosearch.
The LeEco Super TVs are available at a disruptive price, Super3 X55 - 139.7 cm (55) is retailing for Rs 59,790, LeEco Super3 X65 - 163.9 cm (65) is priced at Rs 99,790 and Super3 Max65– 163.9 cm (65) comes at a price of Rs 149,790.
After the successful pre-sale, the excitement now grows to another level with LeEco now offering its Super TVs to consumers via "flash sale" mode. This is another industry first from LeEco as it now becomes the first company in India to retail TV sets via the online flash sale model.
So if you had missed out on getting the LeEco Super3 TV in the pre-sale, you can register for the first Flash Sale from 11 AM onwards, tomorrow i.e. August 17, 2016 at both LeMall and Flipkart. So hurry up and don't forget to mark your calendar.
(This is a sponsored feature and does not necessarily reflect the views of News18 and Network18)
Get the best of News18 delivered to your inbox - subscribe to News18 Daybreak. Follow News18.com on Twitter, Instagram, Facebook, Telegram, TikTok and on YouTube, and stay in the know with what's happening in the world around you – in real time.
Read full article