LG V30 Smartphone Launch: Price, Specs And Everything we Know so Far
We have put together a list of all that can be expected out of the next LG smartphone - the LG V30.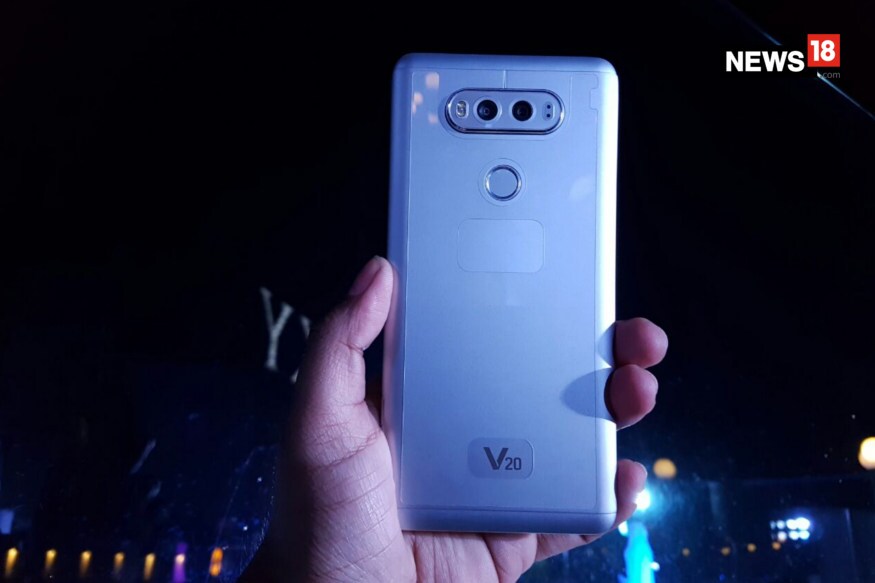 LG V20. Representative Image. (Image: News18.com)
LG marks up its smartphone range to the elites of the class with its V series. The previous LG V models have been a living proof of that, delivering powerful numbers on the specs front. This includes LG V10 as well as the LG V20. The high specs of these two smartphones arise many speculations about the next LG flagship in line – the LG V30 and we have put together a list of all that can be expected out of the next LG smartphone.
Display
With the use of the curved screen technology now being prevalent in high-end smartphones, LG is also rumoured to go for the same and hence might incorporate an OLED screen instead of its typical LCD one. The LG V30 may also include a second built-in screen on its display, just like the LG V10 and the V20. On similar grounds, there are high chances that the LG V30 will come with a bezel-less display as well.
Don't Miss: The Tech And Auto Show – Episode 4
Also read: OnePlus 5 Now Available on Amazon India: Price, Launch Offers, and More
Specifications
Since the LG – V series has always incorporated the latest Qualcomm processors, it will be no surprise if the LG V30 comes with a Qualcomm Snapdragon 835 processor. Additionally, several rumours suggest that the smartphone will house a 3,200 mAh battery, will be IP68 dust and water resistant and will come with wireless charging, dual camera setup and a fingerprint sensor at the back. Also, looking at the history of LG V series of smartphones, the LG V30 may come with high audio capabilities.
Price and Availability
As per speculations, the LG V30 may be unveiled on August 31 around the time of IFA 2017, Berlin. Though this was never the date for LG's previous V-series smartphones, it might just be the best time and place for LG to gain the maximum audiences for its next flagship smartphone. Also, judging from the price bracket of its predecessor, the LG V30 may be launched for anywhere between Rs 50,000 and Rs 60,000 in the Indian market.
Also read: Xiaomi Redmi 4 to Go on Sale Today on Amazon India, Mi.com
Get the best of News18 delivered to your inbox - subscribe to News18 Daybreak. Follow News18.com on Twitter, Instagram, Facebook, Telegram, TikTok and on YouTube, and stay in the know with what's happening in the world around you – in real time.
| Edited by: Sarthak Dogra
Read full article