Marathon Guide: The Best Tech Gear Picks For This Season's Running Mission
These are the apparel and accessories that should be your partners during this year's marathon season.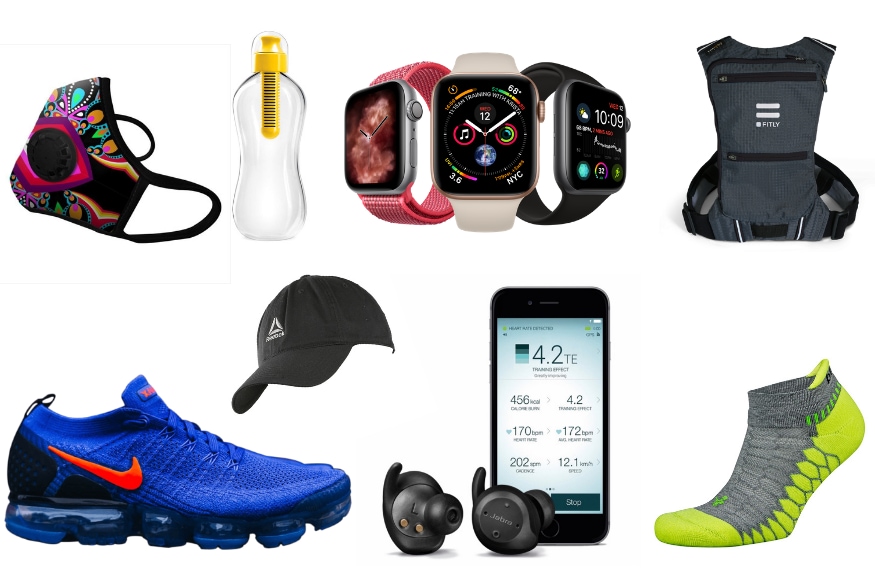 These are the apparel and accessories that should be your partners during this year's marathon season.
The marathon season is here. Over the next few months, aided by the cooler weather across India, the marathon calendar is completely packed. Goa, Mumbai, Raithal, Bengaluru, Shillong, Kolkata, Lucknow, Chennai, Pune, Delhi, Gurgaon, Kochi, Damdama, Vapi, Jaipur, Madurai, Coorg and Rishikesh are just some of the venues on the marathon calendar heading up to April next year. The events include 0.5K, 1K, 2K, 5K, Half marathons, Full Marathons, Ultra Marathons and so on. Professional runners would be all set, but for someone who may want to get started with running, getting the correct gear is just the start. We have already looked at the best running shoes you can consider splurging on (You can read that in detail here). Here are some of the best gear picks that could accompany you during training and the marathon.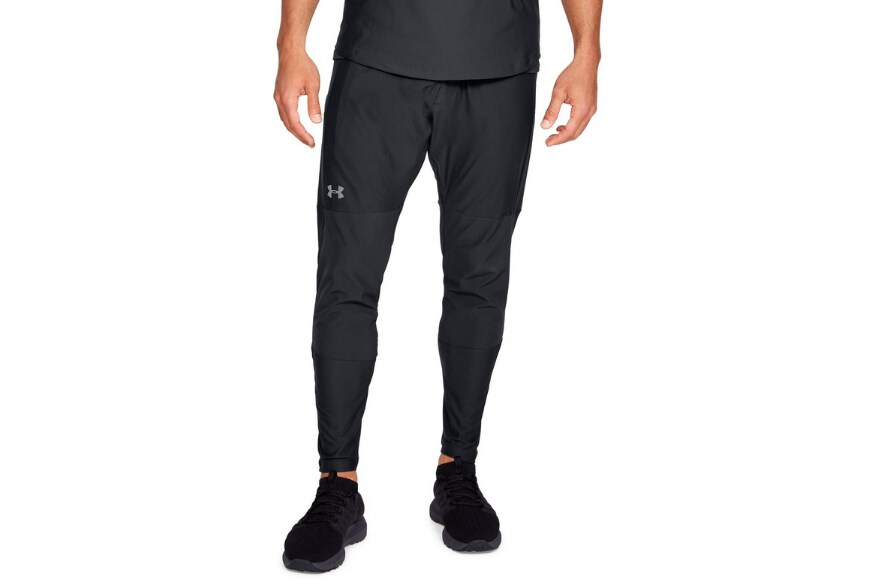 Pants for the track: Under Armour Vanish Hybrid
Rs5,705; Underarmour.com
Not all track pants are equal. It is made of what Under Armour (UA) calls the Microthread technology, which allows the fabric to dry faster and it doesn't cling to the skin as you sweat during the runs. Woven panels make the entire construction more robust, while retaining flexibility and stretch-ability. The anti-odor technology should come in handy during the summers. At many points on the track pant are the laser etched ventilation zones.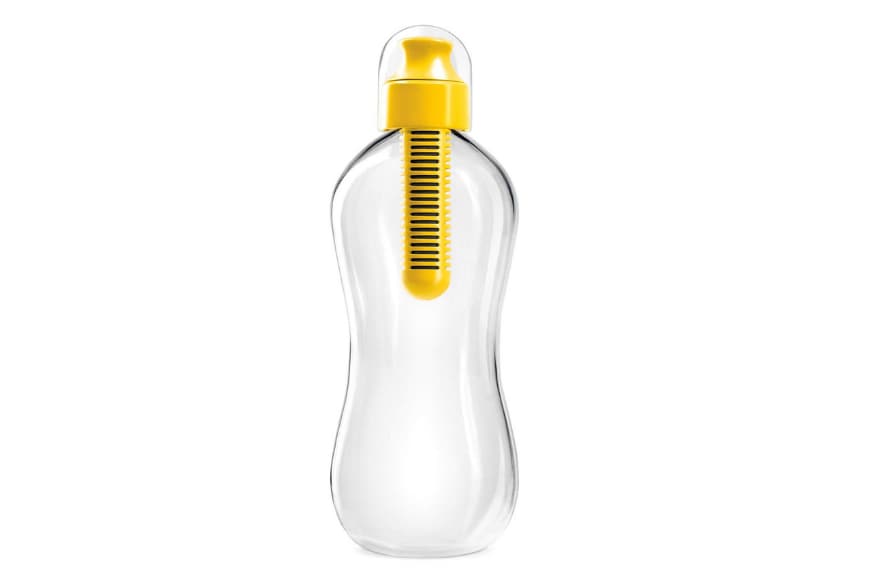 Stay hydrated: Bobble Bottle
Rs450; Niravanbeing.com
There are very few things as precious and perhaps as scarce as genuinely clean drinking water. For marathon runs, hydration is essential. You might want to ready your food and drinks post-race well in advance. For water, the Bobble bottle is a great option. This has a filter integrated within it and filters the water once you have filled it inside the bottle. This is quite handy if the source you are taking the water from, is unknown. These are available in 550ml and 650ml, and the filters can be replaced (these cost about Rs150 each). They usually need to be replaced after cleaning about 150 liters of water.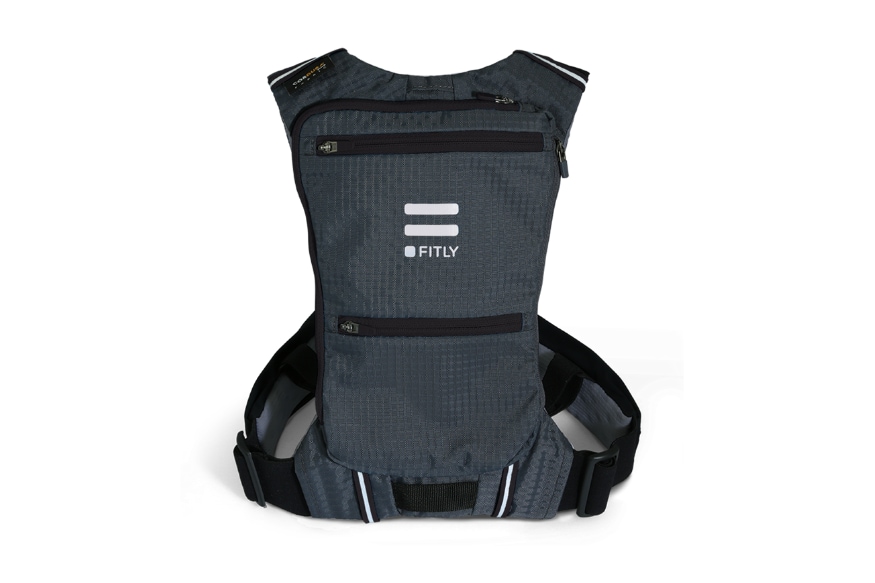 Nifty storage: Fitly
$59 (around Rs4,200); Fitlyrun.com
Every runner perhaps faces this dilemma—where to keep the smartphone, credit cards, identity documents and cash, as you go for a run. Fitly should solve that problem. Fitly is basically designed as a belt system that you wear, with pockets large enough to store the aforementioned items. It has multiple band sizes for different body fits, a magnetic lock and a mechanical strap for fastening once you wear it. The Fitly accessory is made of materials retrieved from recycled cellular ground coffee.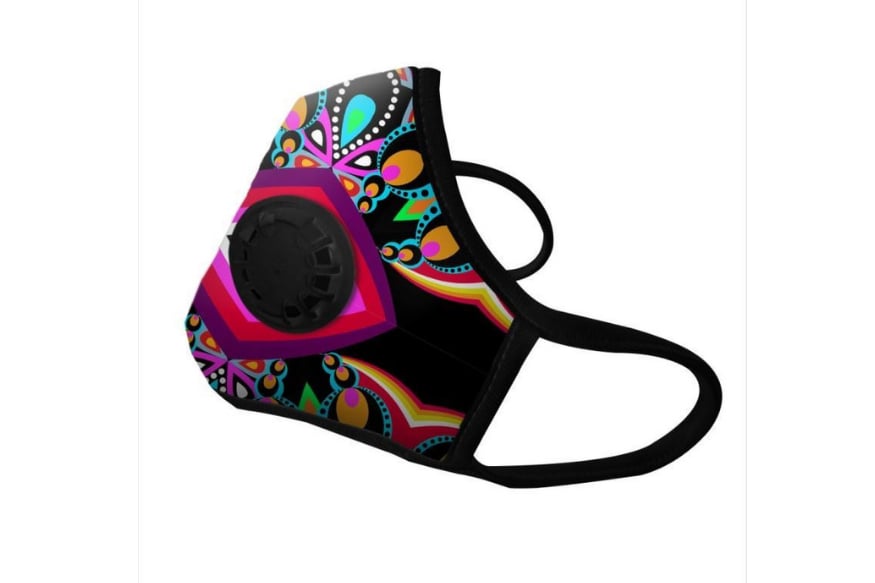 Breathe clean: Vogmask N99
Rs1,800 onwards; nirvanabeing.com
Chances are, the pollution in the city hosting the marathon you are participating in, will have pollution off the charts. That is a problem with most Indian cities, particularly north Indian cities during the winter months. The Vogmask N99 masks, available in micro-fibre and organic cotton variants, offer multiple layers of filtration before you breathe in the air. Apart from the N99 filter, there is also the layer in which the coconut shell derived carbon, along with acrylic, is bonded to polyester. You will get this in small, medium and large sizes as well, depending on which fits best for your facial structure. This is designed to filter particles as small as 0.3-microns and are also available as single valve or dual valve options. Apart from the standard black colour option, you also get more dynamic designs and rather exciting colour combinations such as Lightning, Chakra, Java, Vector Havoc and Geometry.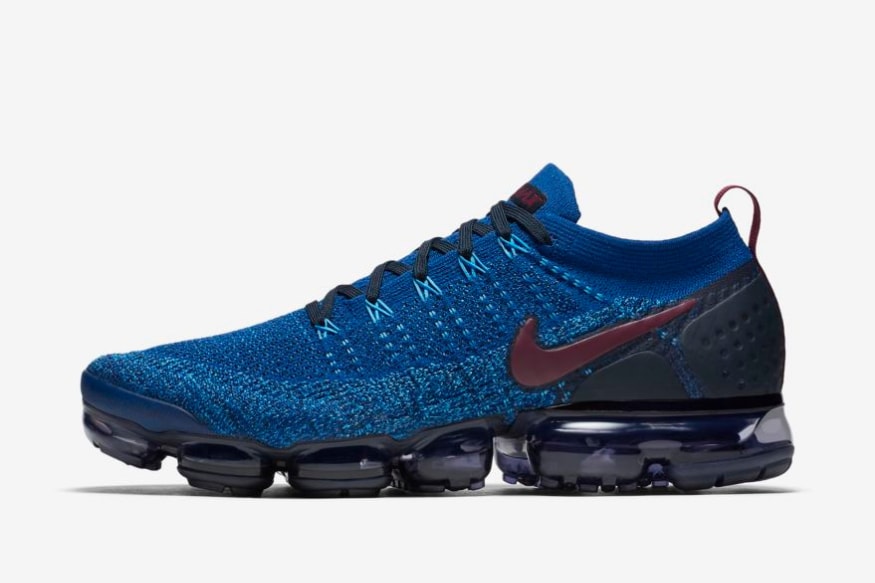 Running shoe: Nike Air VaporMax Flyknit 2
Rs19,995; Nike.com/in
The latest evolution of Nike's VaporMax Flyknit running shoe, for starters, is available in 16 colourways for the men's shoe and 11 colourways for the women's shoe. The rather unique underfoot innovation, under the Max Air umbrella, looks nothing like any other running shoe you may have seen. This robust combination provides great feedback as you run, with no compromise on the cushioning and absorption of harsh feedback that tends to filter through with each foot strike. The new shoe has more heel support than the predecessor, which makes this one even better than before. The flyknit fabric upper still retains the brilliance of minimalism while offering great sock-like fit and ventilation.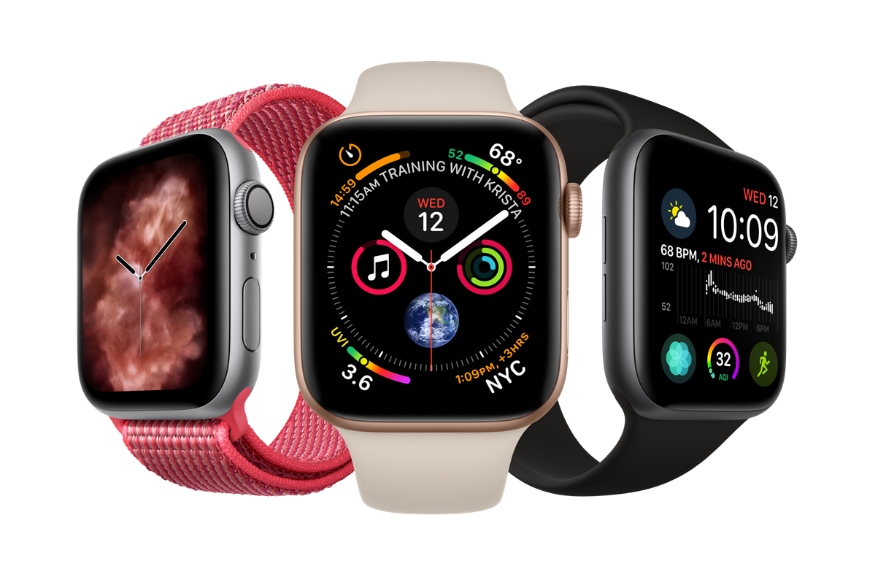 Tracking your runs: Apple Watch Series 4
Rs40,900 onwards; Apple.com/in
This is the ultimate smartwatch you can splurge on right now. The excellent fitness tracking capabilities, including GPS mapping, have been given a boost with the addition of the new cadence metric and pace alerts for runners. This lets you see your steps per minute count as well as the split time with the preceding kilometer. You can use this as a music player too with the wireless earphones, and if you buy the cellular variant, you'll be able to stream tunes from Apple Music as you run. The Watch Series 4 will also give you low and high heart rate notifications and can detect a fall as well as any periods of inactivity after that—and send alerts to your loved ones.
Cool apparel: Nike Dri-FIT Running t-shirt
Rs1,995; Nike.com/in
The upper that you wear for a marathon needs to be light, offer enough ventilation while at it. The fabric needs to be soft as well, so that it doesn't irritate the skin when you inevitably start sweating. Nike has the Dri-FIT upper which is made of a mix of cotton and polyester. The uniqueness about the Dri-FIT Technology is that the microfiber construction is done in such a way that wicks away the body sweat and evenly distributes it across the fibre for quicker evaporation. The other advantage of this technology is that the body's cooling down process is assisted by the breathable fabric.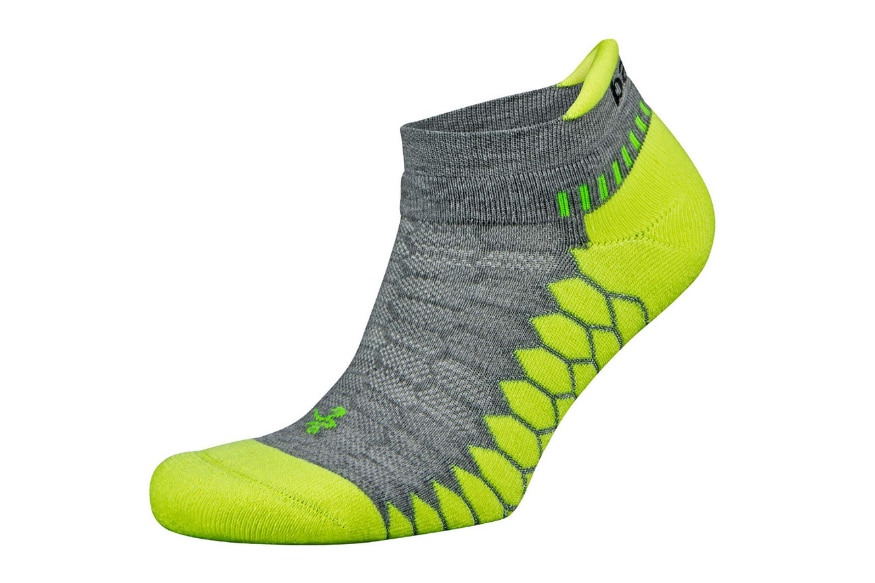 Ideal socks: Balega Silver
$14.75 onwards; Amazon.com
You could have been forgiven for ignoring socks as an important marathon gear. And also for thinking that, well, socks couldn't really integrate too much tech. But they do. The Balega Silver range of marathon-optimized socks, and the primary idea is to not let them stink because of sweat. The fiber of the Balega Silver has a layer of silver ions, which kills germs, and hence the smell. This is made of what the company calls the Drynamix polyester blend, which allows breathability without compromising on the support aspect.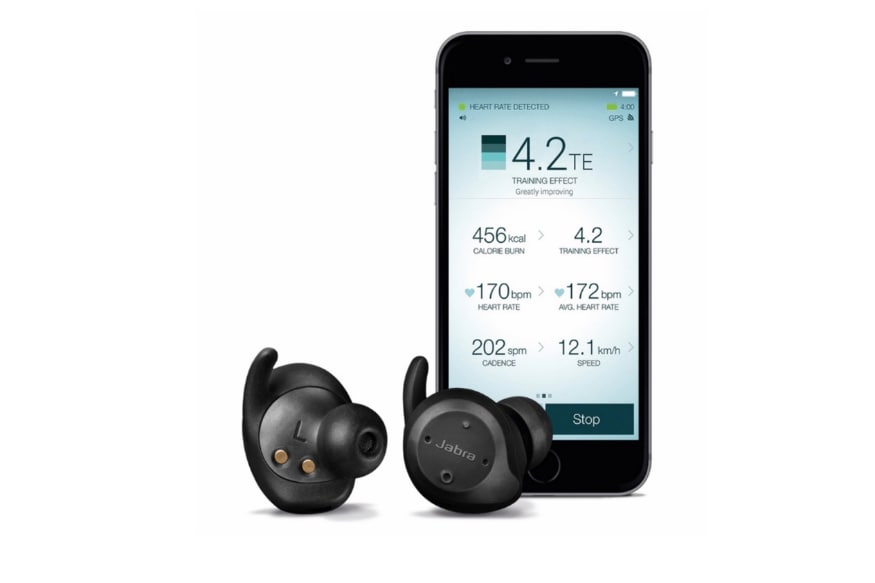 Soundtrack: Jabra Elite Sport
Rs18,990; Jabra.in
Truly wireless earphones are in vogue. Chances are, if you are spending top money, you wouldn't want to be seen without them. The Elite Sport is Jabra's very capable rivals for the Bose SoundSport Free wireless (around Rs18,990) and the Sony WF-1000X (around Rs14,990). But that comparison is purely if you are considering the sound aspect. These earphones have the in-ear precision heart rate monitor and can also measure VO2, the maximum amount of oxygen a person can utilize during intense exercise. All the data that the various sensors pull out as well as the exercise guidance are sent to you via the Jabra Sport Life app (free for Android and iOS).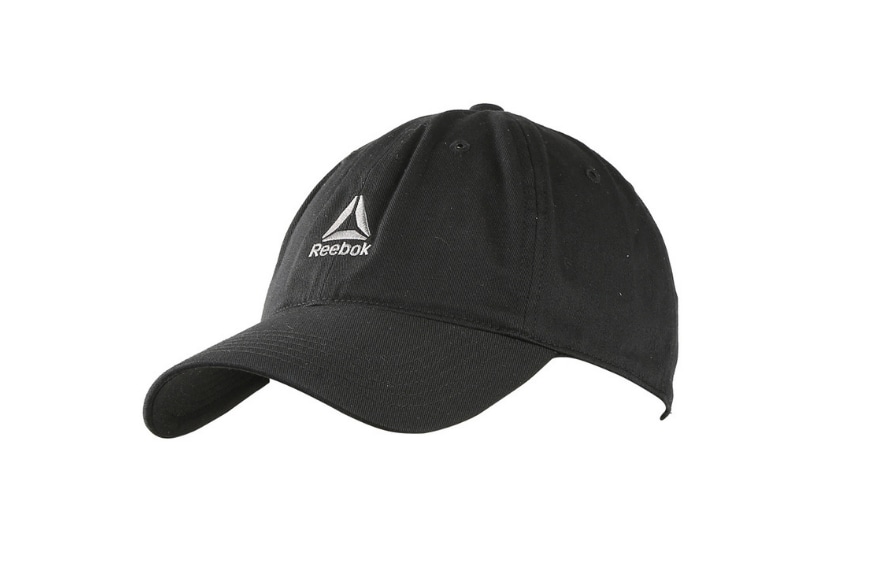 Cap it: Reebok Foundation
Rs749; shop4reebok.com
You may be able to tailor your training runs according to the weather forecasts, but on the day of the marathon, it might still rain. Or drizzle. And you really wouldn't want the water to get into your eyes. A simple cap with enough protection to keep the water away from your eyes, is what you need. This Reebok cap is as simple as they come. There is a considerable amount of cotton used in the fabric composition, and it offers good amount of ventilation too.
Also Read | Marathon Guide: The Ten Running Shoes to Splurge on to Try Beat The Clock
Also Read | Nike Air Zoom Pegasus Turbo Review: Racing Stripe on a Running Shoe is Just The Start of Awesomeness
Get the best of News18 delivered to your inbox - subscribe to News18 Daybreak. Follow News18.com on Twitter, Instagram, Facebook, TikTok and on YouTube, and stay in the know with what's happening in the world around you – in real time.
Read full article