'Mesuit' Android Smart Case For Apple iPhones Launched at Rs 9,990
Yerha.com has launched 'Mesuit' case for Apple iPhone 6/ 6S that enable users to use Android OS on the iOS devices. It also offers SIM support and hence claims to extend an iPhone's capacity to a dual SIM one.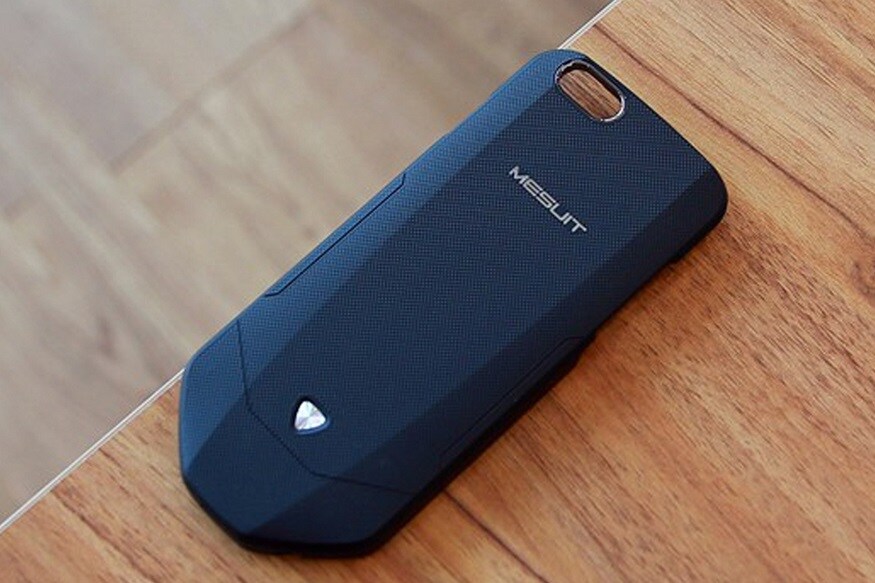 Mesuit case for iPhones lets users run Android OS on the Apple devices. (Image: Yerha.com)
Yerha.com, an e-commerce platform for technology products, today announced the launch of Mesuit, an iPhone dual sim case that runs both iOS and Android Operating system on Apple iPhone. The technology leverages the Mesuit's dual-SIM, dual-standby features to offer access to all functionalities of the two OS on a single phone.
The company claims it to be the world's first and only smart hardware that runs Android OS on iPhones in the form of an app and supports one-key hot swapping, Mesuit is a fully-functional mobile device that has its own modem. The device's app displays the usage of battery, memory and storage capacity of the phone as well as the case. Once users download the app & turn the Bluetooth on, the device is ready to be used either as an iPhone or as an Android phone, and one can connect the case with the iPhone via the lightning port.
Mesuit allows the user to run a proprietary Android-based OS with an Apus Launcher, called Mesuit OS 1.0, on iPhone 6/6S. It is powered by Mediatek octa-core processor with 2GB of RAM and 16GB of storage capacity that allows users to store & transfer photos and videos from the phone into the case and even use dual Whatsapp, Facebook, Twitter and Instagram on one screen. It works as an external battery pack providing an additional seven hours of talk time as per company claims and has a slot to insert an additional SIM card.
Mesuit case for the iPhone 6/6S comes with a 1,700 mAh backup to the device. Mesuit iPhone6 and iPhone6S case is exclusively available in India on Yerha.com and is priced at Rs. 9,990. Customers can also avail EMI options on the website.
Watch Video: Apple iPad Pro 10.5-Inch Review
Also Watch
Read full article