Motorola's Foldable Device Patent Approved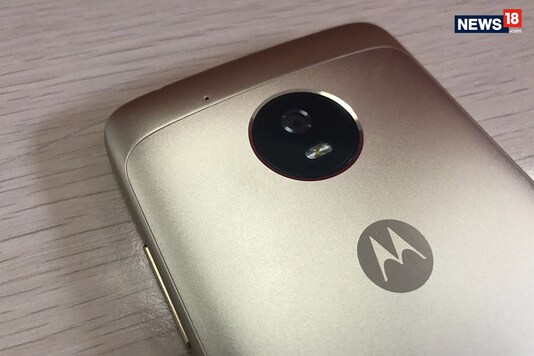 photo for representation. (image: News18.com)
Chinese smartphone maker Motorola's patent for a foldable device, which includes a rectangular screen that can be folded like a phone or unfolded to work like a tablet, has been approved by the World Intellectual Property Organisation (WIPO). The phone patent shows a flexible display that wraps around a hinge along with a cover that can protect the display or prop the phone up like a tent. "No surprise that Motorola apparently wants in and has actually been scheming for years. A recently awarded patent reveals its idea for a smartphone that folds out into a tablet, pretty much like other foldable phone patents out there," SlashGear reported on Friday.
Also Read: SpaceX Set For Over 300 Missions in Five Years: CEO Elon Musk
"What makes this one a bit more interesting, however, is not the phone itself but the addition of a case cover that actually adds some value to the device," the report added. The patent was originally filed in September 2016 but was only granted this March and only surfaced recently. Notably, Motorola's parent company Lenovo started working on foldable device prototypes before anyone else.
Also Read: BlackBerry Key2 Launch is Confirmed And The Twitter is Going Gaga Over it
To recall, Motorola has recently announced the first-ever Motorola service camp - MotoPitstop. The MotoPitstop is a special service for out-of-warranty customer that will offer a seamless service experience on the 12th & 13th of May from 10.00 am to 6.00 pm across all Motorola exclusive service centers in Delhi-NCR region. Key Offerings for Moto Users include – service within 2 hours, No labor charge, Handset upgrade offer and 10% discount on spare and accessories. Customers can visit Motorola's website to explore the list of exclusive service centres and register for the free service on 12-13th May.
Also Watch: Apple Watch 3 Cellular First Impressions Review
Next Story