Nike PhantomVSN Integrates Smart Technology to Make The Football Boot Better
Top footballers will use these boots in the upcoming football league seasons.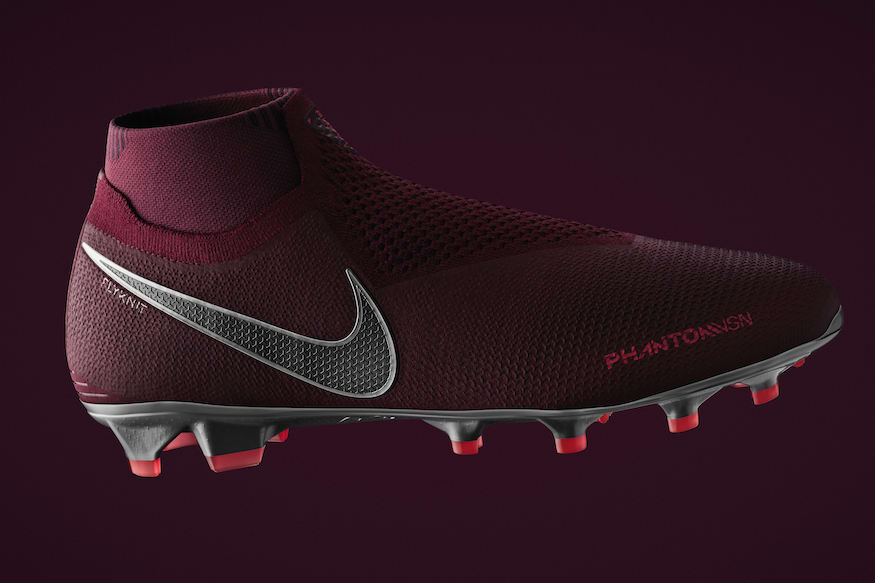 Top footballers will use these boots in the upcoming football league seasons.
What is the anatomy of a football shoe? Chances are, you would think about the fact that these shoes are supposed to provide a snug design, be built well to withstand pressures of movement and provide great grip levels. That would be true for the most part, till the Nike PhantomVSN came along. The PhantomVSN incorporates technology in various facets to make the entire experience better.
Nike has released this football boot ahead of the beginning of the leagues in most countries around the world. The company suggests that Brazilian maestro Phillipe Coutinho who plays for FC Barcelona, Belgian Kevin De Bruyne who plays for Manchester City and German Leon Goretzka who plays for Bayern Munich, as well as woman footballers including English-woman Fran Kirby who plays for Chelsea Football Club and American Mallory Pugh who plays for the Washington Spirit, are some of the contracted players who will use the PhantomVSN when they play this football season.
For starters, there is the Quadfit mesh bootie, which forms the structure of the shoe. This is designed to fit different feet shapes and sizes, but the bootie itself retains shape. The other advantage is that there is a significantly reduced period in which your foot gets used to the contours of the shoe, and there is no typical "break-in" period. Unlike a lot of woven uppers, this doesn't stretch as much. Instead, it has been designed in a way (Nike calls this 4-axis) that the player's foot gets support, while the gaps between the weaves ease the pressure during movement.
Nike has also incorporated what it calls the Ghost Lace system in the PhantomVSN. The lacing itself is hidden beneath a shroud, and the one-pull mechanism makes it simpler to adjust them as per the foot's contours.
While we have seen the Flyknit mesh upper in many Nike shoes, the company has adapted that for football in the PhantomVSN. The Nike Sport Research Lab data suggests that a triangulated texture of the fabrics will allow for better ball control. This is additionally helped by the medial triangle, visible on the front of the football shoe—this covers the surface between the calcaneus, talus, and first metatarsal head bones in the foot.
For footballers, grip and traction is very important, particularly during change of direction. The PhantomVSN has a new traction system multi-directional cuts. The studs themselves are integrated on to a lightweight plate, which provides under-foot support.
Read full article