OnePlus 5 to Launch in April: Could be Waterproof with 8 GB RAM and 256GB Storage
The OnePlus 5 is expected to include a big 23-megapixel rear camera while the RAM is expected to be increased from 6GB to 8GB.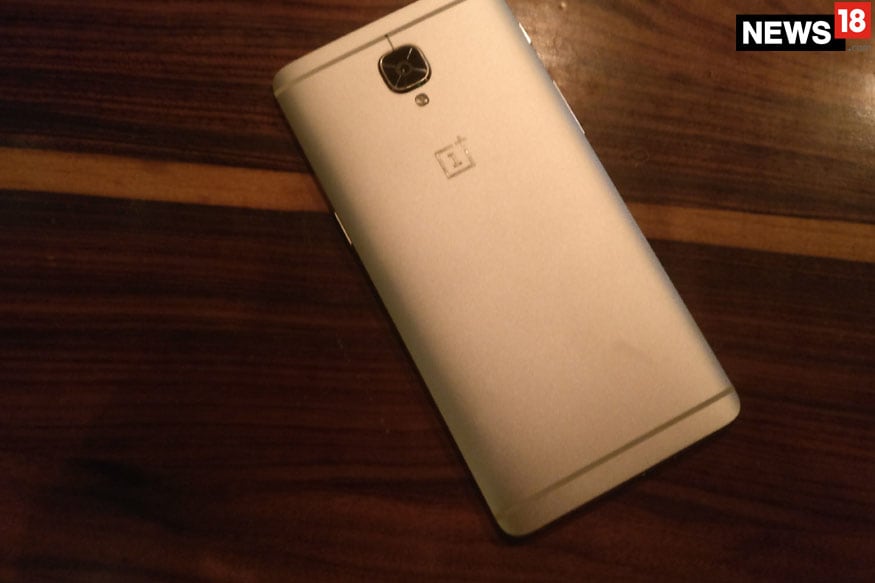 'Android O' Coming to OnePlus 3, 3T (image: News18)
Chinese smartphone manufacturer OnePlus will skip the OnePlus 4 and launch the successor to OnePlus 3 this year. This year's edition of OnePlus is expected to be waterproof and sport a 5.5 inch Quad-HD AMOLED display.
Read more: Nokia 6, Nokia 5 Price and Specifications in Pictures
The next OnePlus handset will be named the OnePlus 5 and will feature a dual-curved edge screen, say reports. Rumour mills are abuzz that the OnePlus Five will ditch a ceramic body and is expected to carry the look similar to the Samsung Galaxy S7 edge.
Read more: Nokia 3310 to Sell for About Rs 3,500 in India
The OnePlus 5 is likely to feature a dual-edge screen and also have a 16-megapixel front camera. Other rumoured details indicate that the OnePlus 5 will include a big 23-megapixel rear camera while the RAM is expected to be increased from 6GB to 8GB.
Read more: OnePlus 3T Review: A Worthy Successor to The OnePlus 3
The next OnePlus flagship is also widely expected to see a bumped up storage of 256GB and would be powered by a Qualcomm Snapdragon 835 processor.
There have not been many talks about the next 'flagship killer' from OnePlus but the promise of featuring a Qualcomm Snapdragon chipset and an even bigger RAM has got OnePlus enthusiasts excited.
Read more: Vodafone to Challenge TRAI's Clean Chit to Reliance Jio Offers
This year's flagship model is likely to be seen as early as April 2017. It is also expected to house a big 4,000 mAh battery. The OnePlus 5 is also expected to run on the Android 7.0 Nougat.
The upcoming OnePlus 5 might also have D-touch facilities coupled with a fingerprint sensor and quick charging and it is expected to launch for around Rs 30,000.
Get the best of News18 delivered to your inbox - subscribe to News18 Daybreak. Follow News18.com on Twitter, Instagram, Facebook, Telegram, TikTok and on YouTube, and stay in the know with what's happening in the world around you – in real time.
| Edited by: Krishna Sinha Chaudhury
Read full article