OnePlus 5T First Impressions Review: The Upgraded OnePlus 5 Is Here
Meet the all-new OnePlus 5T, a device that should have been launched in the first place by OnePlus in 2017. How good or bad did we find this phone? We tell you in our first impressions.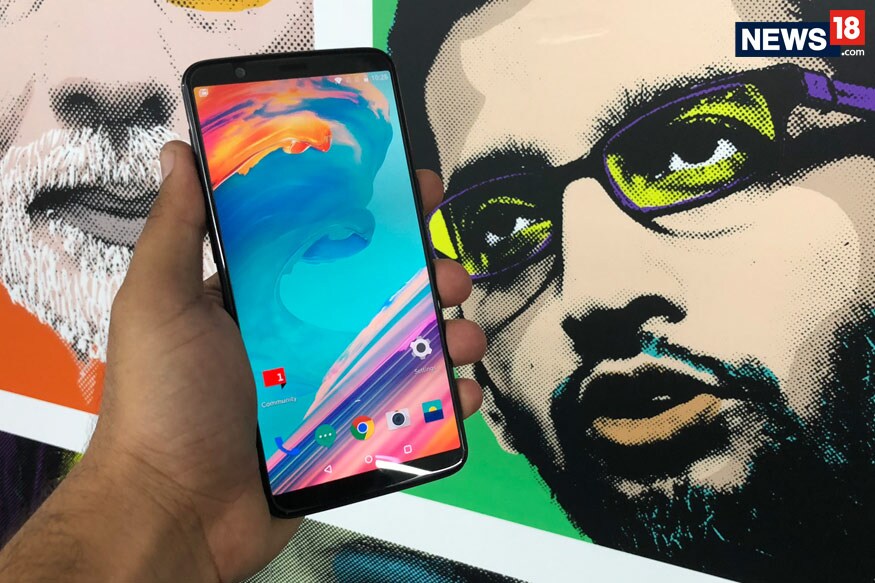 OnePlus 5T Launched: 6-Inch Bezel-less Display, Improved Dual Camera And More (image: News18.com)
Back in 2017 when OnePlus released the OnePlus 5 it was received with much fanfare among its own community as well as people who were waiting to buy the new one than the old OnePlus 3T. It had it all, a Qualcomm flagship processor, dual camera and a slim design. But still, it wasn't the perfect phone that they were waiting for. Options like the Honor 8 Pro in India gave some serious competition to this device. So, OnePlus decided to repeat 2016 by launching the T variant of the OnePlus 5. And in India, the device will roll out on sale on November 21. We have been using the device for a week now and here's what we think about the all-new OnePlus 5T.
Looks
The OnePlus 5T looks almost identical to the OnePlus 5, but the changes are in the details of this device. For starters, the camera bump at the back is a little tapered on the 5T. The device also feels more balanced in the hand. The seamless aluminium unibody of the OnePlus 5T is both functionally and visually slim. As was done on the OnePlus 3T black edition in 2016, the OnePlus 5T comes with three dark coatings, 14 microns thick, achieve its Midnight Black colour which does look stunning. Also, at the back of this device, you find a fingerprint scanner which was a bit of a surprise to us because it suddenly starts looking like any other device out there on the market. But, it surely is not an eyesore and is as functional as the one on the OnePlus 5.
Display
OnePlus 5 was missing out on the bezel-less display, and yes the OnePlus 5T comes with one. The OnePlus 5T introduces a Full Optic AMOLED Display with an 18:9 aspect ratio, and it is really bright.It also boasts an 80.5% screen to body ratio. The display is also measured at 6.01-inches, that makes it one of the biggest screen sizes you can buy on a flagship smartphone. The OnePlus 5T's Full Optic AMOLED Display features a new Sunlight Display as well that adapts automatically to harsh light to deliver a smooth viewing experience.
News18.com Presents Tech and Auto Awards 2017 | Vote For Your Favourite Smartphone, Car, Two-Wheeler And More!
India's 1st Tech And Auto Show Awards 2017 | Vote And Win a Smartphone
Dual-Cameras
The OnePlus 5 was not the strongest when it came to its dual-camera. On the OnePlus 5T, the company has made some improvements to better it and it is quite visible as well. OnePlus has swapped the OnePlus 5's telephoto lens with a secondary camera, equipped with a large f/1.7 aperture that focuses on low-light photography on the OnePlus 5T. The OnePlus 5T's new secondary camera also comes equipped with Intelligent Pixel Technology, which we first implemented in the OnePlus 3T's front camera. OnePlus claims that the OnePlus 5T's secondary camera merges 4 pixels into one, reducing noise in low-light environments and enhancing clarity. This allows you to capture photos with clarity even after the sun goes down. We tested this claim and were quite surprised at the enhancement on the camera front that the OnePlus 5T offers over the OnePlus 5. The OnePlus 5T captures video in up to 4K resolution and is supported by Electronic Image Stabilization (EIS) which compensates for shaky movements while recording as well.
Front Camera
The OnePlus 5T retains the 16 MP sensor that was seen on the OnePlus 5. In low-light environments, you can choose to have the screen flash to provide more light for selfies. We were happy then with the selfie capabilities of the OnePlus 5 and the experience was just a little better as now you can take 18:9 aspect ratio selfies with the OnePlus 5T.
News18.com Presents Tech and Auto Awards 2017 | Smartphone of Year: Samsung Galaxy S8 or iPhone 8 Plus? Vote And Win
Face Unlock
We just knew this was something that OnePlus would not miss on especially after Apple iPhone X. OnePlus calls this one Face Unlock, and it is super fast. In fact faster than the iPhone X. It is easy to set up as well and the only problem is that unlike the notification panel that's visible on the iPhone X even after its unlocked and you have to still swipe to open, on the 5T it lands you directly on the home screen. This can be a good and a bad thing as if one does not want to unlock their phone and just see notifications, that's only possible if you keep the double-tap to wake function on. And we do fail to understand why on Android devices which are as beautiful as the OnePlus 5T, product engineers never work on reducing the number of taps on the screen.
Watch: First Look: OnePlus 5T
Battery
Of course, it comes with DASH charging and it's super quick as well. The OnePlus 5T offers a 3300 mAh battery and lasts a day despite having a bigger and brighter screen.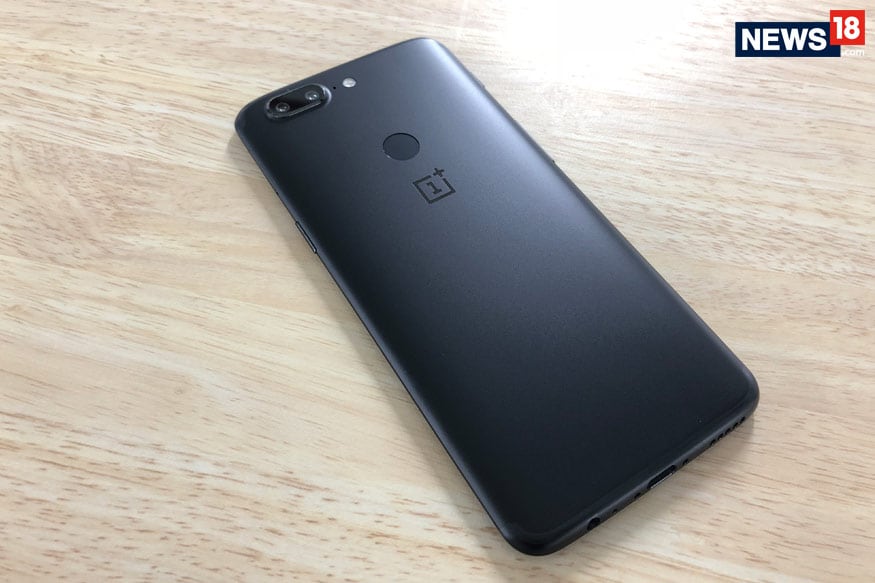 Specifications
Just like the OnePlus 5, the 5T comes with a stock Android operating system that's still on Nougat. The processor is also the same by Qualcomm on the OnePlus 5T. The performance of the Qualcomm Snapdragon 835 (Octa-core, 10nm, up to 2.45GHz) is still as good as it can get on a smartphone. For all the RAM junkies, yes this one gives you colossal 6GB and 8GB RAM options with 64GB and 128 GB of storage. On paper, it has it all and in reality as well will not leave you disappointed.
What do we think?
OnePlus 5T has been launched at a starting price of Rs 32,999 for the 64GB storage variant. The upper-end variant carries an 8GB RAM coupled with a 128GB storage and costs Rs 37,999 in India. Considering what OnePlus is offering here, the OnePlus 5T checks all the right boxes and can be a natural choice for anyone who does not have Google Pixel 2 XL money. People with OnePlus 5 will also be tempted to get the 5T and it won't be a bad thing because things that were missing on the OnePlus 5 and now there on the 5T with a twist of Face Unlock as well.
News18.com Presents Tech and Auto Awards 2017 | Tech Personality of the Year: Dr. Karan Jani or Vijay Shekhar Sharma? Vote And Win
Watch out for our full review of the OnePlus 5T in the coming days.
Also Watch: OnePlus 5 Review
| Edited by: Siddhartha Sharma
Read full article
Countdown To
Elections Results
To Assembly Elections 2018 Results