Philips Series 5000i Review: This is Two Air Purifiers in One, For Your Home
The Philips Series 5000i is a premium air purifier that delivers on the performance, every second it remains switched on.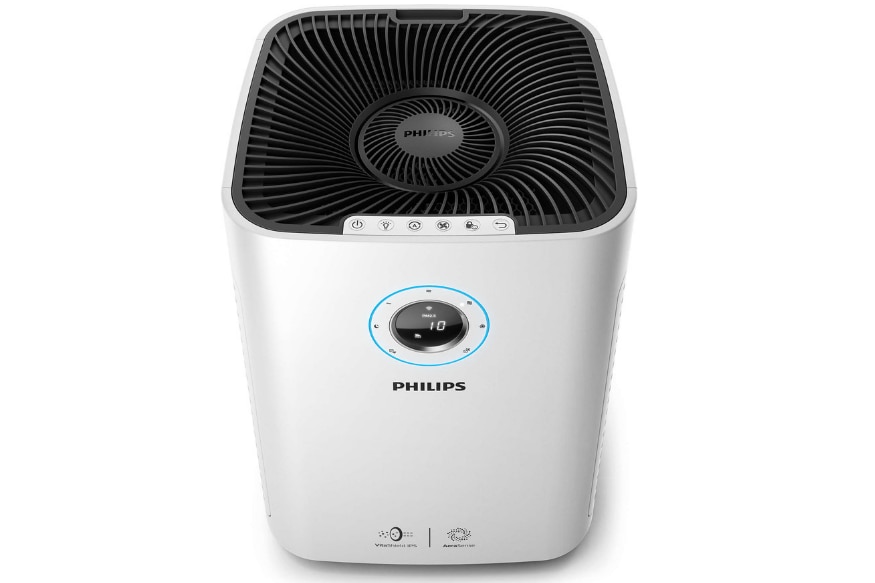 The Philips Series 5000i is a premium air purifier that delivers on the performance, every second it remains switched on.
Indoor air pollution is a big problem, irrespective of season. But make no mistake, this problem becomes significantly worse in the cooler weather and in winters. And it is winters that we approach. Inside your home, are a combination of air polluting sources such as gas, coal and wood, outdoor pollutants streaming in, cooking smoke and household cleaning products among other things—and all of these have in some way or the other been linked to respiratory disease, stroke and cancer as well. If you use an air purifier inside your home, the unclean air will pass through a series of filters in the air purifier, which will capture pollutants such as dust, viruses and bacteria, particles which are otherwise unseen to the naked eye, volatile organic compounds, gases, pet dander, allergens, smoke, paint fumes and more. But no one purifier sits all room sizes in our homes. If you need a powerful purifier for larger rooms, or rooms which have considerable human movement or activity, the Philips Series 5000i purifier (Rs49,995) is poised well to do the job.
The Series 5000i (the AC5659/20 variant specifically) has a rather refreshing design. Unlike a lot of purifiers that tend to be taller vertically, this is more squarish in design, which means it is not exactly tall, but a tad wider than most of the traditional designs. Nevertheless, it is compact and should fit between pieces of furniture as well with ease. This type of design has a distinct advantage—there are air intake vents on either side, which means it can suck in more quantity of unclean air than traditional purifiers, which is then run that through two separate pairs of filters. The more, the better, simply put. Philips has added four wheels underneath the Series 5000i air purifier, which makes it a breeze to move these around and also for regular cleaning on the floor behind wherever you place them.
In terms of the performance, the Series 5000i is meant for large rooms and has a powerful 500 m³/h clean air delivery rate (CADR). There is a pre-filter, a thick and high quality HEPA filter (the texture and volume of the filter when you hold it tells a lot about the quality, and this is true across air purifiers) and an activated carbon filter. The fact that this set of filters are present on either side air intake vents of the Series 5000i means it can turn around the room's air much quicker than other purifiers which have just one set of filters. The performance of this purifier is good enough for room sizes as large as 645 sq. ft., which means large halls such as the living and dining room. It also has a gas sensor, to detect and eliminate harmful gases such as toluene, VOC, and odors. This is ideal for large hall spaces, and it maintains excellent air quality even if there is activity in the same space. The Philips Series 5000i runs silently for the most part, and you'll only notice the fan speeds at the highest setting—the auto mode will push it that much only if it detects really poor air in the room.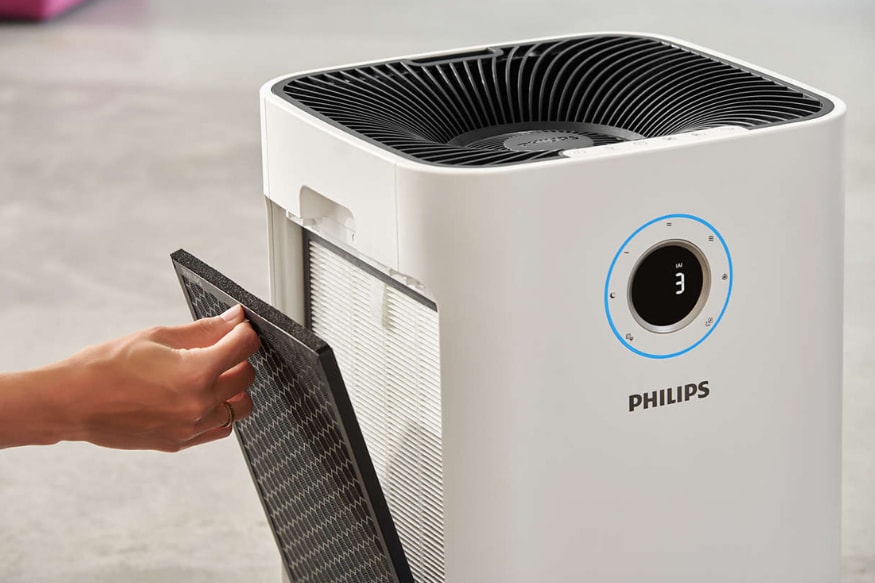 In many ways, the Philips Series 5000i competes with the Honeywell AirTouch S8 (around Rs33,990) which has a CADR of 300 m3/h and works well in room sizes as large as 450 sq. ft. in size.
The Series 5000i is a smart purifier. This has built-in Wi-Fi connectivity, and can connect to your home Wi-Fi and relay the air quality data to your phone. It is a bit perplexing though that Philips doesn't have its own app for control its range of smart air purifiers—the way Honeywell, Dyson and Xiaomi do, for instance. Instead, Philips relies on the Air Matters app (free for Android and iOS) for accessing the constantly updated air quality data from the room the purifier is installed in, the active purifier mode, detailed air quality stats, how much filter life remains for each filter and also the ability to control all features of the purifier from your phone, anywhere in the world. You can basically switch on the purifier before you reach home after work in the evening, and be greeted by clean air.
It is hard to put a number to the value of clean air. This is a premium air purifier that delivers on the performance, every second it is switched on. We verified the performance through a third-party air quality monitor placed in the room the Philips Series 5000i purifier was running, and it was able to maintain the air quality of a living room at a brilliant 7μg/m3 of particulate matter (PM)—which it brought down from an unhealthy 92 μg/m3 in less than 20 minutes. The high quality filters make all the difference. In many ways, this is two air purifiers in one, and the performance makes it worth every rupee that you spend on it.
Get the best of News18 delivered to your inbox - subscribe to News18 Daybreak. Follow News18.com on Twitter, Instagram, Facebook, Telegram, TikTok and on YouTube, and stay in the know with what's happening in the world around you – in real time.
Read full article