Photographers Are Impressed With The Apple iPhone XS Camera; Your Move, Google Pixel
Professional photographers believe the iPhone XS can replace the DSLR, and the new improvements have made a genuine impact. Has this given the upcoming Google Pixel 3 a fresh new problem to think about? Nevertheless, we expect it to come well prepared.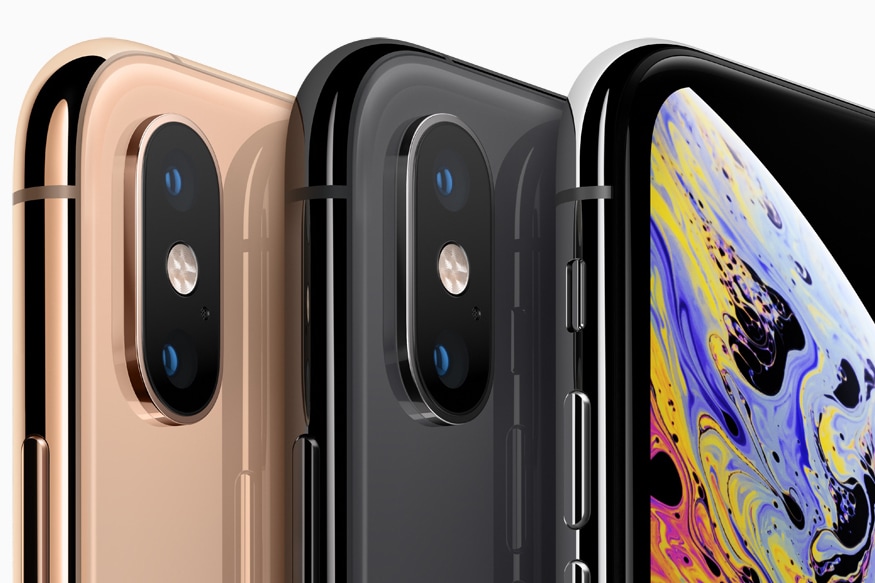 Professional photographers believe the iPhone XS can replace the DSLR, and the new improvements have made a genuine impact. Has this given the upcoming Google Pixel 3 a fresh new problem to think about? Nevertheless, we expect it to come well prepared.
The new iPhones have arrived in India, not soon after their official unveiling in Cupertino earlier this month. However, they cost a pretty penny, which means it has to make all the more effort to justify its price tag. One of those justifications come from the new camera system. Some like it. Some don't. Apple's latest imaging setup comprises new hardware, better image processing software behind the scenes, an even more powerful neural engine, and one that is capable of doing trillions of computations to produce images that rival DSLR quality. Incidentally, computational photography is a term made popular with the Google Pixel phones. And that brings us neatly to the upcoming third generation of Google's Pixel smartphones. The Pixel 2 series of Android phones made by Google, have arguably the best camera in the Android ecosystem. Its party piece is the extremely smart artificial intelligence (AI) based processing that makes photos look like undoubted wallpaper material. It is expected that the upcoming Pixel phones will be even better. As things stand, Apple has fired the first shots as far as the camera stakes go, for 2018 and beyond. Your move now, Google.
A quick delve into the iPhone XS hardware first. The dual 12-megapixel cameras seem as before. The iPhone XS and the iPhone XS Max also have two vertically aligned 12-megapixel cameras at the back, of which one is an f1.8 wide angle lens and the other is a f2.4 telephoto lens. At the front is a 7-megapixel front-facing camera, also sometimes referred to as the FaceTime camera (the reference comes from Apple's own video calling application) and is one part of the complex TrueDepth face recognition tech as well as selfie portraits.
A photo to represent the depth that the iPhone XS camera can capture (Photo: Varun Aditya)
But what is new are the image sensors, the lenses, the new pixels are larger 1.4 microns as compared with 1.22 microns earlier which means better sensitivity to light, new Smart HDR that works without needing user intervention and a brand-new image signal processor that comes as part of the new A12 Bionic chipset. Smart HDR is already making its presence felt with photographers. "Most of the time I shoot outdoor in at least 3 to 4 different lighting situations. And in the forest, the shadows and highlights are always next to each other. Smart HDR takes multiple photos at different exposures, then picks the best exposure for each part of the scene. The result is an image that is perfectly exposed everywhere," says travel photographer Varun Aditya. Aditya won Nat Geo's Nature Photographer of the Year for Animal Portraits in 2016. Bengaluru based Ashish Parmar, who has been a photographer for 22 years says that Smart HDR has made a difference and it means "no more missing details in shadow and mid-tones."
A portrait mode photograph clicked with an iPhone XS (Photo: Ashish Parmar)
Then there is the small matter of Portrait photos—how much can you blur the background, and how real does it look. In a physical camera such as a mirrorless or a DSLR, a higher number of the f-stop setting (usually written as f-and then a number) means that a smaller aperture will open for the light to come in, which means for a wider depth of field as the camera zones in to focus on the subject. For instance, a setting of f1.4 in the camera would mean that the subject in the photo would be in focus, while the background would be blurred in comparison. If however you were to dial the setting to f10, the background will also be in focus, thereby reducing any blurring of the background. Mumbai based photographer Siddhartha Joshi, who is a designer by profession and also a travel photographer, says that the Portrait Mode on the iPhone XS with the ability to control the Depth Effect in a portrait photo, including ones that you may have shot already, is a "game-changer". Aditya adds that the metering of the Portrait photos done by an iPhone XS give a sort of bokeh effect that professionals usually get from much larger professional cameras.
A photo which utilises the Smart HDR mode in the iPhone XS (Photo: Siddhartha Joshi)
When we usually talk about a smartphone camera, optics and the software related to the camera is what usually is the point of discussion. However, Joshi raises a very interesting observation, wherein he says that the iPhone XS Max's 6.5-inch display (the largest ever in an iPhone), "helps in better viewing, better composition before taking pictures as well as precise post-processing of images."
With the Google Pixel 3 series of phones expected to arrive next month, expect them to pack in even more powerful camera hardware, and that will team up with the already mind-boggling-at-times artificial intelligence and machine learning based correction editing tools. While it is still anyone's guess if the Pixel phones will switch to a dual camera setup or still persist with a single camera, we can be quite assured that they will up the game. Surely, they would have the iPhone XS in their sights.
Also Read | Apple iPhone XS Review: Android Phones Will Still Follow The iPhone
Also Read | Apple iPhone XS Max Review: The Best iPhone, Ever. Period.
Get the best of News18 delivered to your inbox - subscribe to News18 Daybreak. Follow News18.com on Twitter, Instagram, Facebook, TikTok and on YouTube, and stay in the know with what's happening in the world around you – in real time.
Subscribe to Moneycontrol Pro and gain access to curated markets data, trading recommendations, equity analysis, investment ideas, insights from market gurus and much more. Get Moneycontrol PRO for 1 year at price of 3 months. Use code FREEDOM.
Read full article