Pokemon 'Stars' May be The First Pokemon Game For Nintendo Switch
As per rumours, "Pokémon Stars" would be a combined and remastered version of joint 3DS releases "Pokémon Sun" and "Pokémon Moon."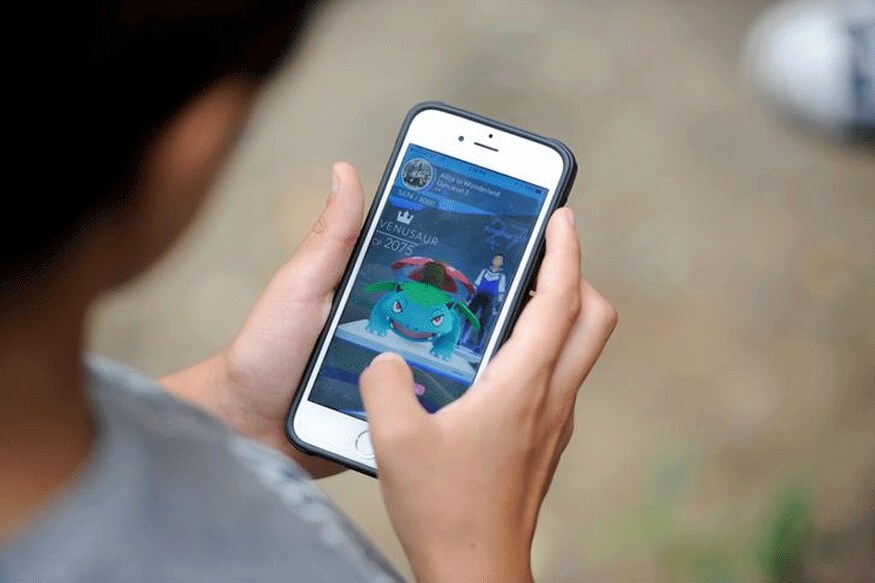 Image for representation only. (Photo: Reuters)
A new core entry to the wildly successful "Pokémon" franchise is on its way, but it's now expected to take more than a year to arrive, and Nintendo isn't saying what form it will take. Is Holiday 2018 too soon?
In November 2016, four months before Nintendo launched its latest console, fresh rumours began to circulate about a "Pokémon" game for the new system.
Released in March 2017, the Switch consolidates Nintendo's home and portable console interests.
It's a home console that players can take on the go -- it has a built-in screen and a TV dock for use with larger displays.
The core "Pokémon" franchise has released on each successive Nintendo handheld, from the original Game Boy to the contemporary clamshell 3DS. So where's the Switch game?
With rumours arriving via eurogamer.net, "Pokémon Stars" would be a combined and remastered version of joint 3DS releases "Pokémon Sun" and "Pokémon Moon."
At that point, it was expected late 2017, and key precedents for the move had already been established: earlier entries to the Pokémon franchise had been reissued as combined editions, and Nintendo uses remasters and dual launches from its "Legend of Zelda" franchise to encourage console upgrades.
Watch The Tech And Auto Show: Episode 2
Also read:
Top 5 Latest Samsung Galaxy Android Smartphones Under Rs 20,000
Now it seems that 2018 represents the earliest opportunity for "Pokémon Stars" or its equivalent, after The Pokémon Company's co-founder promised a "core Pokémon [role-playing game] title on Nintendo Switch" that "may not release for more than a year"
That dovetails with Nintendo's deliberate spacing of key releases over the course of the Switch's first year.
With the Switch enjoying a strong launch alongside "The Legend of Zelda: Breath of the Wild," "Mario Kart 8" arriving in April, "Splatoon 2" set for July and "Super Mario Odyssey" primed for October, there's no need for "Pokémon" to crowd the market.
Beyond "Super Mario," E3 2017 saw Nintendo announce "Yoshi," "Kirby," "Fire Emblem Warriors" and "Metroid Prime 4" for 2018.
Does that push "Pokémon" into 2019? Not necessarily.
Of those, only the "Metroid" core franchise predecessor, "Other M," was granted release towards the year's end -- the sort of timeframe usually favored by "Pokémon" -- so there's still space for "Pokémon Stars" to debut late on in 2018, "more than a year" from the time of Ishihara's announcement.
But the brand's pull is so strong that Nintendo can make fans wait for longer if it wants. And if they have to, then that's what they'll do.
Also read:
Top 5 Latest Samsung Galaxy Android Smartphones Under Rs 20,000
Also Watch
Read full article