Project Dragonfly: Google Employees Aren't Impressed, But Will Conscience Trump Money Matters?
It is pure conjecture at the moment that Google is trying hard to get into China, and the company hasn't denied it. But the people in the company who are making the tech seem to have a conscience, as proved in the recent Project Maven weapons instance too.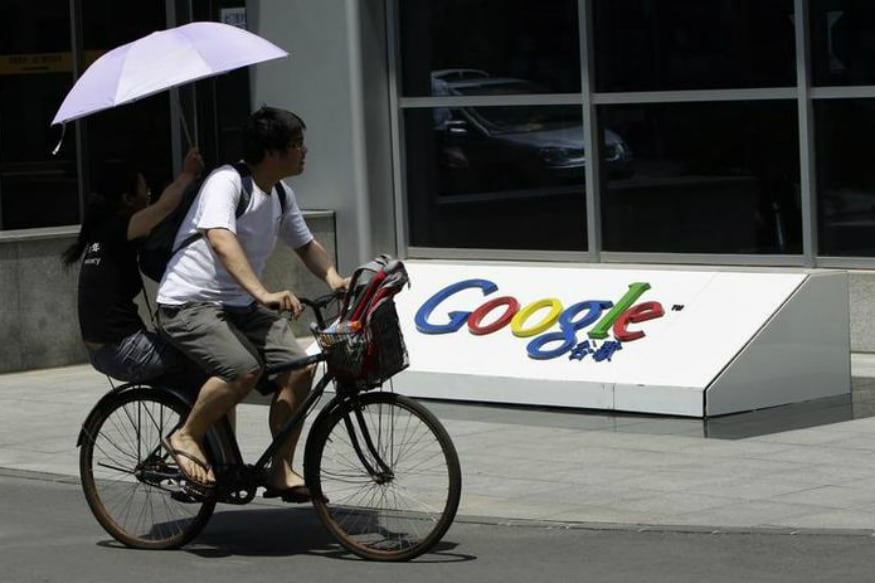 Google Returns to Apple Watch With Note-Taking App (photo for representation)
There are persistent reports that Google is working on a search app and a news app that will be scrubbed to comply with the Chinese web censorship laws. The idea is to put forward a neat enough package which the Chinese authorities will find in-line with the laws, thus potentially marking Google's return to China. Specifically, Google Search returning to the country. It might look and feel like the Google Search that we use on our computers and phones, but behind the scenes, it'll be a lot different/ Replace scrubbed with censored, and you get the whole picture. Basically, Google could remove all references of human rights record, Tibetan independence, muzzling opposition views, the lot, from any and all search results.
While Google has not yet confirmed if it is indeed making a China-specific version of Search and whether the Chinese government does actually roll out the welcome mat for Google, there is a sort of consistency about the developments which are believed to have been labeled "Project Dragonfly" within Google. At a townhall meeting on Friday, Sundar Pichai, the current Chief Executive Officer of Google, reportedly didn't exactly deny the rumors. "We are not close to launching a search product in China. And whether we would do so or could do so is all very unclear. But the team has been in an exploration stage for quite a while now and I think they are exploring many options," reports CNN. A townhall meeting involves all employees of the company, generally. Perhaps no surprise that Pichai used the townhall meeting to get the message across.
No surprise then, as this comes just after Google's own employees are reportedly not pleased at all. In a letter believed to have been obtained by the New York Times this week, more than 1,400 Google employees have signed off on the demand for more information on the ethical consequences of building a search version for China, which censors results. "We urgently need more transparency, a seat at the table, and a commitment to clear and open processes: Google employees need to know what we're building," the letter said.
Expectedly, most people watching this development are not pleased. While Google continues to speak of it in hushed voices, Project Dragonfly's potential existence is worrying people.
"It will be a dark day for internet freedom if Google has acquiesced to China's extreme censorship rules to gain market access. It is impossible to see how such a move is compatible with Google's 'Do the right thing' motto, and we are calling on the company to change course. For the world's biggest search engine to adopt such extreme measures would be a gross attack on freedom of information and internet freedom. In putting profits before human rights, Google would be setting a chilling precedent and handing the Chinese government a victory," says Patrick Poon, China Researcher at Amnesty International, a London-based non-governmental organization focused on human rights.
There is also the big question about how much censorship is censorship. What would Google will do about the data users in China, which it accumulates over time? The potential safeguards are under the scanner. Would Google simply comply every time the authorities came calling, and hand over user data?
As they say, there is perhaps no smoke without an actual fire. Burning somewhere.
But if all this is true, why would Google want to return to China?
The new leadership at Google has a different vision. Google co-founder, Sergei Brin, considering his Soviet roots had likened China's methods bore the "same earmarks of totalitarianism," in an interview with The Guardian in 2010. In stark contrast, Sundar Pichai looks at China has an opportunity instead. China has 772 million internet users, according to the China Internet Network Information Center (CINIC). And they all represent an opportunity. Pichai even attended the World Internet Conference in China in December last year as well as the China Development Forum in March this year—here, he praised China's AI prowess, and also hinted at plans for a larger team in China. Is that what is unfolding now?
Then there is the small matter of Baidu, which offers a gamut of cloud-based web services, a search engine and AI products, and is pretty much ruling the Chinese internet space. Baidu CEO Robi Li has already made his stance very clear on Google's speculated entry into China. "If Google decides to return to China, we are very confident we can just PK and win again", on his verified WeChat account. PK is a Chinese slang for "player-kill", which originated from gaming references.
One of the ways of doing the dirty work of restriction and censorship, would be to deploy algorithms to blacklist websites and blogs based on certain keywords and phrases, which may be uncomfortable for the Chinese leadership. If Google was to return to China, it will have to eliminate from search and news, what the Communist Party of China doesn't want you to read about, see or hear.
Incidentally, this isn't the first time Google would be complying to Chinese laws. When Google did enter China in its previous innings there in 2005, it did comply with certain censorship guidelines, until 2010 when the company shifted base from mainland China to Hong Kong. That was because Google co-founder Sergey Brin was the least bit impressed about the sophisticated phishing attack on Google services—designed to target information of Chinese human rights activists. But that was perhaps the trigger, to something which was already in motion. Baidu, now very synonymous with popular Chinese web services, had come, seen and conquered all. Google Search share was shrinking considerably.
"For a foreign company to move from one country to another, it's not just changing the look, feel, culture and language. If your app is in the U.S., you might start promoting on Facebook, but that entire skill-set is useless in China. You have to learn how to promote using WeChat. And the way you build a community, do customer service, is all different," Lee Kai-Fu, head of Google in China at the time of its withdrawal, had publicly said soon after Google's China exit.
Google isn't the only tech giant looking towards China with hope, and the potential to set the cash registers ringing. Doing business in China and staying on the right side of the Chinese government officials could prove to be very profitable. China has a population of 1.3 billion, the largest number of internet users in the world. No wonder then, that the Silicon Valley wants to get in.
Facebook has been trying for a while now—Mark Zuckerberg even jogged through a smog filled Beijing two years ago, but has yet been unable to get Facebook through, even in a tweaked or watered-down version. Apple has had to remove virtual private networks (VPN) apps from the Chinese App Store, which allowed users to jump over the great firewall and access apps as well as services otherwise restricted or banned. Apple has also had to shift the iCloud accounts of Chinese iPhone users to a data center in China—the Chinese authorities can now simply ask their legal system to demand that Apple hands over the keys to any data they wish to access. Until now, this data was always stored in the United States, meaning that any government or law enforcement authority looking to access the information belonging to the owner of any iCloud account based in China, they would have had to go through the legal process in the US. Tesla has had significant success through. Elon Musk and his company are investing as much as $5 billion in China to set up a Gigafactory primed to produce 5,00,000 vehicles a year. But then again, China doesn't have to censor what Tesla does—and the Gigafactory does a lot for the Chinese social system in terms of jobs and more money.
What also hasn't changed since Google left China the last time out, is the presence of Baidu. The Chinese search engine, with close ties to the authorities, now has as much as 80 percent of the share. And that is a mountain that Facebook, Apple and Tesla don't have to climb. US President Donald Trump and Chinese leader Xi Jinping are expected to discuss U.S.-China trade sometime in November, and could the Google Project Dragonfly come up for discussion in that meeting?
Even if Google was to find a solution for everything else or potentially decide to compromise its conscience for a while even, it'll still have to contend potentially with a workforce backlash—the same workforce also made its feelings very clear on issue of artificial intelligence being used to develop weapons. Google employees had spoken out against its involvement in a Pentagon program that uses artificial intelligence to improve weaponry—that was known as Project Maven, back in April. By June, Google had officially said it would not renew a contract with the Pentagon for the A.I. work. Perhaps, the Google employees hold the keys to this mystery.
Also read: Elon Musk And Google DeepMind Signing Pledge against AI Weapons is a Step Towards Ethical AI
Get the best of News18 delivered to your inbox - subscribe to News18 Daybreak. Follow News18.com on Twitter, Instagram, Facebook, TikTok and on YouTube, and stay in the know with what's happening in the world around you – in real time.
Subscribe to Moneycontrol Pro and gain access to curated markets data, trading recommendations, equity analysis, investment ideas, insights from market gurus and much more. Get Moneycontrol PRO for 1 year at price of 3 months. Use code FREEDOM.
Read full article