PUBG Battle: Sony PlayStation And Microsoft Xbox Betting Big on The Game's Popularity
After debuting on PC, making its mark on mobile, and spending a year on Xbox, "PlayerUnknown's Battlegrounds" is coming to PlayStation 4 on December 7.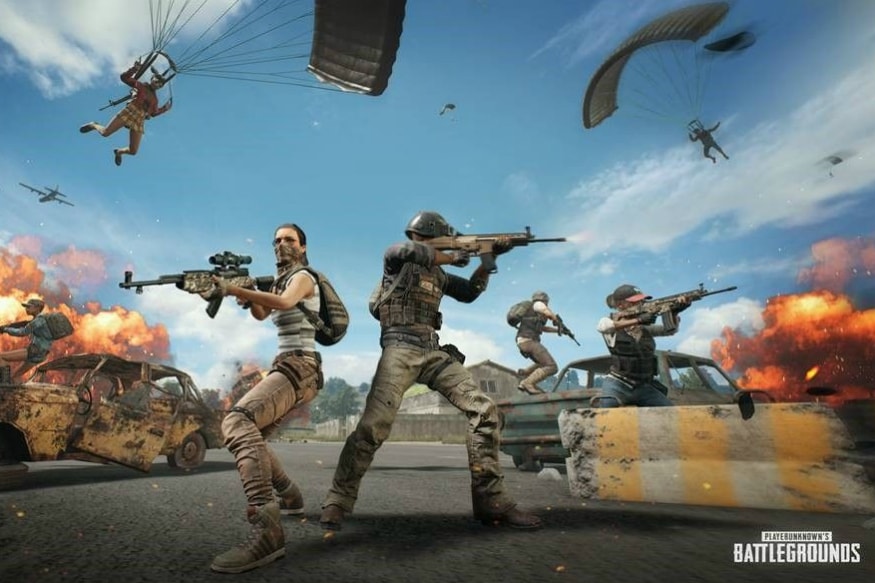 PUBG Mobile: Thane Police Warns Group of PUBG Players Who Put up Posters to Mark Their Territory
When "PlayerUnknown's Battlegrounds" arrives on PlayStation 4, it'll be contending with over a year's worth of fandom for free competitor "Fortnite," as well as the more recent releases of "Call of Duty: Black Ops 4," "Red Dead Redemption 2," "Fallout 4" and more. Perhaps that's why PlayStation is teaming up with PUBG Corp to offer a physical Blu-Ray release and not one but three digital editions -- plus pre-order bonuses that let players sport clothes and backpacks from hit PlayStation franchises "Uncharted" and "The Last of Us."
It's also been thought that "PUBG" on PlayStation 4 might feature in some capacity at December 6th's combined awards gala and promotional preview event, The Game Awards, and a December 7th date certainly fits in with that assessment. The Xbox One edition of "PlayerUnknown's Battlegrounds" launched out of an early access program on December 12, 2017, making it just short of 52 weeks since then when "PUBG" debuts on console rival, the PlayStation 4.
After both launched in late 2013, the PlayStation 4 is understood to have demonstrated its victory over the Xbox One's total sales tally by October 2015, when Microsoft stopped publishing sales figures. However, Xbox is now moving to make the best of a new cycle in which big PlayStation 4 exclusives are less frequent -- perhaps due to a potential 2019 PlayStation 5 announcement -- while the Xbox One continues to push recent and upcoming exclusives.
At the weekend, Xbox moved to preserve its established "PUBG" advantage by announcing it would be included in the $9.99 monthly Xbox Game Pass (a separate $9.99 Xbox Live subscription is required for general online multiplayer.)
Get the best of News18 delivered to your inbox - subscribe to News18 Daybreak. Follow News18.com on Twitter, Instagram, Facebook, TikTok and on YouTube, and stay in the know with what's happening in the world around you – in real time.
| Edited by: ---
Read full article