PUBG Mobile Vikendi Snow Map Now Available For Android And iOS in India: Everything You Need To Now
PUBG Vikendi snow map is the fourth map that has been added to PUBG mobile after Miramar, Erangel, and Sanhok.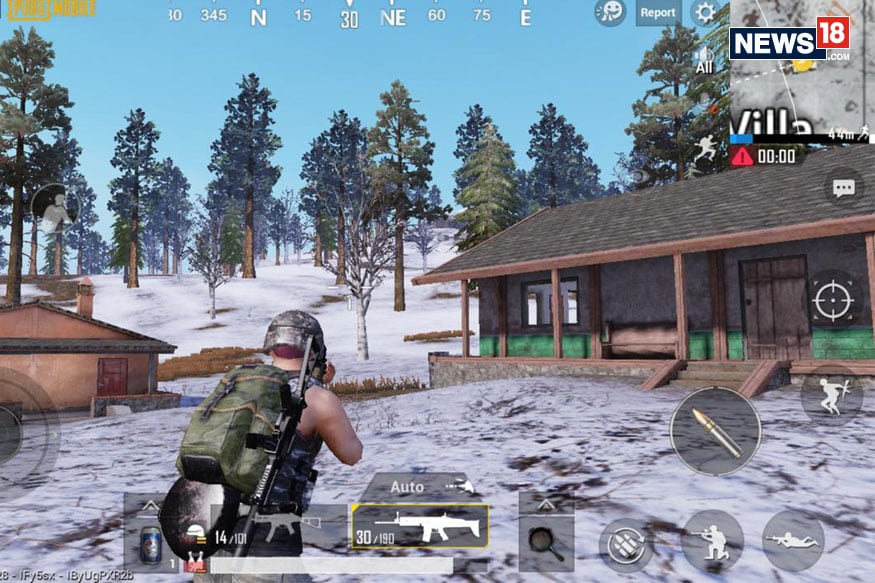 PUBG Lite Open Beta Launched: Play as Solo, Duo or Squad in Third Party Play Mode
PlayerUnknown's Battlegrounds (PUBG) Mobile's Vikendi snow map is finally available for matchmaking for Indian gamers. Vikendi snow map is the fourth map that has been added to PUBG mobile after Miramar, Erangel, and Sanhok. Earlier on December 20, support for a 6km x 6km Vikendi snow map was added with the PUBG Mobile 0.10.0 update. The new update is roughly sized 1.2GB. This new update is now available to download on iOS and Android devices.
To enter the Vikendi Snow Map, you would have to update your mobile app to version 0.10.0, which is now available for all iOS and Android users. Vikendi map is the new snow 6x6 map along with an exclusive snowmobile vehicle. Players will also be able to have a snowball fight on Vikendi's spawn island. The update will also bring two brand new items exclusive to the map; the G36C Assault Rifle (which replaces the SCAR on Vikendi) and the Snowmobile to navigate its icy terrain.
Also Read: Top 5 Smartphones With 8GB RAM to Play PUBG: Xiaomi Poco F1, OnePlus 6T And More
PUBG, now has just as many players as Fortnite at over 200 million users. According to The Verge, PUBG for Mobile now has 200 million users and about 30 million active daily users. This is as many players as Fortnite on PC, Xbox One, PS4, Nintendo Switch and iOS combined. PUBG has recently been named Best Game of the Year in the Google Play rankings. Fortnite does not have an Android app on Play Store.
According to a recent report, PUBG Mobile dominates Asia and China while 30 percent of its revenue comes from the US itself. Additionally, it does not include the number of gamers that bought the title for PC and consoles, which is estimated to be around another 50 million. This could mean that PUBG probably has more players than Fortnite, but there's no assurance since the two companies have not revealed the latest numbers.
Also Read: PUBG Mobile Vikendi Map Now Available For Android And iOS: How to Download, New Features And More
Get the best of News18 delivered to your inbox - subscribe to News18 Daybreak. Follow News18.com on Twitter, Instagram, Facebook, Telegram, TikTok and on YouTube, and stay in the know with what's happening in the world around you – in real time.
| Edited by: ---
Read full article