PUBG Partnership With DC Comics Will Bring Joker And Harley Quinn Characters to The Game
PUBG has announced the DC Comics based characters and now users can choose to play as Joker and Harley Quinn.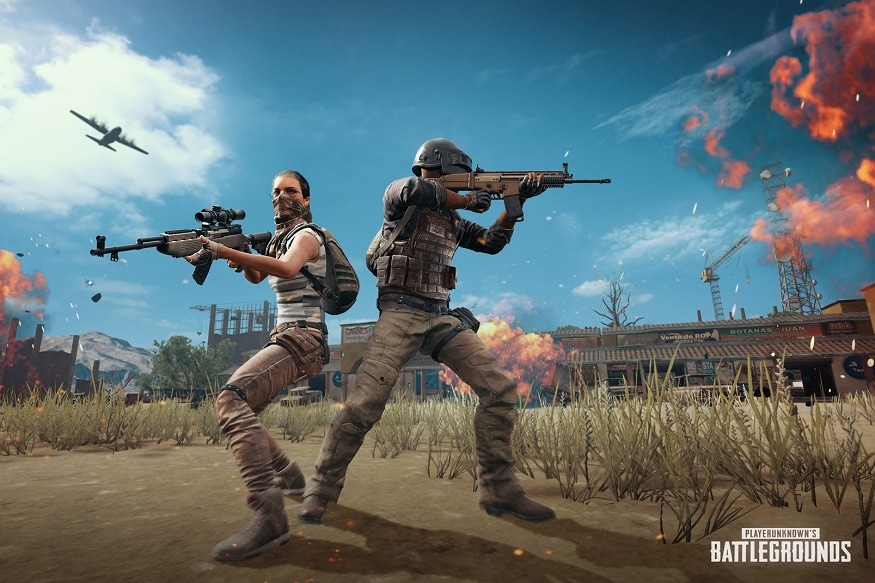 PUBG Mobile And Resident Evil 2 Crossover Are Teaming Up: Watch Video (Image: Player Unknown BattleGrounds)
In collaboration with DC Comics, PlayerUnknown's Battlegrounds commonly (PUBG), is all set to bring the Joker and Harley Quinn characters to the game. PUBG has announced the upcoming DC Comics based characters and now users will be able to play as Joker and Harley Quinn. As per a trailer released on Twitter and YouTube, Joker and Quinn are confirmed to be a part of the update. The collaboration obviously invites comparisons with rival battle royale game Fortnite's Avengers partnerhsip. It introduced a temporary game mode that let players become Thanos, the Mad Titan, and cause a bit of havoc.
"Ok, honey. It's me and you."Live on and play as two of your favorite Suicide Squad heroes, the Joker and Harley Quinn. Coming soon. pic.twitter.com/NWZhXaPBMz

— PUBG (@PUBG) November 6, 2018
The new skins will be initially available for PUBG for PC and Xbox. There's no word on when the skins are coming for PUBG Mobile though. PUBG has shared an official trailer featuring the Joker and Harley Quinn breaking out of a prison in Miramar map. The entire trailer follows through the infamous couple fighting their way out of the prison. It ends with a cop possibly shooting them both while they flee in a car. The video shows the two skins in action with weapons that we associate the characters with, like a baseball bat that Harley has with the words "Good Night" on it.
Additionally, PUBG Mobile is all set to get a new update for its players. The game is expected to get a new weapon, a new vehicle, new weather in Erangel and Miramar, death cam reply, new animations and snow. This information was posted on Reddit by user, u/AtomR, who said that the MK47 was added to the Chinese Lightspeed Beta of the game, along with the Tukshai vehicle. There will be new snow regions and mountains in Erangel map, something similar on the lines of the current autumn area, to add that bit of original touch to the game. A more detailed changelog will appear with the official rollout of the update once PUBG Mobile beta 0.11 is out of the testing phase.
Get the best of News18 delivered to your inbox - subscribe to News18 Daybreak. Follow News18.com on Twitter, Instagram, Facebook, Telegram, TikTok and on YouTube, and stay in the know with what's happening in the world around you – in real time.
| Edited by: ---
Read full article