Qualcomm Has Solved The Biggest Problem For 5G Smartphones
The new hardware will bring superfast internet connectivity to the next generation of smartphones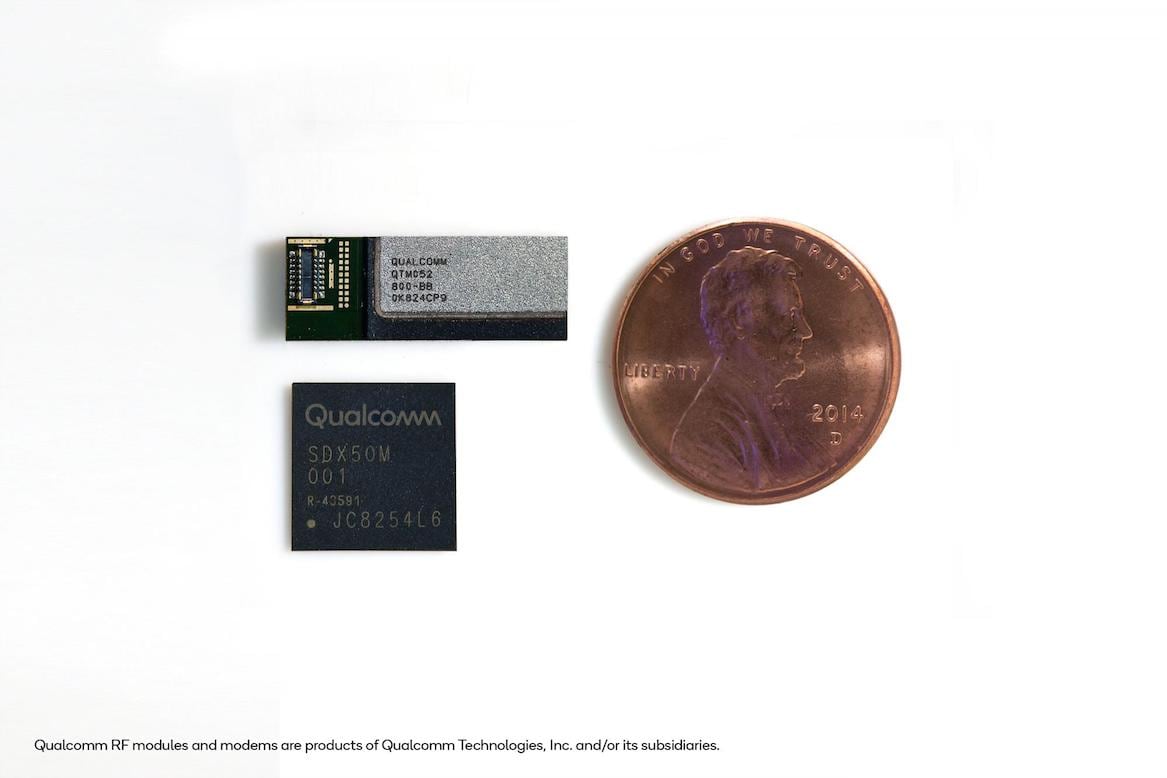 The new hardware will bring superfast internet connectivity to the next generation of smartphones
Qualcomm has solved what was going to potentially be a big problem smartphones—getting the chips small enough to fit in smartphones.
The chipmaker's newest QTM052 mmWave antenna modules is designed for smartphones. Qualcomm claims these to be the world's "first fully-integrated 5G NR mmWave and sub-6 GHz RF modules for smartphones and other mobile devices." The QTM052 mmWave antenna module family and the QPM56xx sub-6 GHz radio frequency (RF) module will pair with the Snapdragon X50 5G modem, which was announced recently.
One of the biggest challenges in tapping millimeter waves (mmWaves) for 5G connectivity is that it is very easy to disrupt a 5G signal. These modules will allow new phones to be compatible with the 5G airwaves, including the shorter-range but faster millimeter wave spectrum and the more reliable but slower sub-6GHz airwaves.
It is expected that the Qualcomm QTM052 mmWave antenna modules will be available with new hotspot hardware later this year, and will become a common spec in smartphones being launched in 2019.
The new hardware can reach download speed as high as 5Gbps for the millimeter wave variant. That is significantly faster than most of today's 4G network, which usually range around 70Mbps of network speeds. Incidentally, the sub-6GHz module's expected speeds would be around 400Mbps.
5G is widely regarded as the next generation of mobile network evolution, and can be anywhere between 10 to 100 times faster to use for uploads and downloads, than the 4G networks that you may be using today. On paper, the speeds on offer are faster than what even most wired broadband networks for homes tend to offer—but a lot of the real-world performance will depend on multiple factors including network congestion at the time and the signal quality at your location.
Read full article