Smartwatches, I've often maintained, are still hardly qualifiable as an essential gadget. Most smartwatches still provide only half-baked smartphone synchronisation at best, and the fitness and health tracking features are either too much or too little for most users, depending on how invested you are in activities. The Realme Watch S Pro, on this note, ticks at least two check boxes right from the onset – one, it is designed to look like a watch and not a gadget; and two, it does not cost a bomb. With that being a pretty good place to start, does the Realme Watch S Pro manage to strike the right compromises at Rs 9,999, and become the budget smartwatch that makes sense for users to buy?
ALSO READ | Samsung Galaxy Watch 3 Review: Despite Quirks, the Best Smartwatch for Android Users
Design, ergonomics: Acceptably sleek, but not particularly suave
The Realme Watch S Pro has the undeniable positive of looking like a conventional watch. It features a stainless steel body that looks fairly sleek in black, but there are obvious areas where Realme has cut costs, such as by using a plastic bottom plate. The two physical buttons to the right offer a solid click feedback, but still don't feel particularly premium. At certified 63.5g weight, the Watch S Pro is not extremely light for round-the-clock wear, but neither is it heavy and intrusive.
The overall Watch feels sturdy enough, but there are small touches that give away its budget bearings.
The overall watch feels built well enough. The screen, for instance, uses an unspecified Corning Gorilla Glass layer for durability and protection from scratches. In our experience of using the Realme Watch S Pro for over 2.5 months, despite a number of bumps and accidental bruises, the screen still looks impressively unscathed. I'm not particularly fond of the somewhat jazzy font used for the watch hour markings, which looks amateurish. The smartwatch looks quite clean otherwise, and the watch straps use the typical interlock to be easily interchangeable.
Display, watch faces: Crisp visuals, plenty of options, but lacks finesse
The Realme Watch S Pro has a 1.39-inch Super AMOLED panel, with 454 x 454 pixels screen resolution. The display looks quite sharp and offers deep blacks, which is what you'd expect from smartwatches in general. The 326ppi pixel density suffices in terms of details on the display, and the overall panel is bright enough for direct sunlight visibility as well. In the overall sense, the Realme Watch S Pro's display is accurate enough in response to touch inputs, and gets its screen sharpness right for the most part.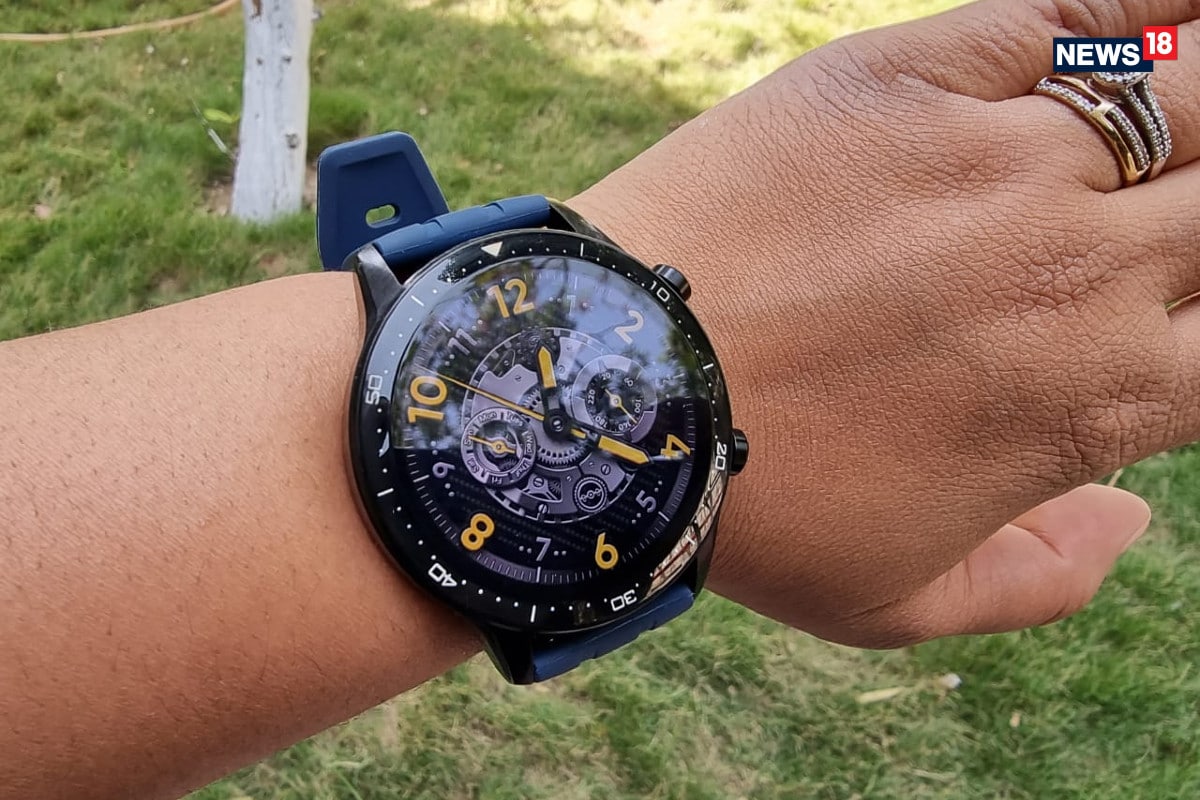 Realme has also claimed to offer more than 100 watch faces on the Watch S Pro, and while it does do so, almost none have finesse and refinement. Most of the chronograph emulating watch faces look too bold or garish, and lack the general chic aesthetics that watch faces of, say, the Samsung Galaxy Watch 3 has on offer. It is also quite irritating that all of the watch faces are not available if you long-press on the home screen. To access most of the watch faces, you will need to access via the Realme Link app, and applying some of them can take up to 15 seconds – a rather annoying delay.
In general, Realme has attempted to maintain a balance between activity watch faces, chronograph, analogue and digital watch face styles, and the variety is quite decent. However, the lack in finesse can be off-putting, and does not make for a good smartwatch experience.
Most of its 'smart' features feel more programmed and automated, than actually smart or intuitive.
Smartwatch features: Hardly enough by any means
The key issue that I have faced with the Realme Watch S Pro is the lack of cohesiveness in terms of it being a smartwatch. For starters, you get notifications mirrored to the watch from your phone, but the only action that you can take here is to read the notification, and access your phone to respond to it. Such a process, as we have known in UX design, is bad, interruptive and unintuitive.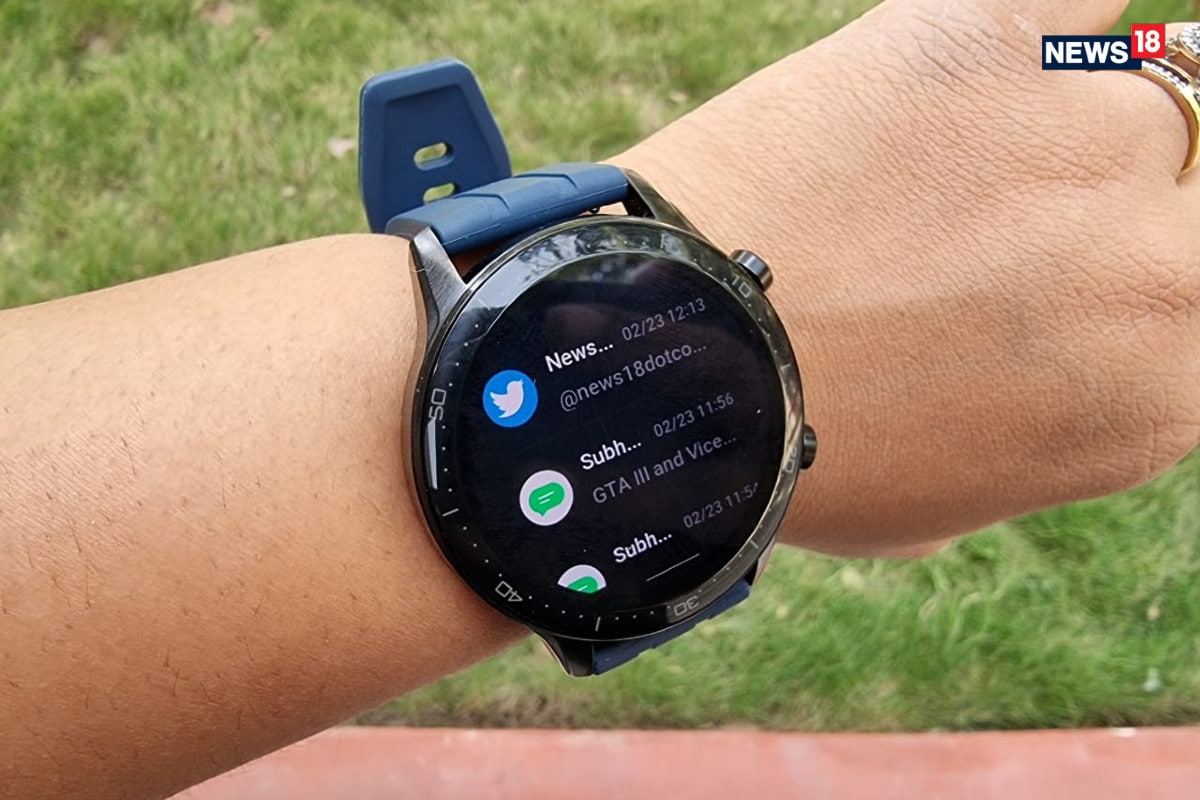 The Watch S Pro, via its Realme Link app, gives you the choice of switching on features such as an Always-on Display. In the latter, you only get two choices to customise the display style – between analogue and digital. While many may find this lacking in terms of overall choice, I personally find this to be enough. You can also configure the watch to receive regular alerts for drinking water and standing up to avoid fatigue – wellness features that are integral to most smartwatches already.
The one major criticism of the Realme Watch S Pro as a smartwatch is that most of its 'smart' features feel more programmed and automated, than actually smart or intuitive. From notifications that you cannot reply or interact with, to no real app support as such, the Watch S Pro is a half-baked smartwatch at best. You get music playback control that thankfully syncs with third party music apps via your phone's audio output, and you can also use the watch as a remote control for your camera. These, however, are fringe features – the real deal would have been notification control and app support, and this one lacks both.
The range of fitness features is fine, but what's more difficult to deal with is the inconsistency of results.
Fitness features: Gets the basics, but far from consistent
The Realme Watch S Pro actually fares better as a smart fitness tracker. You get the essential features including heart rate tracking, step tracking, calorie and sleep tracking, and a range of 15 activities to track. Understandably, the Watch S Pro lacks intuitive, automatic fitness tracking, so you have to manually enable an activity for the watch to track. Given that even devices such as the Apple Watch and the Samsung Galaxy series fail to identify exercises intuitively, the Realme Watch S Pro can be excused for not doing so.
However, whether you would be so willing to excuse Realme labelling this watch with the 'Pro' tag, especially given that a lot of its fitness tracking can be inconsistent at times. For instance, I would be repeatedly prompted that my heart rate is fluctuating between 150bpm (too high) and 50pm (too low) – something that I had manually set alerts for. However, these readings were far from accurate, and such inconsistency can be a bit concerning if you plan to use it for serious fitness tracking efforts.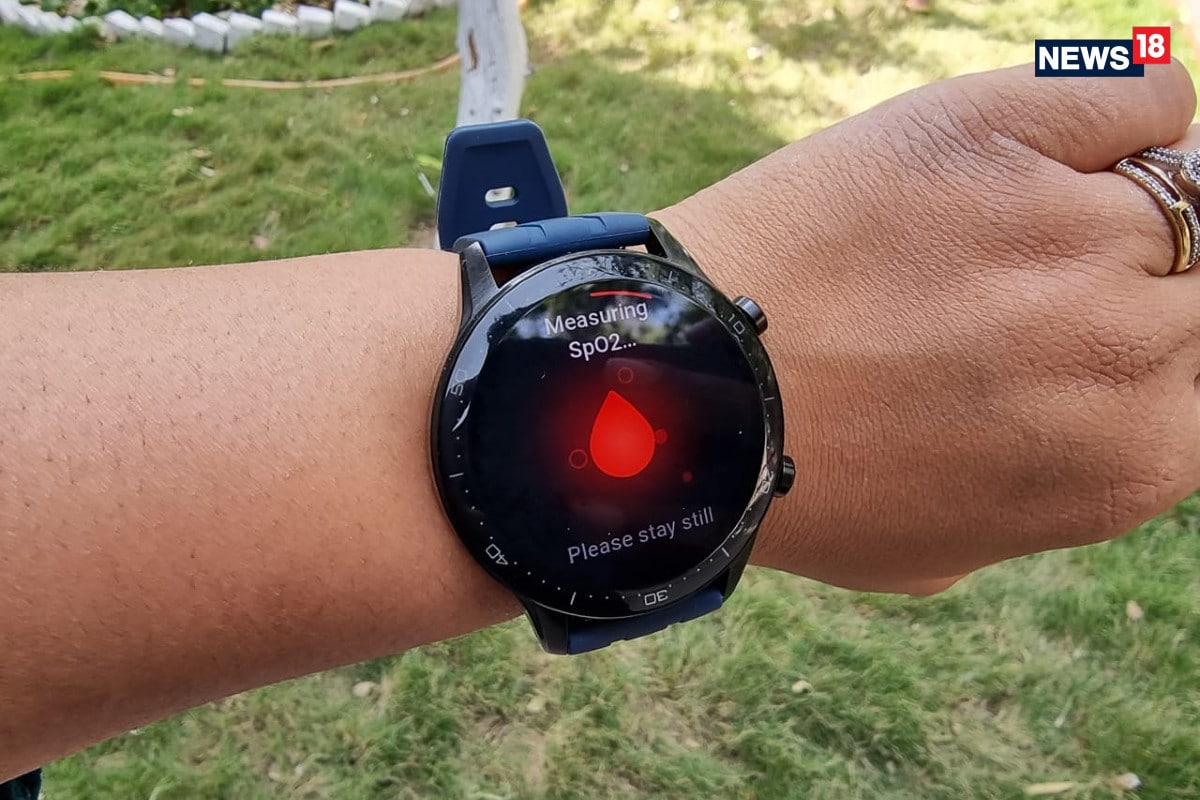 Strangely, the Watch S Pro's SpO2 sensor appears to measure bloody oxygen levels more oxygen more efficiently than pricier rivals at times, and for this, the Realme Watch S Pro may qualify as the most affordable smartwatch with a bloody oxygen tracker – if this is something that is critical as a feature for you. The step count tracker is approximately on point, but here too, there are inconsistencies where the Watch S Pro would simply refuse to register a walking session.
Finally, even when you set it to automatic sleep tracking mode and wear to sleep, the Realme Watch S Pro largely fails to recognise sleep times accurately and actively. In all the time of my usage, I have failed to find a workaround that lets this watch track sleep at all.
Verdict: Too many quirks to wholeheartedly recommend
The Realme Watch S Pro is therefore what its price suggests it is – a compromise on a budget. It looks good but the hour markings use childish font to ruin the finesse. It has over 100 watch faces but none look refined. It scrolls all notifications from your phone but you can't react to any. It has fitness features galore, but quite a few of them are annoyingly inconsistent. Should you, then, really buy the Realme Watch S Pro?
Well, if you must absolutely have a smartwatch and don't wish to splurge, and are okay with the compromises that it makes, the Realme Watch S Pro can still make sense as a first-time smartwatch experience. It gets you accustomed to the handsfree calling experience, and gives you the basic notification access that you can use to avoid looking at your phone at all times. The basic fitness features do add utility, and music and camera control are added perks. It's not entirely unusable, but as an overall smartwatch, the Realme Watch S Pro is not a very cohesive experience.
Read all the Latest News, Breaking News and Afghanistan News here