Reliance Jio Announces Q1 Results, Records Largest Data Subscriber Base in India
Reliance Jio's quarter-1 results show staggering numbers of growth for the company.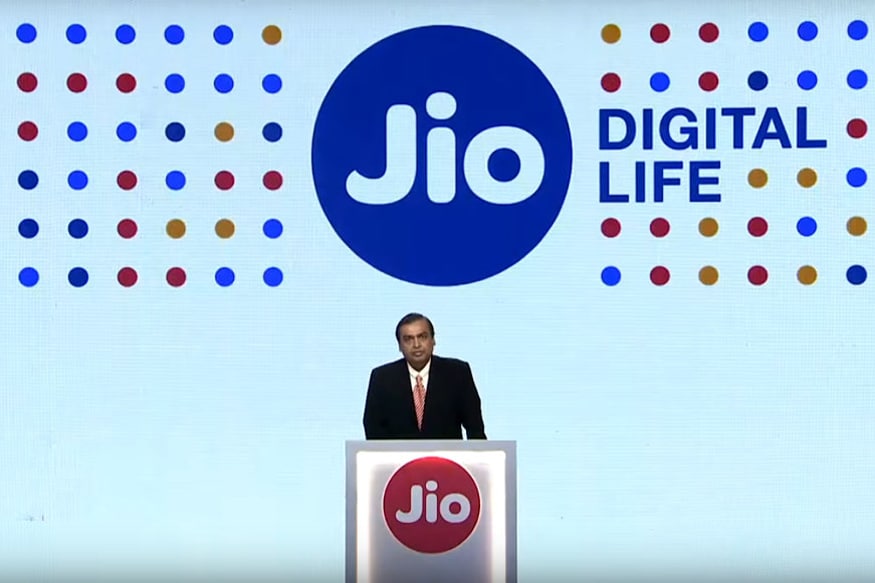 Jio Added Most Subscribers in Nov 2018, Followed by BSNL: TRAI (photo for representation, image: CNN-News18)
Reliance Jio has announced its Quarter 1 results today reflecting an impressive growth on all the frontiers. As per the results, the company now enjoys the largest wireless data subscriber base in India, with around 215.3 million users as of June 30, 2018. In addition, Jio also records an Earnings before interest, tax, depreciation and amortization (EBITDA) of Rs 3,147 crore, with a net profit of Rs 612 crore. Other staggering numbers include a per user data usage of 10.6 GB per month. This, as per the report, equates to 76 percent of the total industry 4G data traffic. Jio also recorded the highest voice consumption per sub at 744 minutes per month. It is also likely to have the highest average revenue per user (ARPU) of Rs 134.5 per month.
Meanwhile, Reliance Industries Limited registered a record Quarterly Consolidated Net Profit of Rs 9,459 crore, up by 17.9 percent than before. It also revealed a record Quarterly Consolidated PBDIT of Rs 22,449 crore ($ 3.3 Billion), up by 52.8 percent. Other record growth numbers include a quarterly standalone profit of Rs 8,820 crore, up by 7.6 percent and a record Petrochemicals quarterly EBIT of Rs 7,857 crore, up by 94.9 percent. The earnings from Petrochemical increased by 94.9 percent, with production up 33 percent Year-on-Year to 9.2 MMT.
Also read Data Protection Bill Released by BN Srikrishna Led Committee
With this, RIL has also expanded its reach to across 5,200+ towns and cities, with 8,533 stores including 4,530. Commenting on the results of Jio, Mukesh D. Ambani, Chairman and Managing Director, Reliance Industries Limited said: "Jio continues on its path to drive digital revolution in India. We doubled our customer base and most user metrics in the last 12 months. 215 million customers within 22 months of start is a record that no technology company has been able to achieve anywhere in the world. Jio has built an ecosystem for digital services and its affordable and simplified pricing strategy offers every Indian a chance to experience the "power of data". FTTH and Enterprise services with strong fibre backbone across the country would further establish Jio's leadership as a digital services provider. The continued strength in financial results of Jio despite competitive intensity reinforces the customer uptake of its services and its strong operating leverage. Jio is committed to offering most value to all of its stakeholders."
(Disclaimer: News18.com is part of Network18 Media & Investment Limited which is owned by Reliance Industry Limited)
Get the best of News18 delivered to your inbox - subscribe to News18 Daybreak. Follow News18.com on Twitter, Instagram, Facebook, Telegram, TikTok and on YouTube, and stay in the know with what's happening in the world around you – in real time.
| Edited by: Sarthak Dogra
Read full article