Reliance Jio Contest: Get Tickets For Ed Sheeran's Divide Tour in India
With Ed Sheeran's upcoming tour in India getting closer day by day, chances to get the tickets for the concert are turning bleak. Reliance Jio is now offering a chance exclusively to Jio users to get the tickets for Ed Sheeran's Divide Tour through a contest. Read to know all about the Jio contest.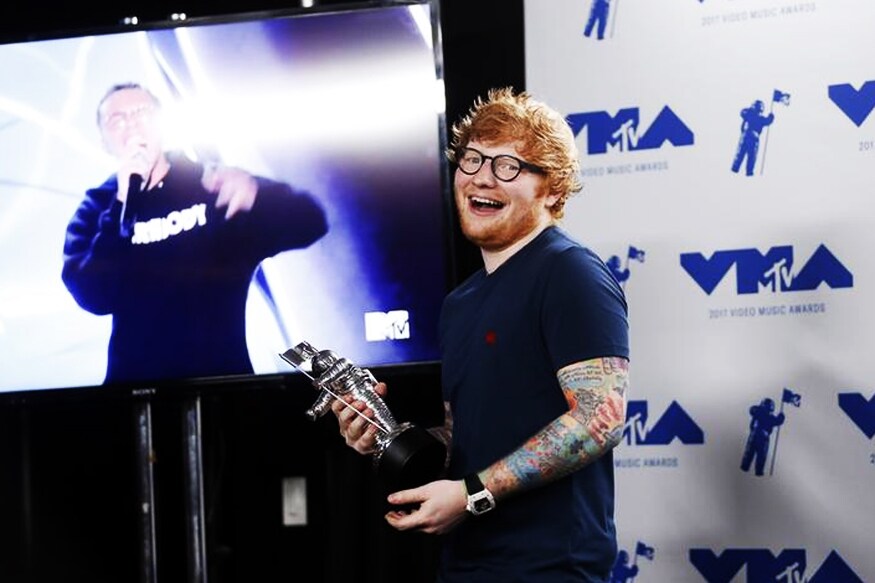 Image: REUTERS/Danny Moloshok
Reliance Jio is offering its customers an opportunity to get themselves a ticket to the upcoming Ed Sheeran concert in India. Tickets for Ed Sheeran's Divide Tour, to be held on November 19, 2017 at Jio Gardens, Mumbai, can be availed by participating in a contest organised by Reliance Jio. In order to participate, Jio users have to visit www.EdSheeranOnJio.com and complete any of the two steps mentioned there. The contest is open exclusively to Jio customers. Options to enter the contest on the website are as follows:
Option 1:
Welcome Ed Sheeran to India in a unique style:
Step 1:
Shoot a photo or video showing the best way to Welcome Ed Sheeran to India
Step 2:
Upload your entry on your social pages with #EdSheeranOnJio and tag @reliancejio
Step 3:
Fill in the form to submit your entry
News18.com Presents Tech and Auto Awards 2017 | Indian Consumer App of the Year: Walnut or Swiggy? Vote And Win
Option 2:
[For JioFi users]: Answer 2 simple questions
Step 1:
Here answer two questions and win tickets with your JioFi.
Step 2:
You can enter your JioFi number or your IMEI number or even the pre-order number of your JioFi to participate here.
This contest is open to everyone who has a Jio number. The number will be required to be shared on the contest page.
(Disclaimer: News18.com is part of Network18 Media & Investment Limited which is owned by Reliance Industries Limited that also owns Reliance Jio)
Watch: Motorola Moto X4 First Look | The Improved Moto G5s Plus
Also Watch
Read full article