Relaince JioPhone 4G Feature Phone For Rs 0 Announced: All You Need to Know
Reliance Jio has introduced the first-of-its-kind 'Made in India' phone by the name of Jio Phone. The Jio Phone comes with an alpha-numeric keypad and also supports voice command inputs.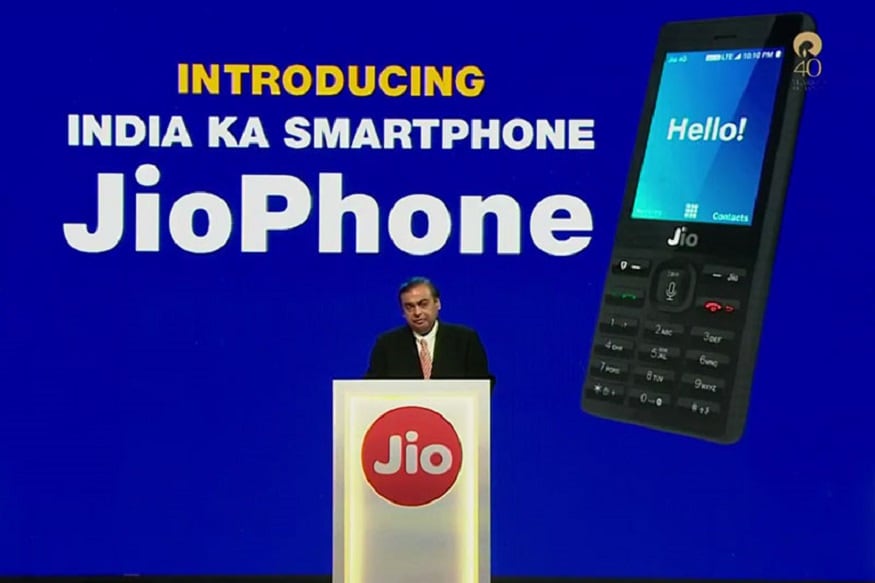 Reliance Jio has introduced the Jio Phone at an effective price of Rs 0. (Image: Reliance Jio)
Reliance Jio has announced its new Jio Phone at the company's 40th AGM keynote. The new Jio Phone comes as a 4G LTE phone with an Alpha-numeric keypad for inputs, coupled with the ability to decipher voice command inputs. The Jio phone features support for 22 Indian languages. Users of the Jio phone will be able to perform actions like calling, messaging, browsing the Internet, playing music and videos and more through voice commands. The number 5 on the keypad of the Jio Phone acts as an SOS button and calls, messages and sends the location of the user to a preset number at the time of emergency. Reliance Jio will soon integrate the local Police and other emergency services with this feature.
The Jio Phone will also be getting NFC support to let users link their bank and other accounts to further make payments through a simple tap on the Jio phone. The NFC support feature is currently in development phase and will appear automatically on the Jio phone through a software upgrade, as the hardware of the Jio phone is already compatible with the NFC support. The Jio Phone comes as a complete 'Make in India' product.
The Jio Phone offers free voice calls to its users throughout their usage. As a complimentary offer with the Jio Phone, Reliance Jio is offering Jio Dhan Dhana Dhan Plan for Rs 153 with free voice and SMS, unlimited data and Jio apps. Reliance Jio has announced the Jio Phone at an effective price of Rs 0. To avoid potential misuse, Reliance Jio will collect 100 percent refundable amount of Rs 1,500 for the Jio Phone, which will be refunded after a period of 3 years upon the return of the Jio Phone.
Watch Video: Apple iPad Pro 10.5-Inch Review
(Disclaimer: News18.com is part of Network18 Media & Investment Limited which is owned by Reliance Industries Limited)
Also Watch
Read full article