Reliance Jio Turns 2: A Look Back at How The Company Has Impacted Telecom Services in India
Reliance Jio has some impressive growth figures to show since its initiation.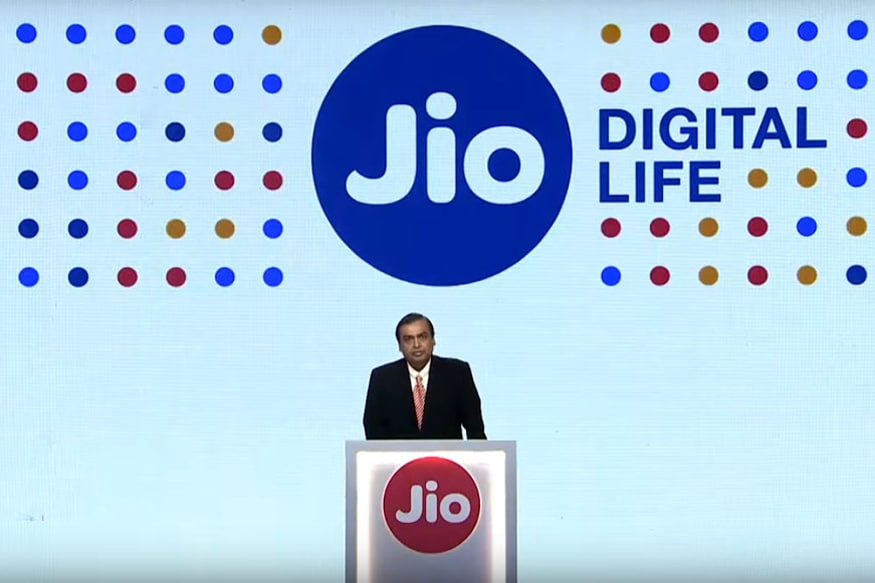 Jio JioRail App Launched For JioPhone and JioPhone 2 Users (Representative image.)
With its first public appearance dated back to September 5, 2016, Reliance Jio celebrates its two-year anniversary today. The telecom operator that first came up with services at a disruptive pricing in the industry now enjoys a leading position in almost all the verticals of the telecom world. Jio credits a new-age technology and affordable pricing to its current success and looking back at the two bygone years, here is what India's journey with Jio looks like as per the company:
- Mobile data consumption in India has gone up from 20 crore GB per month to nearly 370 crore GB per month. Jio customers alone are consuming nearly 240 crore GB of that data. As a result, India moved from 155th in broadband penetration to 1st in the world in terms of mobile data consumption.
- Within months of its launch, Jio became World's 1st and only Exabyte Telecom network with data transmitted over Jio's network surpassing 100 Crore GB per month.
- Jio added seven customers every second reaching 100 million customers in just 170 days. As on 30th June 2018, the company claims to have over 215 million customers as a part of its network.
- Jio has the widest LTE coverage in India, more than any other telecom player which is soon expected to cover 99% of India's population.
- Jio gave unlimited free calling with all of its tariff plans. As a result, the market rapidly moved towards data.
- Post the launch of Jio, a GB of data which used to cost anywhere between Rs 250 - Rs 10,000 has come down to less than Rs 15 per GB currently.
- The TRAI SpeedTest portal has consistently ranked Jio as the clear 4G network leader in coverage, usage and data speed month after month.
- Post Jio, all key social media platforms like Facebook, Youtube and others have seen enhanced user base in India. India has become the most active market for Google and Facebook, estimated 70 million additions in the first year of Jio's commencement of operations.
- The launch of VoLTE devices under LYF by Reliance Retail propelled all smartphone brands to increase focus on LTE shipments in the country.
- JioPhone brought a new digital era for feature phone users with 25 million units of it being sold by June 30, 2018.
- Several other services were also announced over time including those of Saavn, Eros, ALT Balaji, Embibe for all the Jio users.
Jio claims to have built future-proof networks for both mobility as well as fiber-based wireline connectivity and with this, it aims to take India to a global leading position.
(Disclaimer: News18.com is part of Network18 Media & Investment Limited which is owned by Reliance Industries Limited that also owns Reliance Jio)
Get the best of News18 delivered to your inbox - subscribe to News18 Daybreak. Follow News18.com on Twitter, Instagram, Facebook, Telegram, TikTok and on YouTube, and stay in the know with what's happening in the world around you – in real time.
| Edited by: Sarthak Dogra
Read full article